Meet us in Mumbai at
Forrester's Digital Transformation & Innovation India 2019
St. Regis|May 28th, 2019
World Economic Forum predicts, enterprises will invest $2.4T by 2020 in digital transformation technologies including cloud platforms, cognitive systems, IoT, mobile, robotics, and integration services. Digital is navigating enterprises and businesses to relook at their engagement strategies to unlock customer centricity and growth.
Visit ThoughtWorks booth to discuss with us your enterprise technology challenges, possibilities and vision to disrupt your customer ecosystem. And most importantly, discover how we bring digital vision to life for enterprises.
ThoughtWorks - Quick Summary
25 Years of Experience in Digital, Products, and Platform Innovation | 6000+ Employees | 40 Offices | 14 Countries
Technology Expertise
Design and Build Product & Services | Modernizing Tech Estate | Transforming Enterprises at Scale
Harnessing Data Insights | Building Emerging Tech Ecosystems
Connect With Us During the VIP Lunch Session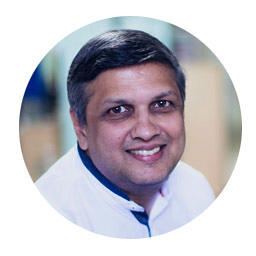 Topic: Remodeling to Become a Modern Digital Business
Speaker: Sameer Soman, Managing Director, ThoughtWorks India
Key Discussion Themes and Takeaways
1) Approach to leapfrog from Solutions-led Approach to Product-led Approach for market differentiation
2) Approach towards Bridging Business and Technology Objectives
3) Approach to Reorient Capabilities and Mindset to drive evolution

Take this short survey to gauge your business's progress on the AI journey. Understand your strengths and what you can do now to create an insight-driven organization that delivers high growth.