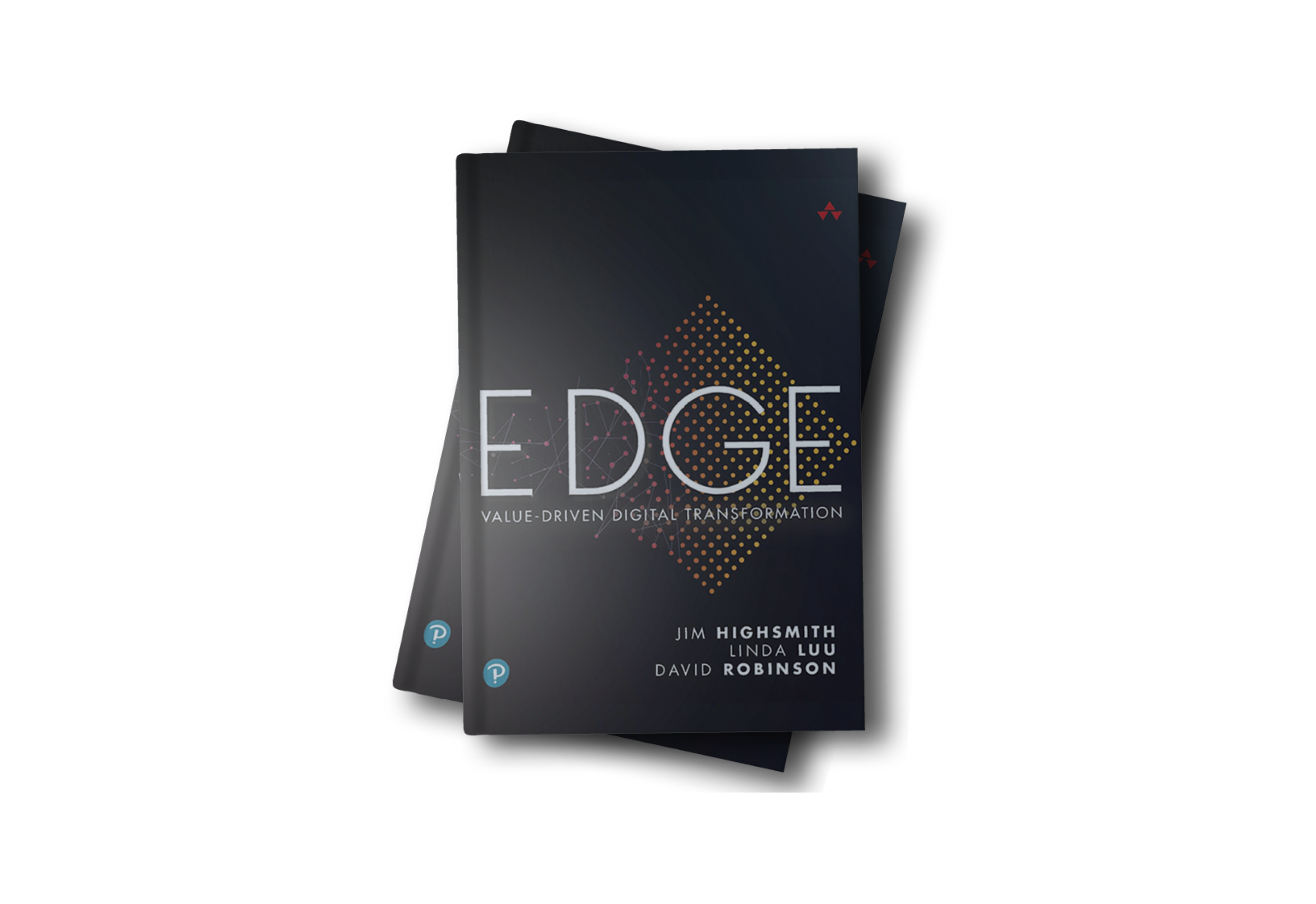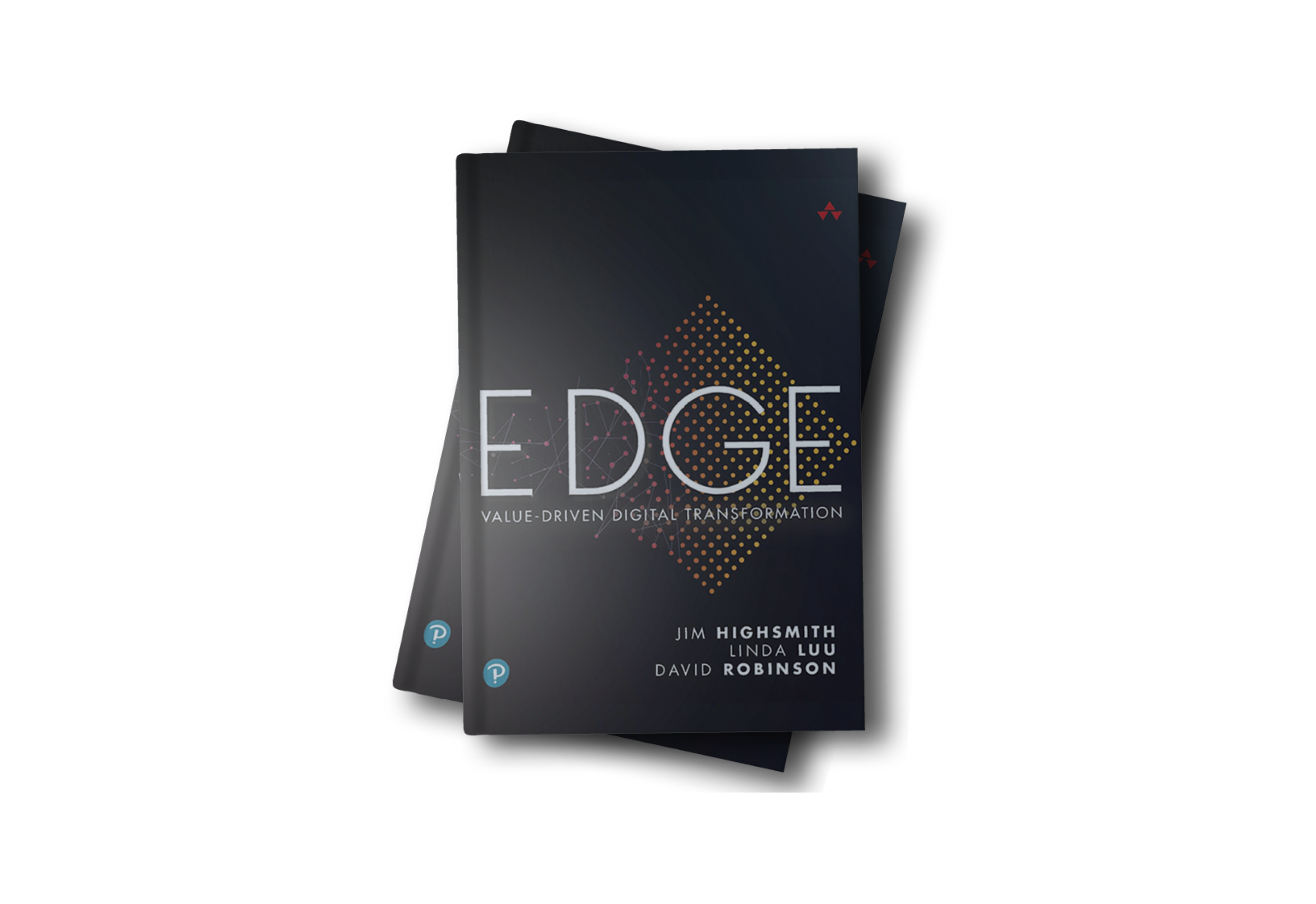 Thriving at the EDGE of chaos
Opportunity is moving faster and more unpredictably than ever before. As a result, organizations are facing a widening gap between fleeting opportunity and their ability to capture it. Leaders, in and outside of IT, know they need to transform the business using technology to focus on their value to the customer. EDGE is their guide to eliminating friction to close the gap between their capabilities and opportunity. It's about applying an operating model that helps them become holistically agile so that every part of the business — from culture to leadership to tech to product — can adapt and evolve at the speed of change.
EDGE: Value-Driven Digital Transformation is the go-to guide for leaders looking to link strategy to how an organization executes on delivery of value, delighting customers, and business results.
Want to find out more?
We're delighted to be able to offer a free chapter of EDGE: Value-driven digital transformation for you to dip into before you buy. In this exclusive extract, you'll start to understand the principles that underpin EDGE and how it can help your business to transform.
We hope you enjoy this taster.
In this sit down with the authors, we hear about the origins of EDGE, who should use it and when it should be used.
It's refreshing to read a book that goes beyond the 'base camp' of agility. So often we get to Scrum or some framework and then stop. True digital transformation is much more, and this book by Highsmith, Luu, and Robinson captures what every manager needs to know if we want to scale these challenging heights.