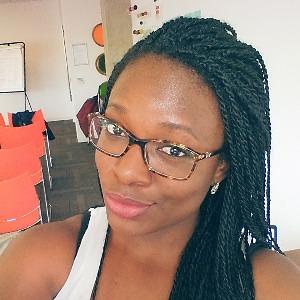 Ama Asare
Application Developer
I joined Thoughtworks right after a masters degree in Computational Mathematics. As much as I loved Mathematics, I have to say, spending my days solving problems involving software architecture, clean code, customer requirements, and providing business value is more enjoyable. 

One thing that interests me a lot these days is how people's personality types affects their work and relations with others. Another is ...devops!
I am very passionate about young people in technology, especially on the African continent. It is my dream that one day all of Africa will be able to create technology for its people, by its people.