We're thrilled to host our first leadership roundtable with Connected, an end-to-end, product design and development firm that's now a part of Thoughtworks. Together with Connected, we're excited to advance how we help organizations solve business problems and captivate customers through product-led design processes, from designing the strategy to discovery and delivery.
Join us for an intimate, virtual gathering with fellow product development executives for a guided group discussion with Manish Gaudi, former Product Leader at Meta and Google and current Product Leader in Residence at Connected.
This event is virtual and invitation-only.
Event details
November 03, 2022
3:00pm - 4:00pm CST
Virtual Roundtable Discussion
Why attend?

Gain insight from Manish's on-the-ground experience building as a product leader in both Google's Area120 program and Meta's New Product Experimentation incubator.

Walk through case studies covering recently launched 0->1 products, and what worked and didn't work.

Brainstorm and network other Fortune 500 executive product and innovation leaders.
How often does the opportunity arise to learn first-hand from the best in product development? With insight discussions, practical takeaways and the ability to network with product leaders from across industries, the Leadership Roundtable was a unique experience unlike any other I've come across.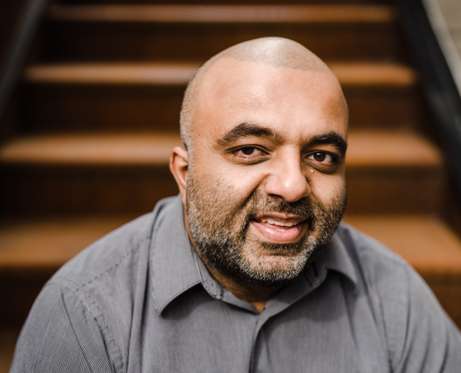 Manish Gaudi
Former Product Leader at Meta and Google, and current Product Leader in Residence at Connected
Manish is passionate about building the first versions of new game-changing tech products, and helping others who are trying to do the same.
Manish has been a part of the Seattle startup ecosystem since moving to the area in late 2008 to join a fintech startup in Bellevue called G2 Web Services. After spending over four years at G2 building the product management and strategy teams, he ran his own fintech startup, AME Commerce, from 2013-2015. Since then, Manish has spent the last several years at both Google and Facebook working in their internal startup incubators, building early-stage tech products with the same techniques and approaches that startups use, but with the resources that these large companies offer. Manish recently left Facebook to join Connected as a product leader-in-residence, working with large tech companies to improve their innovation practices in-house.
Manish also owns a multi-chain local business in the Seattle area, which he is "techifying" to test out ideas for his next startup, and actively invests in local technology startups, real estate dealings, and brick-and-mortar businesses.
Outside of these interests, Manish is an avid Seattle sports fan, and enjoys playing golf, traveling and learning new things (specifically through podcasts, so please send him your recommendations)!