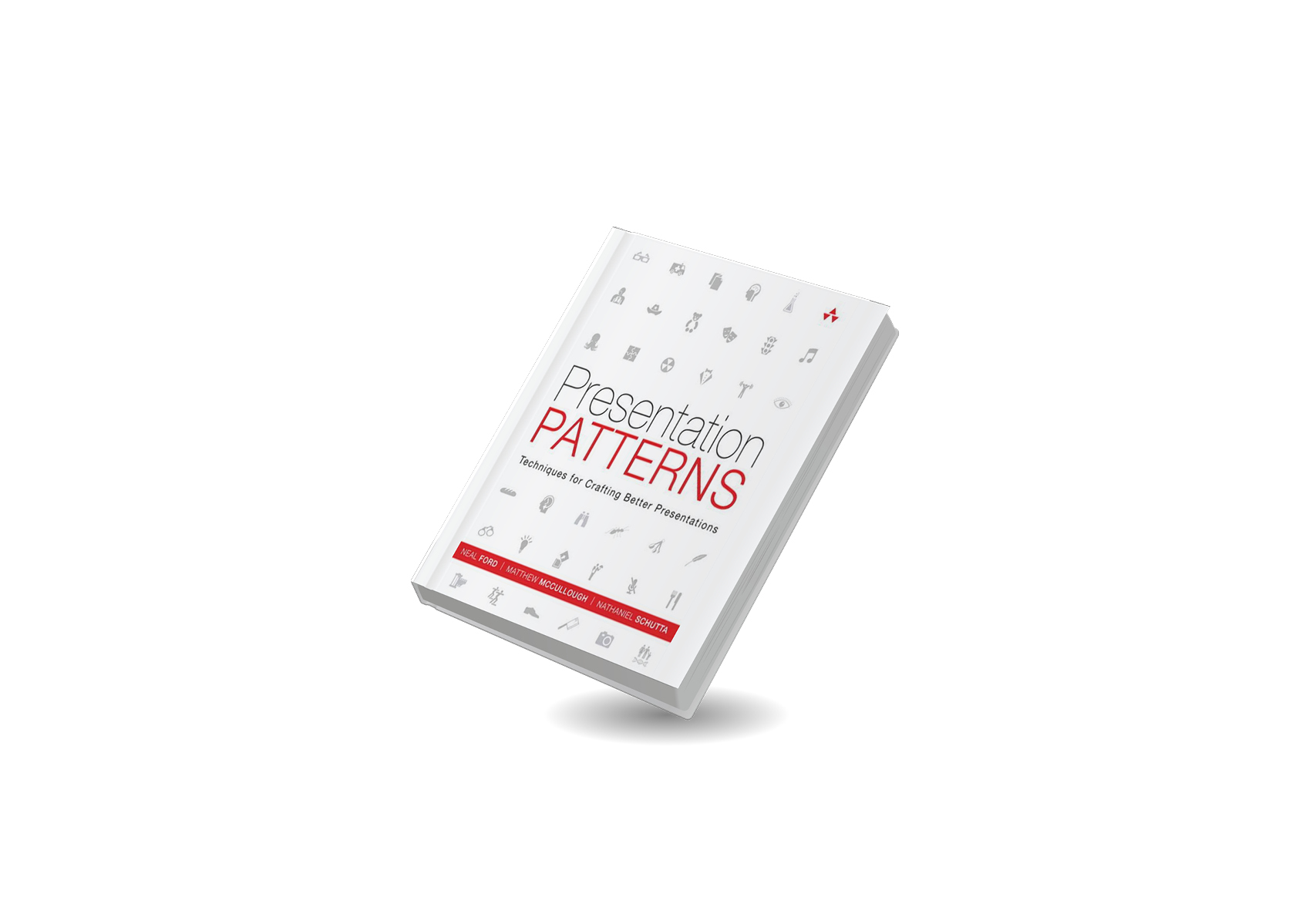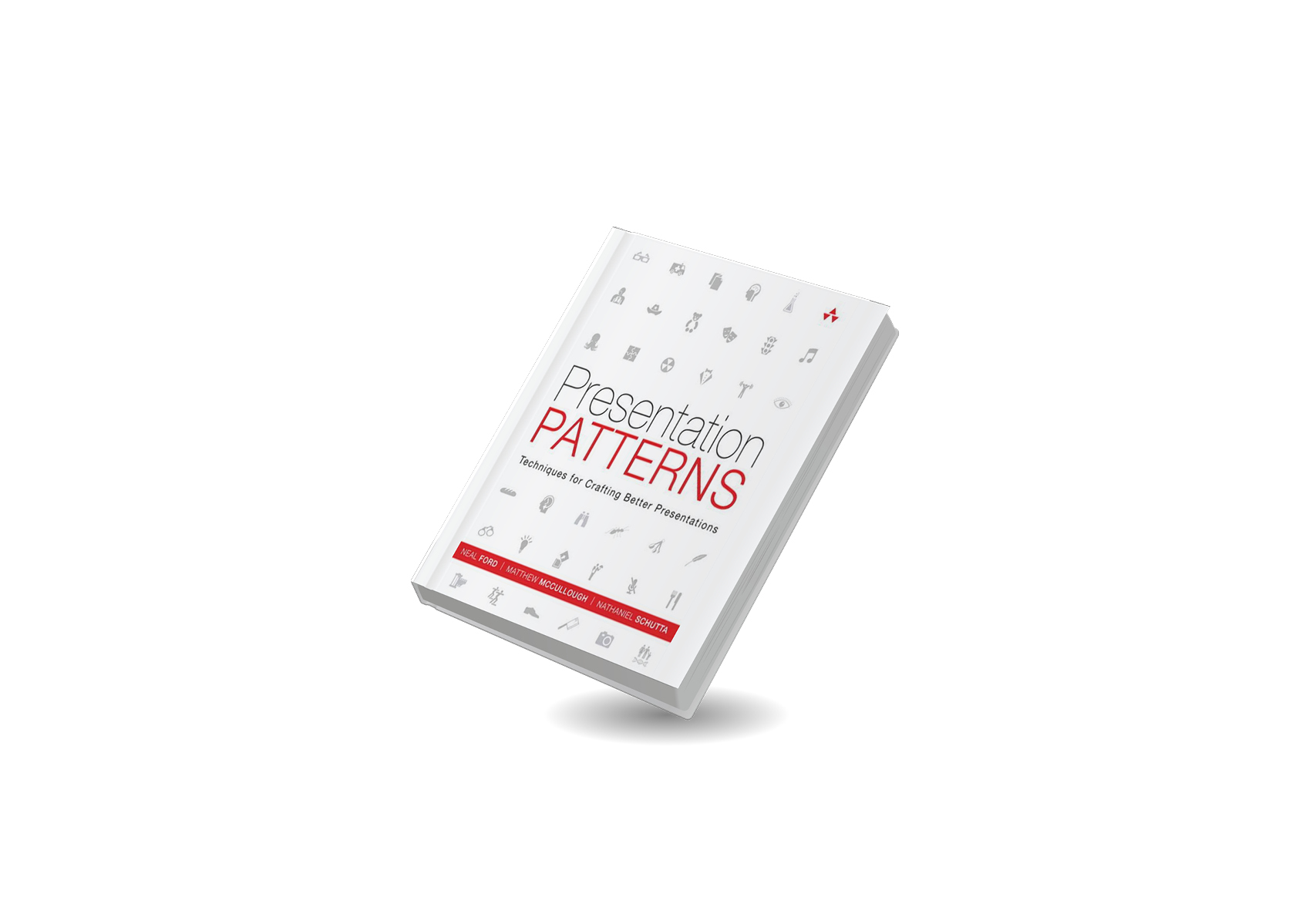 Create technical presentations that make an impact on your audience
Too many presentations are boring. That's a big problem: it means important information isn't being communicated, and insight and ideas that should make an impact are failing to hit their mark.

Presentation Patterns is a book intended to bring bad presentations to an end. And although it was first published in 2012, today it's more relevant than ever as we adapt to a world of endless — and sometimes soporific — remote presentations in a post-pandemic world.

Dive in and explore presentation patterns that make information pop, and uncover anti-patterns you need to avoid. Based on years of delivering and listening to technical presentations, this practical guide will make you a more effective communicator that always leaves a lasting impression on their audience.