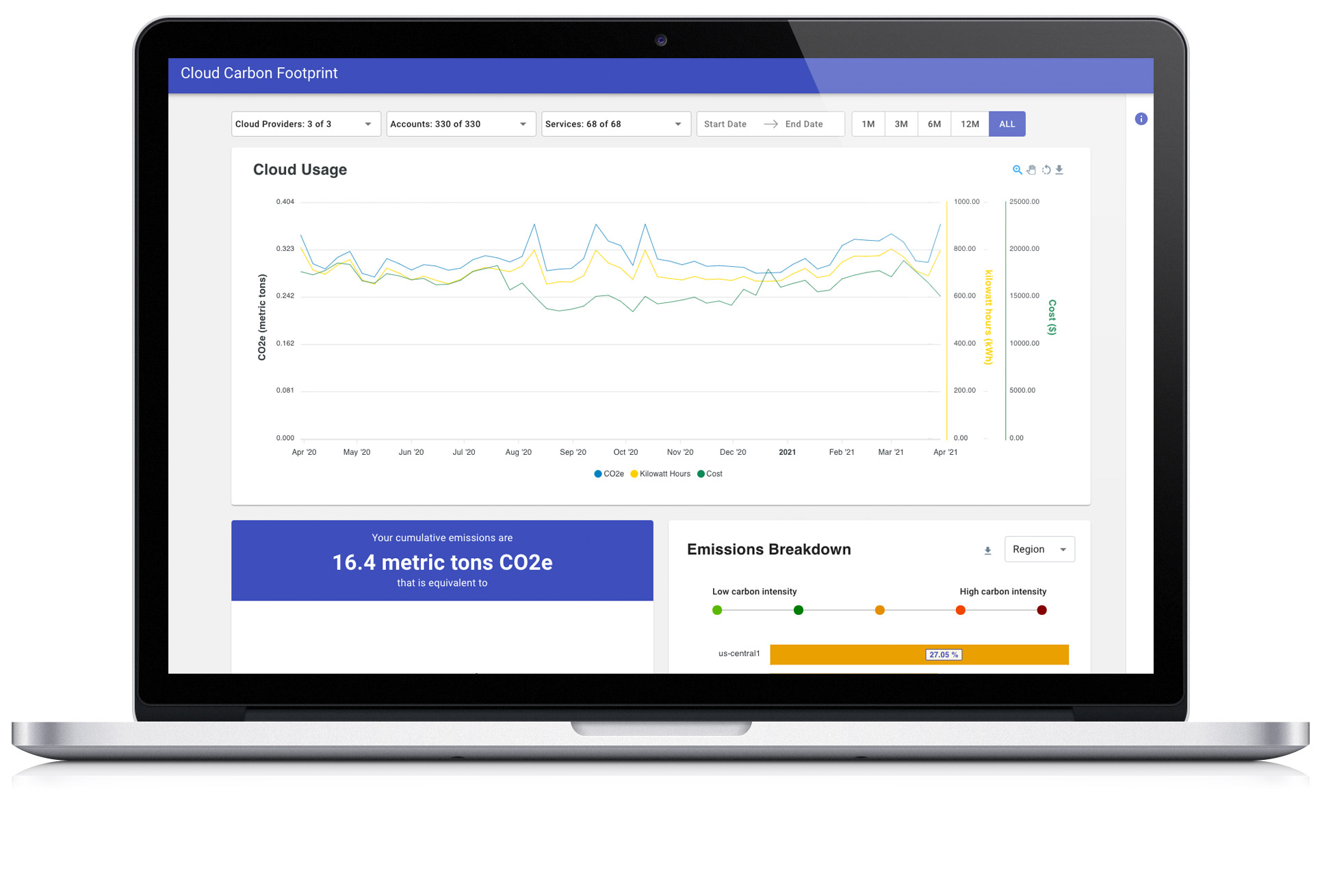 Cloud's transformation power is undeniable, but could it cost you and the planet a fortune?
Prioritize being environmentally friendly as a cross-functional requirement.
Every workload you move to the cloud uses energy - some much more than others - and it's likely that you're consuming more energy than necessary. On top of environmental implications, your business could see cloud costs balloon if you don't pay attention to or precisely forecast your cloud needs. Today's customers, employees, and investors expect more when it comes to an organization's sustainability commitments.
Thoughtworks green cloud team partners with tech and IT organizations to reduce cloud spend and carbon emissions. Our open source solution, Cloud Carbon Footprint, provides the visibility and tooling to measure and monitor cloud usage data, and helps teams produce cost and carbon savings, and metrics that can be shared with stakeholders. We also provide development teams with actionable recommendations to reduce their emissions and tooling to forecast what savings are possible. We enable teams to adopt best practices in green cloud optimization so the organization can continue to progress along a sustainable cloud journey.
Download our Cloud Carbon Footprint brochure.
What is green cloud optimization?
Code + data = energy = carbon emissions.
It's not just a matter of choosing the most efficient or renewable cloud provider. And in the case of the majority of organizations as multi-cloud users, relying on cloud providers to be greener isn't always an option.
Fortunately, cloud users can take matters into their own hands. By implementing a green cloud strategy and considering physical infrastructure as well as the virtual systems that run on it, IT teams can reduce their resource use, energy consumption and carbon emissions.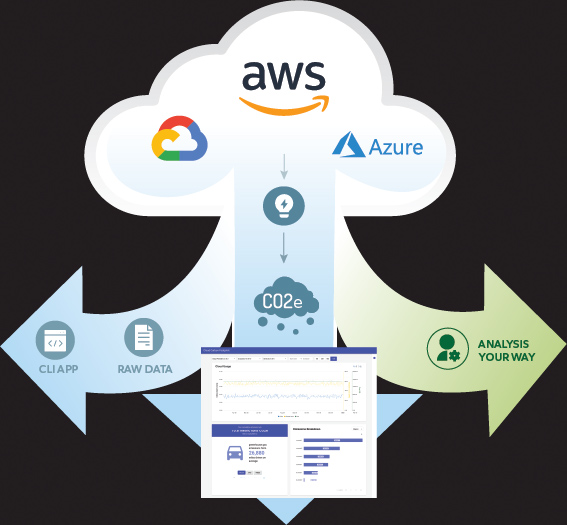 Thoughtworks green cloud approach
Thoughtworks uses Cloud Carbon Footprint to set a baseline for your emissions and identify areas to focus on that will provide the highest return on investment. Leveraging years of cloud optimization experience, we'll provide recommendations for ways to reconfigure, optimize or re-architect your use of the cloud as well as audit your SaaS (and platform/infrastructure as a service) use to suggest greener alternatives or more efficient ways to optimize your cloud usage. 
Once we've outlined a strategy, Thoughtworks partners with you to execute these recommendations and monitor your carbon and cost reduction as we progress.
Working side by side with Thoughtworks gives us the peace of mind, quality and speed we need to be able to continue to connect the world to green energy. The passion of the team that has worked on the Cloud Carbon Footprint is spreadable , it has helped us gain visibility into our own green impact and what actions we need to take, always from a collaborative and technically excellent level.
Stay in the loop
Subscribe here to stay up to date with our latest sustainability content releases