Prior to January of 2020, Thoughtworkers were many things: empathetic, courageous, collaborative, and curious. So what changed about Thoughtworkers after lockdowns began to close up countries one by one around the world? We began to see them sharing their creative sides in innovative ways. They pivoted and started to apply their technical skills to combat COVID-19 or help those on the front lines. And more than ever, they began to expand their careers in different areas, stretching themselves professionally and personally in new directions.

We asked Thoughtworkers from around the world what they have been doing to grow and give back during lockdown and what advice they may have for others.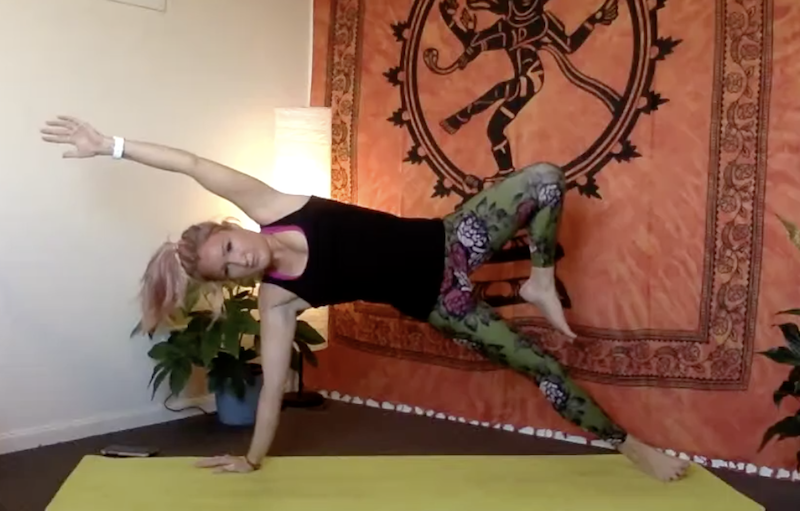 In Australia, we have been working to support the wellbeing of TWers during COVID-19 through a number of wellness initiatives, including a monthly Wellness Challenge. These challenges encourage Thoughtworkers to integrate wellness into their day with points for movement, mental fitness, and creativity. There is a wellness chatroom with nearly 100 members where everyone can share their stories, photos, and support and encourage each other. Other initiatives have included Yoga with Lou - our very own in-house weekly yoga classes, a session with a nutritionist, advice on meditation, breathing exercises, healthy recipe ideas, and much more! - 
Amy Shields & Louise Williamson, Australia
In the beginning of February, a group of volunteers from our China offices spent two days translating openLMIS—an open-source logistics management platform for medical supplies made by Thoughtworks—into Chinese in order to help manage a large amount of donation and supply distribution to hospitals. Some advice: be aware of fake information during this pandemic. Do not believe or spread anti-science rumors and help your family and friends understand the scientific ways of prevention. -
Mengxi (Mocha) Yang & Xiaoren Liu, China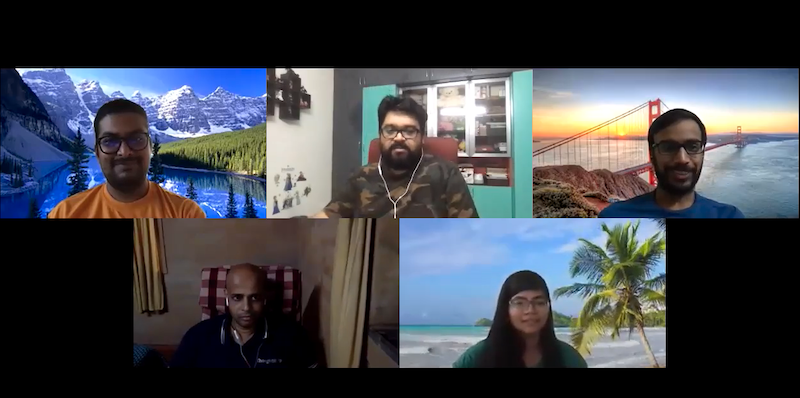 The last few weeks have been interesting and taxing for all of us. Some positive things we've seen in response to the COVID crisis include planning a bunch of community events using Zoom such as open mic events, social lunches, cooking classes, fitness sessions, art and crafts, a human library (a safe space for Thoughtworkers to share their personal stories), tech talks, and more. - 
Rahul Chinta, India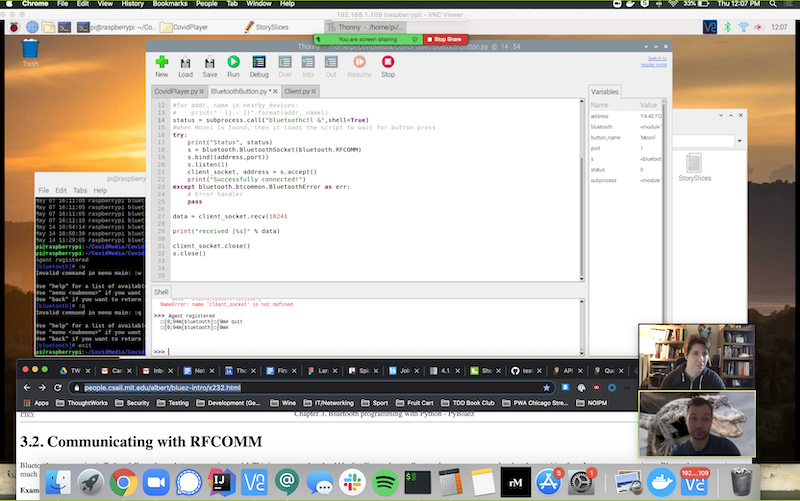 While launching a Thoughtworks Arts hub during a pandemic may not have been ideal, we in Chicago have learned to pivot and use the restraints. We're building a COVID-19 media player, a simple Raspberry Pi computer which aids your hand-washing routine. We've also revised our History of Technology field trip series to embrace digital museums and online archives. My advice: be a scratchy record. Always say what you're hoping to do or learn in your career. Say it loud and say it often. But remember to be flexible in how you achieve it. After all, if all roads lead to Rome, then at least we know that many paths will get us there. - 
Katie Larson, Chicago
To satisfy our growing demand of Java developers, we decided to run Java bootcamps to crosstrain non-Java developers who are currently on the beach. In April, I ran a 2-week self-directed bootcamp where 12 participants acquired the skills to learn Java while they were coached on the language. Now, I am adding the bootcamp to our internal training platform for future Thoughtworkers to leverage. In the meantime, Thoughtworks was introduced to a couple of voluntary organisations associated with the NHS who were building and running simple platforms to match child-care volunteers with NHS staff needing child-care support. I, along with a few other colleagues, have advised and mentored them on the technical challenges they were facing.
- Omar Bashir, UK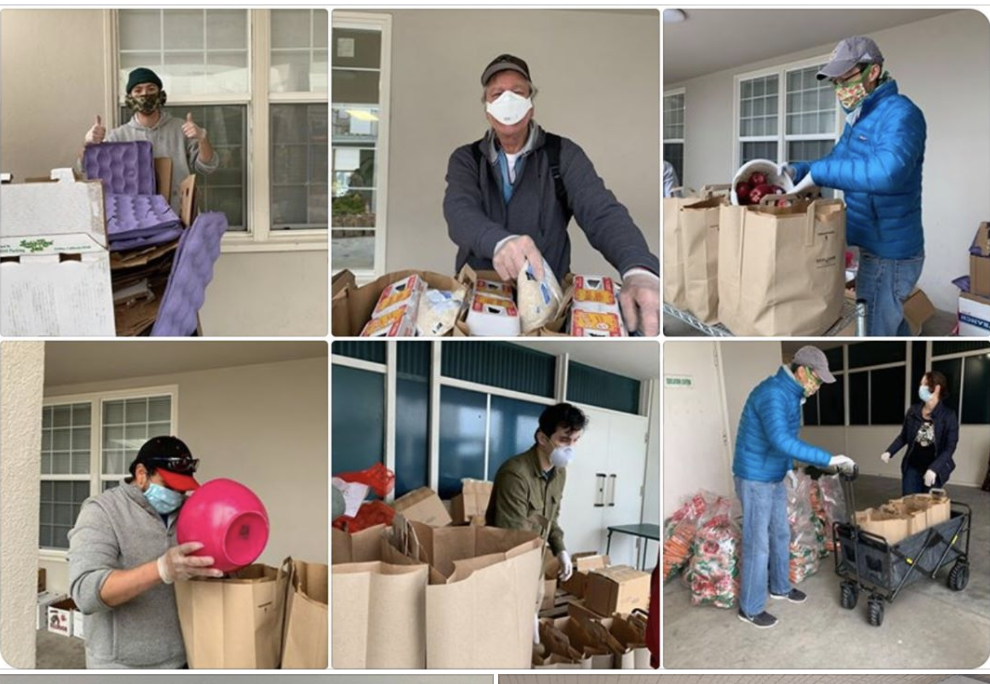 I am collaborating with neighbors providing neighbor-to-neighbor assistance (mutual aid) in our area of San Francisco. We are running errands for neighbors who must stay home. Most of the neighbors we're assisting are seniors and those who have compromised immune systems. We're also finding that many of our neighbors need greater support, especially access to free food. We're helping these neighbors connect with the city agencies and nonprofits that are best able to serve them. Because we're a loose network rather than a formalized institution, we're able to nimbly shift to address our neighborhood's new needs as they arise. Something else I'm working on that directly ties in with the neighbor project is that we're building it using agile principles. It's been an amazing experience that shows the value of agile beyond software development. Especially in rapidly evolving circumstances with many unknown variables. - 
Amy Luckey, San Francisco
For a collaboration project with artists, we came up with a plan to do an online net-art exhibition. (I saw the Rhizome x CAC exhibition, and I think net art's probably the thing this year, since we are lockdown.) In addition, we are partnering with
Bangkok Biennial
, helping them build a platform so people can register their pavilion at the online event. For advice: I think people can try to make everything online. I'm not sure about Hardware Hack Lab, but folks can do little exhibitions or showcase online, probably something like live events. I sometimes watch the live show from the
CultureHubNYC
(I know one of the folks there) and I think it's a good idea. - 
Wasawat Somno, Thailand
One of our teammates in Chile, who originally studied biotechnology engineering, brought in someone who develops vaccines and they gave a talk regarding the virus in scientific terms. Our advice to everyone is to take time for themselves. This means doing what they feel they need for their mental health, even if that is nothing. Don't feel you have to become a great chef or do yoga everyday if that is just not what you feel. - 
Dani Cortés, Chile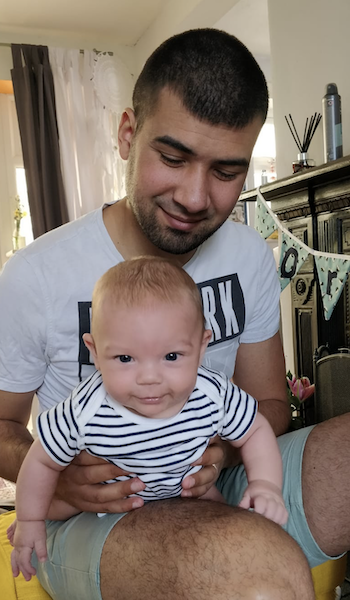 I have a 2-month-old baby at home so I've been supporting my wife whenever I get a moment's break, which conveniently always seems to be when a nappy change is due! Making time to keep in touch with friends and family who live alone has been an important and positive action for me. We've also cleared out our closet of all our old bedding and donated it for Personal Protective Equipment (PPE) to protect the amazing people working in the National Health Service (NHS). My advice: find a passion project outside of the day job that gets your creative juices flowing. I've started (well, restarted) working on a VR project which has allowed me to keep my mind occupied and challenged. - 
Caius Eugene, UK
 I volunteered with Pursuit, a social impact organization that provides training and career support to under-represented people in tech industry in two ways: by speaking on a panel about how COVID-19 has impacted hiring at tech companies and by conducting behavioral (mock) interviews with fellows who are ready to graduate from the program. Both of those activities are designed to set up fellows for success in landing their first job in tech by understanding changing talent hiring practices and receiving advice and feedback on their interviewing skills. -
Olga Thompson, US
Our plans to launch a hacklab in Porto Alegre have been put on hold due to the crisis, but this new freetime has provided an opportunity to think about how important it is to support local producers and businesses, many of whom may not make it through this. We've filled our space with plants and flowers from the vendor down the street. We purchased hand-made masks from a friend. We're participating in remote wellness sessions led by a teacher in our neighborhood. We're seeing the strength of community at both a local and global scale. A precious gift and a reminder of what brought all of us together in the first place. - 
Kent Rahman, Brazil