d20cf04c-411f-4145-a50f-3d90d551a268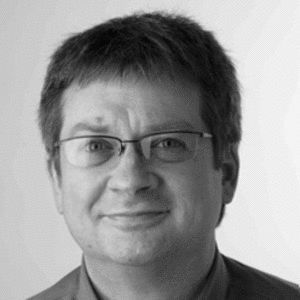 Neal Ford
Meme Wrangler
My titles are Director, Software Architect, and Meme Wrangler at ThoughtWorks. I am also the designer and developer of applications, articles, video presentations, and author and/or editor of an increasingly large number of books spanning a variety of subjects and technologies, including my most recent Presentation Patterns and Functional Thinking. My professional focus includes designing and building of large-scale enterprise applications. I'm is also an internationally known speaker, speaking at over 700 developer conferences worldwide, delivering more than 3000 presentations.
I came to find ThoughtWorks by
speaking on the No Fluff, Just Stuff conferences. At the time, I was the CTO of a small training and consulting company and the Alpha Geek. Once I started speaking at more conferences, I started hanging around with wickedly smart speakers and started thinking "What would it be like to work at a place what was packed full of smart, passionate people?"

The thing I'm most proud of from my time here is
being around for the original inception and working on the subsequent versions of the ThoughtWorks Technology Radar. What started as a conversation about cool technology has become a resource the industry relies on for a certain opinionated perspective; it's nice to be able to contribute to that conversation.

The most interesting thing I've learned on the job is
given enough peer pressure and hubris, a person (not me) can eat an entire jar of mayonnaise and survive. In an unrelated revelation, the package's suggested dosage for chocolate covered espresso beans is 32, which causes consternation when consumed by non-coffee drinkers (also not me).