Forging alliances beyond industry boundaries


Why it matters
Collaboration may be essentially woven into the fabric of teams and enterprises, but what about inter-organization collaboration, within the same industry and even beyond?
Many business leaders tend to focus on what's happening within their own four walls or their sectors, missing opportunities as a result. It's imperative to recognize that each company operates in a business ecosystem – a dynamic network of competitors, suppliers, distributors and customers – and that technology is amplifying the existing and potential links between all these entities.
The C-suite is increasingly being called on to assess what role their company plays in the wider ecosystem, and how to leverage emerging connections to thrive. In one recent PwC CEO survey, 86% of chief executives said they prioritize collaboration as an important skill. Collaborating with third parties is also seen as an important
growth strategy; 40% of respondents said they were planning to form new strategic alliances or joint ventures, and 32% were planning collaboration with entrepreneurs or startups, to drive revenue.
Activities global CEO's are planning in the next 12 months to drive revenue


Source: PwC, 22nd Annual Global CEO Survey
According to management consultancy BCG, forging alliances with a variety of business peers has a long list of benefits, including bringing in new technologies, building knowledge and expertise, improving responsiveness to consumer demands and preparing for future competitive threats.
Ajey Gore, Chief Technology Officer at Southeast Asia's popular on-demand multi-service platform Gojek, encourages enterprises to be active players in shaping ecosystems as opposed to waiting it out on the sidelines without a real voice.


What it looks like
Multilateral relationships are in the DNA of a healthy business ecosystem. But these relationships are rarely constant over time – so businesses have to embrace a degree of flexibility, even unpredictability.
Consider the example of Apple and Samsung: Both are respected pioneers known for designing and selling rival smartphone products. However, Apple is also a customer of Samsung's, purchasing OLED screens - and previously memory chips - from the South Korean conglomerate for its iPhone range.
Gojek's meteoric rise also serves as an interesting collaboration case study. The Indonesian startup began as a ride-hailing app but has since expanded to support millions of its partners - drivers, merchants and businesses - and power billions of online payments and orders across transportation, payments, food delivery, logistics, entertainment, and lifestyle services.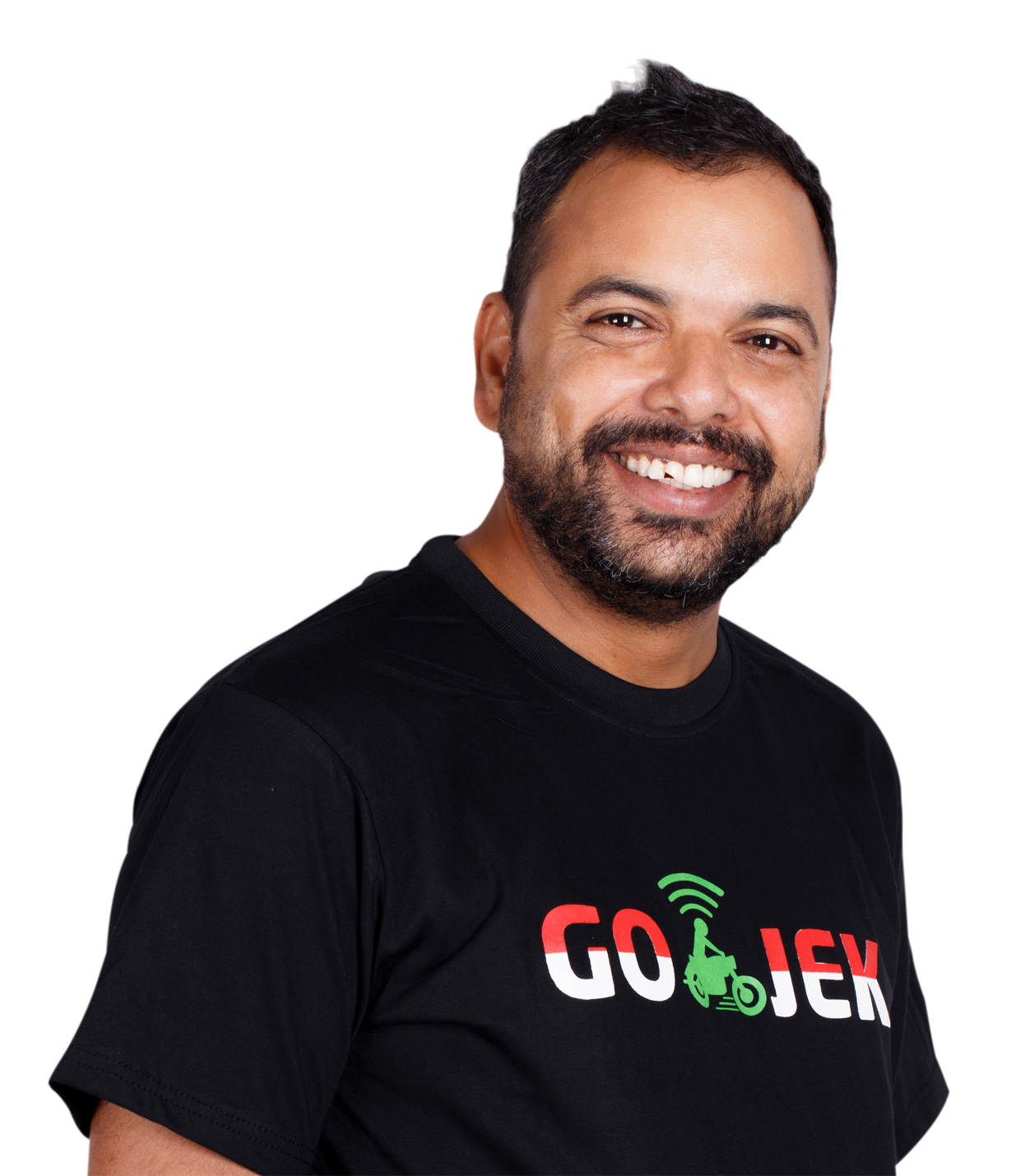 "You should always be supporting and complementing the growth and development of everyone in the ecosystem. You have to be an enabler, a multiplying force. By sharing your vision, ideas, and perspectives, you can collaborate and create greater impact together."
Ajey Gore, Chief Technology Officer, Gojek
"Innovation doesn't mean overtaking the entire existing ecosystem," observes Gore. "All of our businesses boost growth and efficiency in various industries and remove the frictions they face in conducting business."
He explains that the aim of Gojek's digital payments platform, GoPay, is to construct "a bridge connecting millions of unbanked and underserved consumers to the financial system." In a country like Indonesia, where bank account penetration is low while mobile phone use is skyrocketing, GoPay helps mobilize a large proportion of the population who don't have access to formal financial services. In fact, Visa and Thailand's Siam Commercial Bank announced investments in Gojek earlier this year citing its commercial potential.
Similarly, Gore says, the option to arrange meal delivery on the company's app complements restaurants by enabling them to drum up sales from a bigger pool of customers. This collaboration is mutually beneficial - and profitable.
How to make it happen
Although some companies appear to collaborate their way to superstar status overnight, their leaders will often make it clear that there was no 'play it by ear' approach; instead, they had keen interest in partnerships and a strong view on how they wanted to impact the landscape from the outset.
For Gore, there are four key principles to adopt in order to drive and sustain effective collaboration in a business ecosystem:
Ecosystem collaboration principles

Shared Vision
Establish an identity, and set out joint goals and ambitions.

Common Purpose
Explain why you want to achieve that vision and what values should underpin your progress

Meaningful Communication
Communicate with purpose to remove ambiguity and clearly inform employees, peers and clients of your intentions and targets. Additionally, welcome the chance to be held accountable for your actions

Measure Business Outcomes
Collaboration should be measured both quantitatively and qualitatively. Companies should decide on a selection of metrics to gauge whether their performance targets have been met within certain time periods
Those tenets should be aligned with any partners before embarking on a venture with them.


What prevents it
Given the complexities and nuances of a business ecosystem, particularly when it comes to the participation of potential rivals, multiple issues can result in a breakdown of collaborative efforts.
Research from the likes of BCG has singled out weak governance models and lack of trust as the key causes of discord to be aware of. Misunderstandings are inevitable if participants in the ecosystem don't have clearly defined roles, responsibilities and contributions - with limits. For instance, whoever is deemed to be the chief architect or orchestrator of the ecosystem should not be able to use that role to quash the voices of others.
Furthermore, companies cooperating on the same platform need to agree on revenue streams from the beginning, to avoid potential rifts over things such as transaction and subscription fees.
Since sensitive – and possibly lucrative – information and intellectual property are also at stake, trust between business partners is fundamental. Any privacy concerns could lead to a backlash from stakeholders and immediately block further collaboration.


Key technology drivers
Quality data sets can bolster a business ecosystem and act as currency as well. According to McKinsey, the percentage of companies forming data-related partnerships rose from 21 %percent in 2017 to 40% percent so far this year. On top of that, a growing share of business competitors are choosing to connect their data - paving the way for the creation of an estimated $3 trillion in economic value annually.
Using machine learning to analyze data from diverse sources in real time situations and highlight potential applications is hugely advantageous. This can uncover valuable insights, generate more accurate forecasts and permit customized customer outreach, among other things.
Nurturing large user networks and opening platforms to allow startups and third-parties to experiment with products and apps while interacting with scores of participants can generate even more data that business can use to drive business outcomes.
Perspectives delivered to your inbox
Timely business and industry insights for digital leaders.
The Perspectives subscription brings you our experts' best podcasts, articles, videos and events to expand upon our popular Perspectives publication.