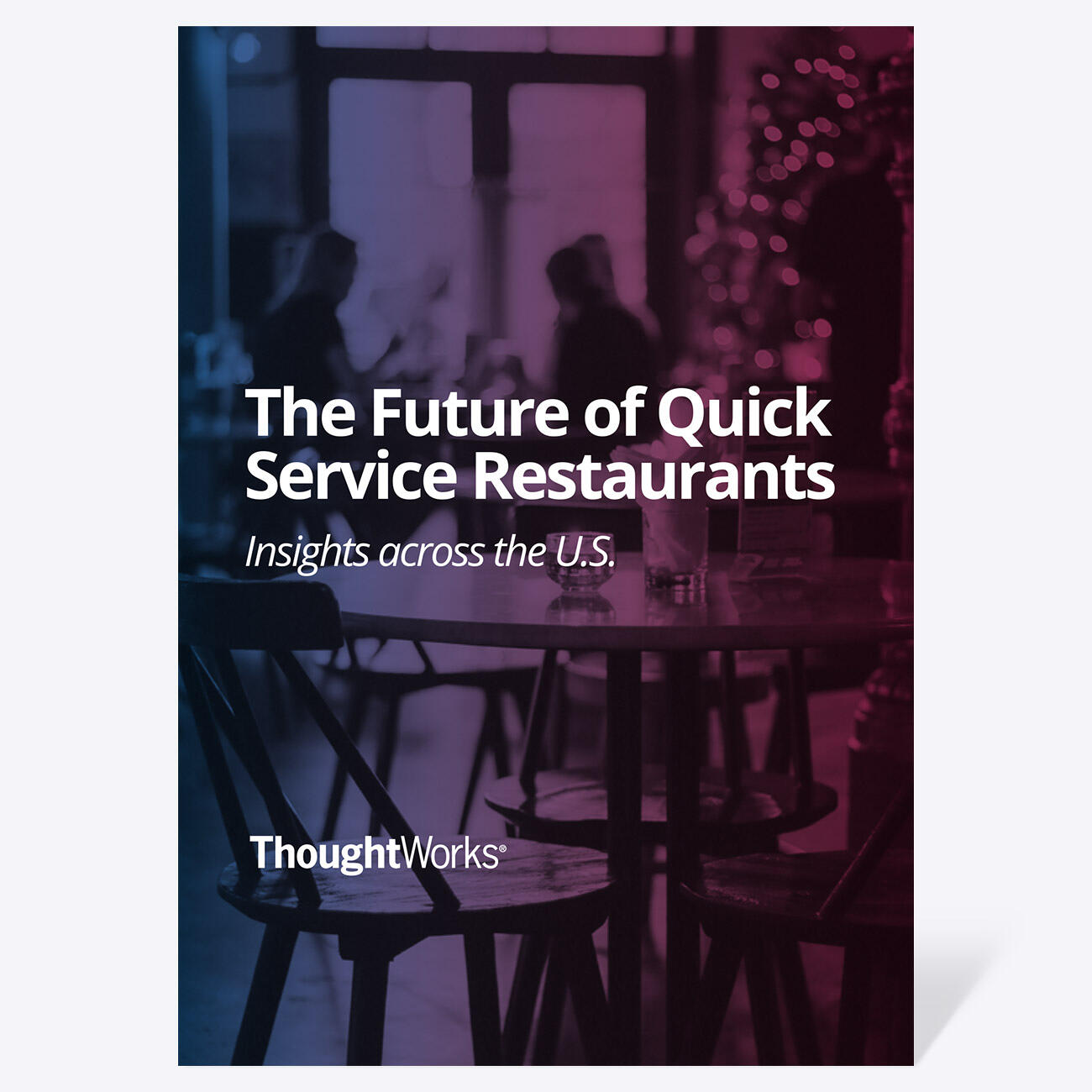 Towards a new future
COVID-19 uprooted consumers' lives in ways that have not been seen in a century. Nationwide quarantines, social distancing guidelines and constantly evolving medical guidance have left many consumers fearful, confused and even angry. What is certain is that life has changed. What is less certain is how these changes will play out over the long term and how customers will respond over time. 
We were especially interested in how the COVID-19 pandemic has influenced consumer sentiment and behavior as it relates to dining and quick service restaurants. Eating outside of the home these days can be fraught with uncertainty and discomfort. Thoughtworks interviewed a diverse group of consumers to get their perspectives.
Authors
Download The Future of QSRs white paper:
Discover insights and recommendations related to the restaurant experience in the next normal
Learn how the restaurant world has changed
Gain five actionable principles to help you rethink the customer journey