Education, learning and knowledge exchange are core to who we are and to how we evolve as technologists, as a company and as an industry. We believe that by freely sharing information and learning from each other and our mistakes, we can deliver better solutions not only for clients, but also for society as a whole. More broadly, in line with the UN's fourth Sustainable Development Goal, we are firm believers that quality education is a basic human right that must be available to everyone. Access to education is the bedrock that ultimately enables each individual to thrive and make a difference in the world.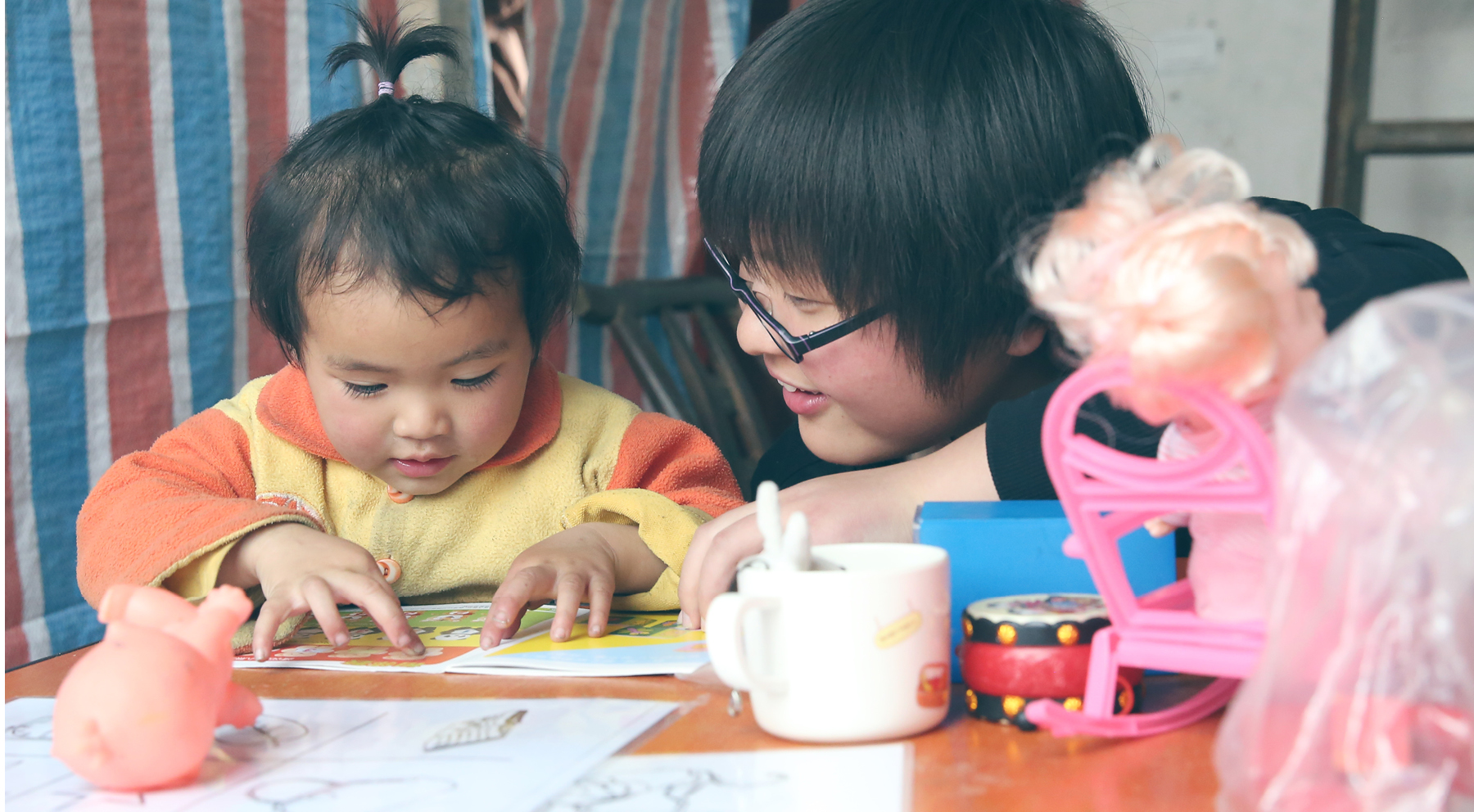 We put these beliefs in action by partnering with organizations, foundations and non-government organizations (NGOs) addressing inequalities in education systems, and supporting people in underprivileged, rural and remote communities who might lack access to technology and educational resources. From assisting refugees in their continued learning to bridging the gap between rural and urban students in China, we apply technology and tech skills to create a more level educational playing field, and aim to ensure that opportunities are extended to all. 
We place the same emphasis on equality of opportunity and technology as an enabler in internal mentoring and training programs. In India, our Vapasi program provides a foundation of hands-on training and internship experiences to help women transition back into tech roles after taking a break from the workforce. Meanwhile, our STEP program offers students a chance to build practical skills and mentorship opportunities through a unique 'work-while-you-study' methodology, launching them on the path to a promising tech career. We believe in lifetime learning and apply this continuous mindset to our social impact work as well as our people development.
Vapasi timeline and goals


Empowering rural mothers 
Our ongoing partnership with the Stanford University-sponsored Rural Education Action Program (REAP) aims to tackle the significant education gap between urban and rural students in China. With an estimated 60 million [1] students left behind in the country's rural areas, there's an urgent need to address a lack of education funding, shortage of support for working parents and low levels of digital literacy. We've responded with innovations like Taoli Online, a gamified online education product designed specifically to help rural students improve their academic performance. During the pandemic, we released a mobile version for students to support the disruptive shift from on-site to remote learning. 
Another key initiative with REAP is in Early Childhood Development (ECD). Children in rural areas are at higher risk of cognitive delay, but this can be addressed by early interventions focused on supporting their parents and caregivers.
"Early childhood is the most critical stage in a person's life and investments in their development during these first three years will have the greatest positive impact. It is urgent and vital for us to broaden our focus on education to early childhood development and work with partners to help fill in the gaps that persist for children in China's rural areas."
Nina Zhou
Head of Social Change, China, Thoughtworks
REAP developed a curriculum covering children's nutrition, health and well-being that could be used by community health workers on household visits. But these efforts proved challenging to scale due to training issues, difficulties tracking progress and bureaucratic inefficiencies. 
To overcome these issues, Thoughtworkers teamed up with REAP to develop the Healthy Future app, rural China's first online training product for families with infants. The app contains the entire ECD curriculum in a fully digitized format, including text, images and videos. The curriculum is designed to be interactive and simple to use, even for less experienced health workers. It can be customized to each household's needs, which may vary depending on factors such as the age of the children and also makes it easier to monitor each household's progress. Using the app, community health workers can visit rural households and provide practical training and advice on maternal nutrition, breastfeeding, complementary feeding, mental health and other critical topics. The app has already been successfully piloted in a number of villages and will be launched in more than 100 villages in Sichuan this year.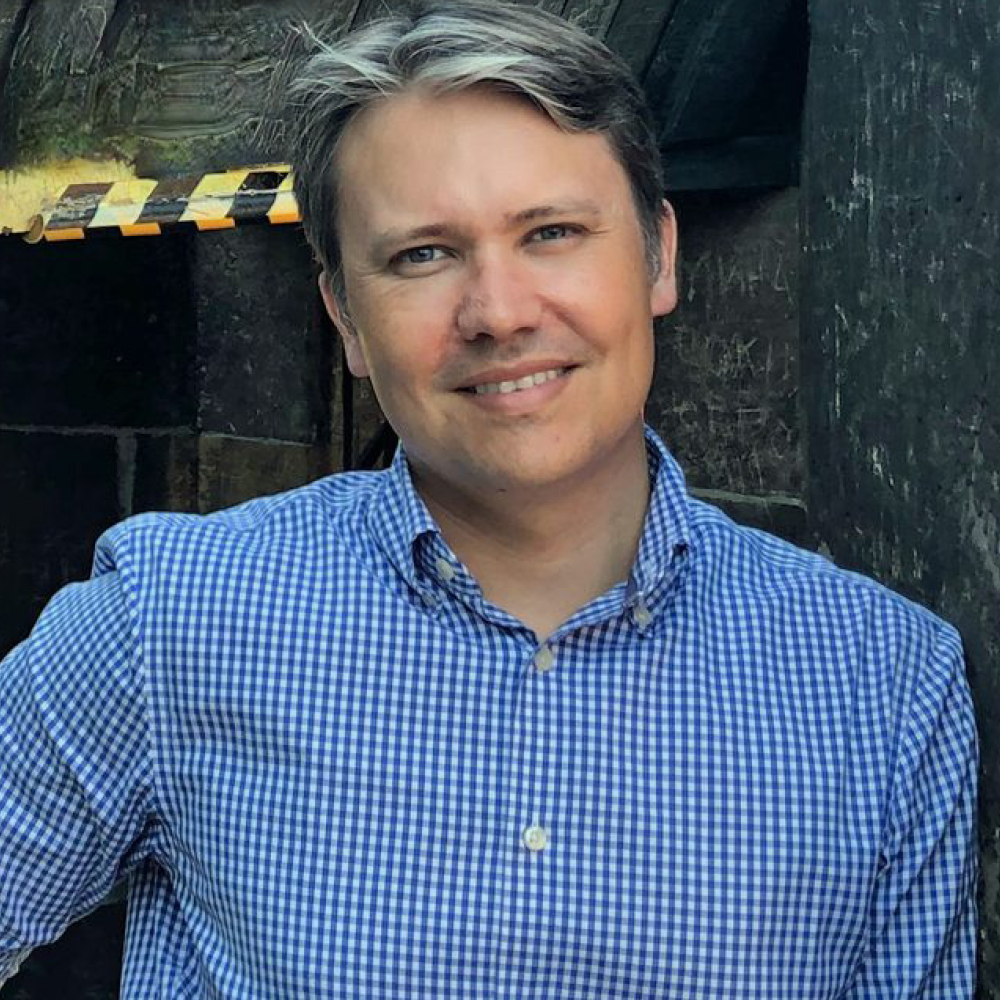 "We are now almost a year into our program and reaching more than 1,500 families in rural China. The platform we built with the Thoughtworks team has been key to this success by substantially reducing the burden on the health workers and allowing them to focus on serving their families."
Sean Sylvia
PhD, Gillings School of Global Public Health
We look forward to continuing to work with REAP and its parent initiative, the Stanford Center on China's Economy and Institutions (SCCEI), as it expands its China-focused research to the environment and sustainability.
From social issues to social innovation  

Thoughtworks China is also supporting the non-profit A Better Community (ABC) to develop training and educational opportunities for NGOs and students interested in social issues. ABC's Digital Social Innovation Camp is a dynamic forum that brings together professionals and students to develop digital solutions that help NGOs in their work. This collaboration neatly solves a number of challenges: NGOs' shortage of tech expertise and financial resources to invest in new products and solutions; a lack of awareness of the social issues NGOs are tackling, and an absence of hands-on learning opportunities for students looking to hone their tech skills.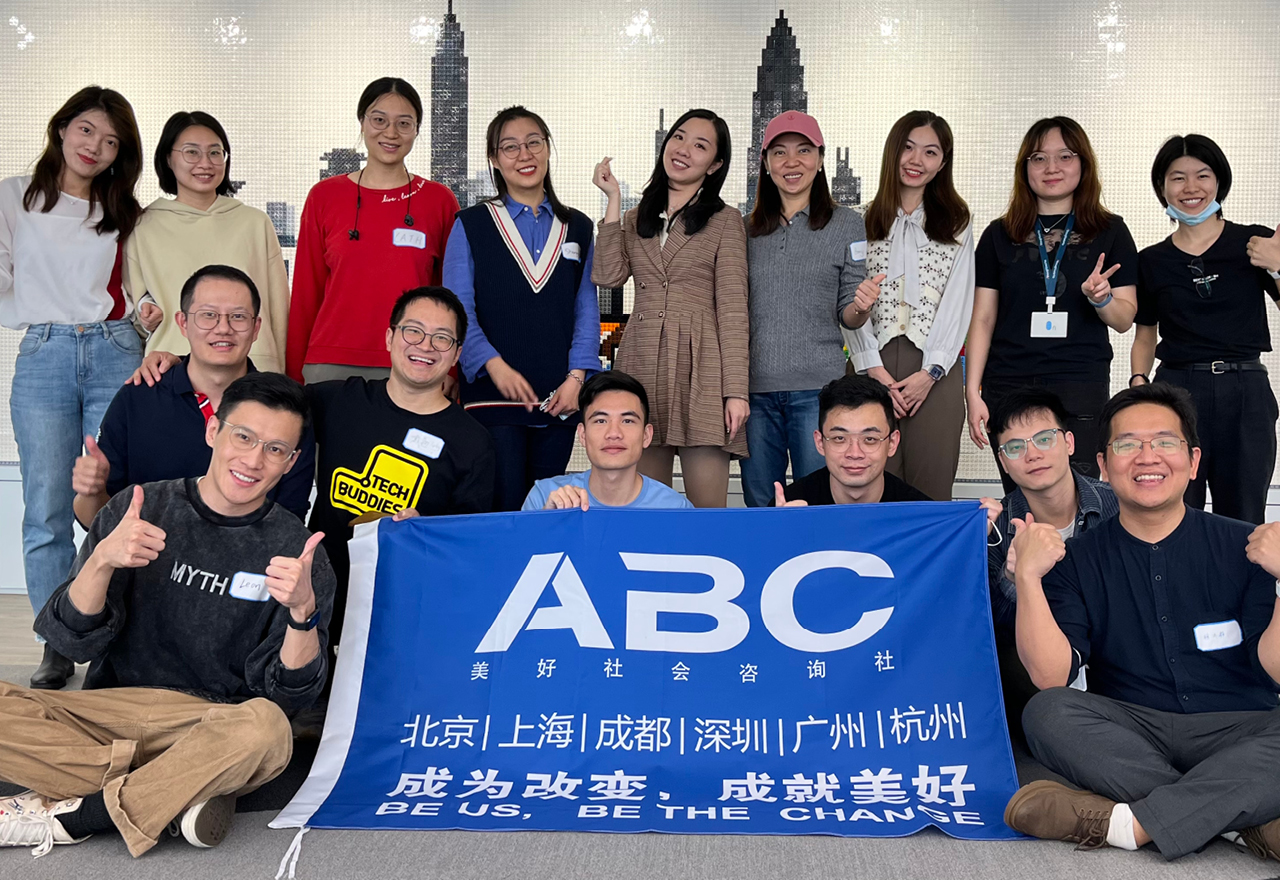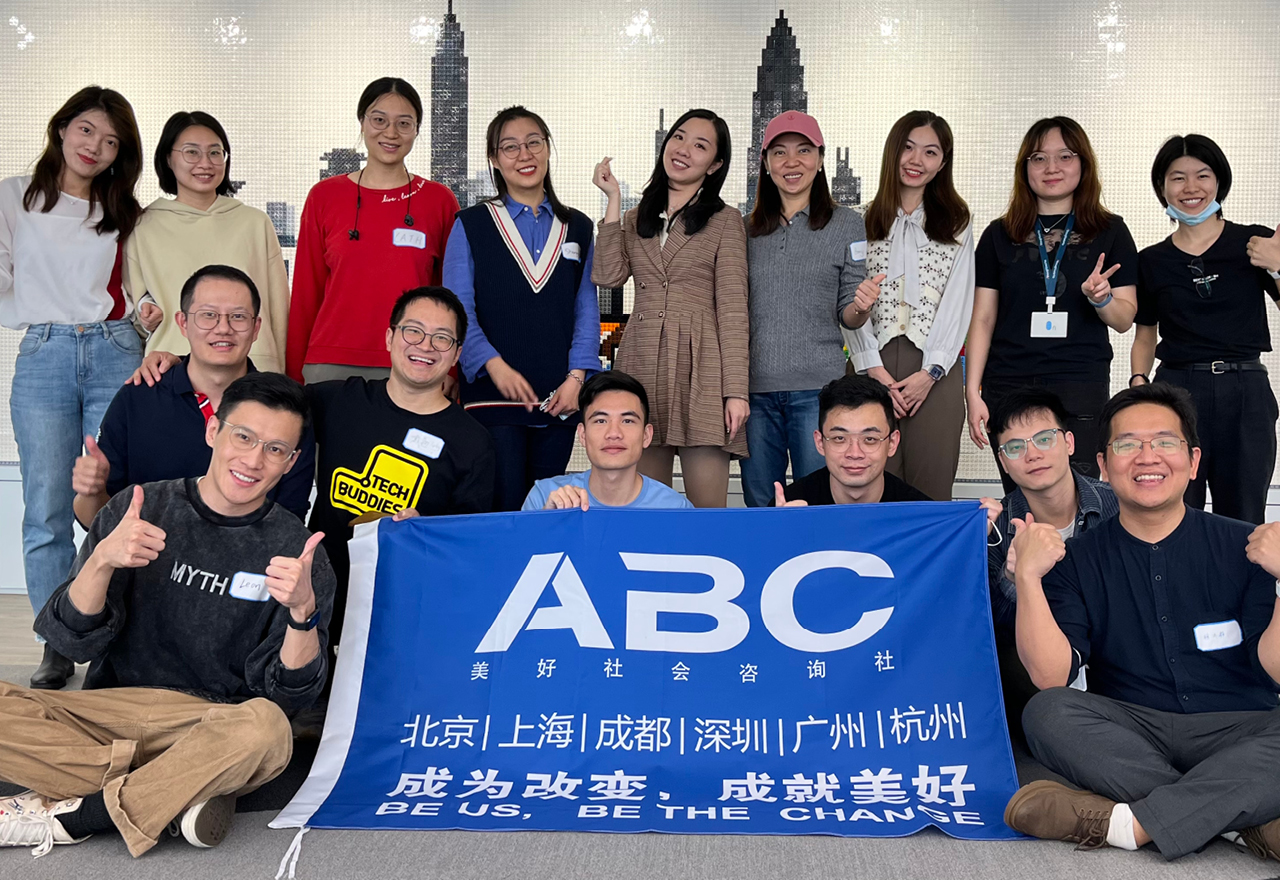 ABC holds three Digital Social Innovation Camps each year, with up to 50 participants per camp, with enrollment based on interest in each camp's theme. Shortlisted volunteers spend three to four months working in groups to develop digital solutions that NGOs can apply successfully in the field. As ABC's key partner, Thoughtworks provides a number of technologists to help guide teams through the product design and development process. They cover fundamental techniques from defining problems and using design thinking to find solutions, to conceptualizing a minimum viable product and planning the product build. The result is a comprehensive and meaningful educational experience for students, and innovations that extend the reach and impact of NGOs working to improve the lives of people across China.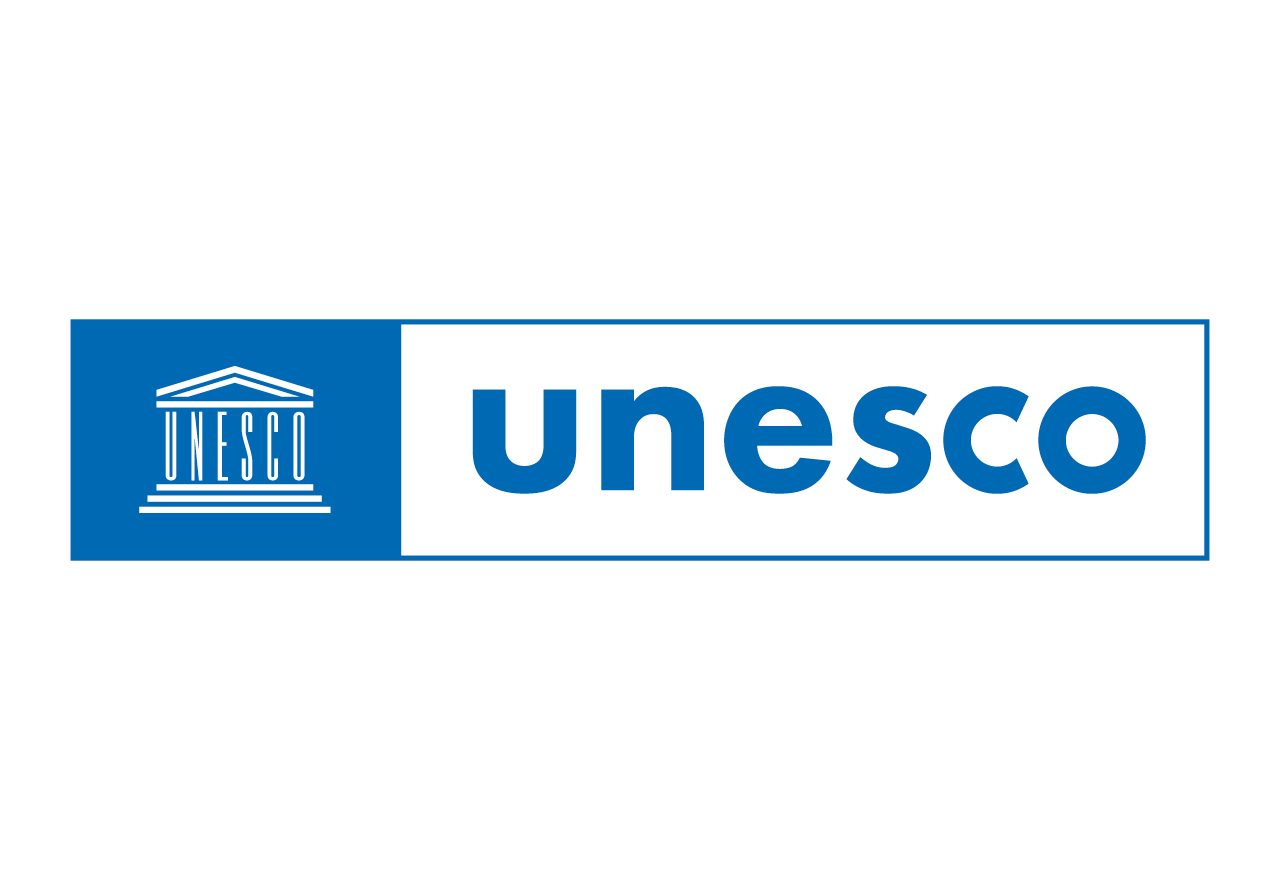 In Thailand we continue to support UNESCO's LearnBig app. LearnBig is an open-access digital library and smartphone application which makes books and learning materials available to teachers and students. It promotes literacy and good reading habits among out-of-school and marginalized children in Thailand. In 2021 we added gamification and book encryption features. 
Encouraging women to apply their ingenuity
Unequal access to education is not just a challenge for children or those in remote areas. It is also a difficulty commonly faced by women, particularly in more traditional societies or positions of vulnerability. For women in such situations, learning tech skills can be a powerful means to build independence and improve their lives. 
In Ecuador a group of indigenous women formed Warmi STEM in 2020 to encourage and guide their peers in establishing science, technology, engineering and mathematics (STEM) careers – a relatively rare endeavor in the community. Thoughtworks is supporting Warmi STEM on this journey by strengthening the organization's business capabilities. We hold monthly member workshops that touch on a variety of essential leadership and technology skills, and each leader at Warmi STEM also has a one-on-one mentor from Thoughtworks Ecuador. Our partnership with Warmi STEM also informed the development of our 'Decolonizing Tech' campaign. The campaign explores how indigenous communities perceive and use technology, the challenges they face in accessing and interacting with tech solutions, and lays the groundwork for more inclusive approaches to tech development. 
In Spain we're working with Valentes i Acompanyades, whose mission is to raise awareness of forced marriages and provide support for women victims, and those at risk, so they can live freely and with personal agency. The organization does this through a combination of education, career coaching and emotional support to foster self-esteem and the confidence to live independently. We are supporting and helping extend the impact of their efforts through a combination of technical and operational support and one-to-one coaching.


Contributing to collective tech training in Spain 
We have joined the collective effort of Spain's vibrant tech community to teach coding and other skills to disadvantaged groups, helping them kick-start careers in tech.  For Migracode, which offers free tech education to youth refugees and migrants and also guidance on the job search process, Thoughtworkers volunteer their time as educators and regularly run workshops and mentorship programs. 

Thoughtworkers also facilitate workshops emphasizing practical tech skills for Factoría F5 (FF5), an inclusive digital school that runs intensive six-month technology courses free of charge to learners from disadvantaged backgrounds. Learners who would not otherwise be able to access such specialized training. FF5's FemCoders bootcamp has been recognized by Google's Impact Challenge for Women and Girls for the success of its training for women from refugee, ethnic minority and low-income groups, as well as survivors of violence. 
Codebar is committed to growing a diverse tech community by delivering free tech workshops and career guidance for members of minority populations. Thoughtworkers volunteer as coaches and hold workshops for Codebar students, contributing to a collaborative and safe environment and positioning learners to achieve a range of career goals.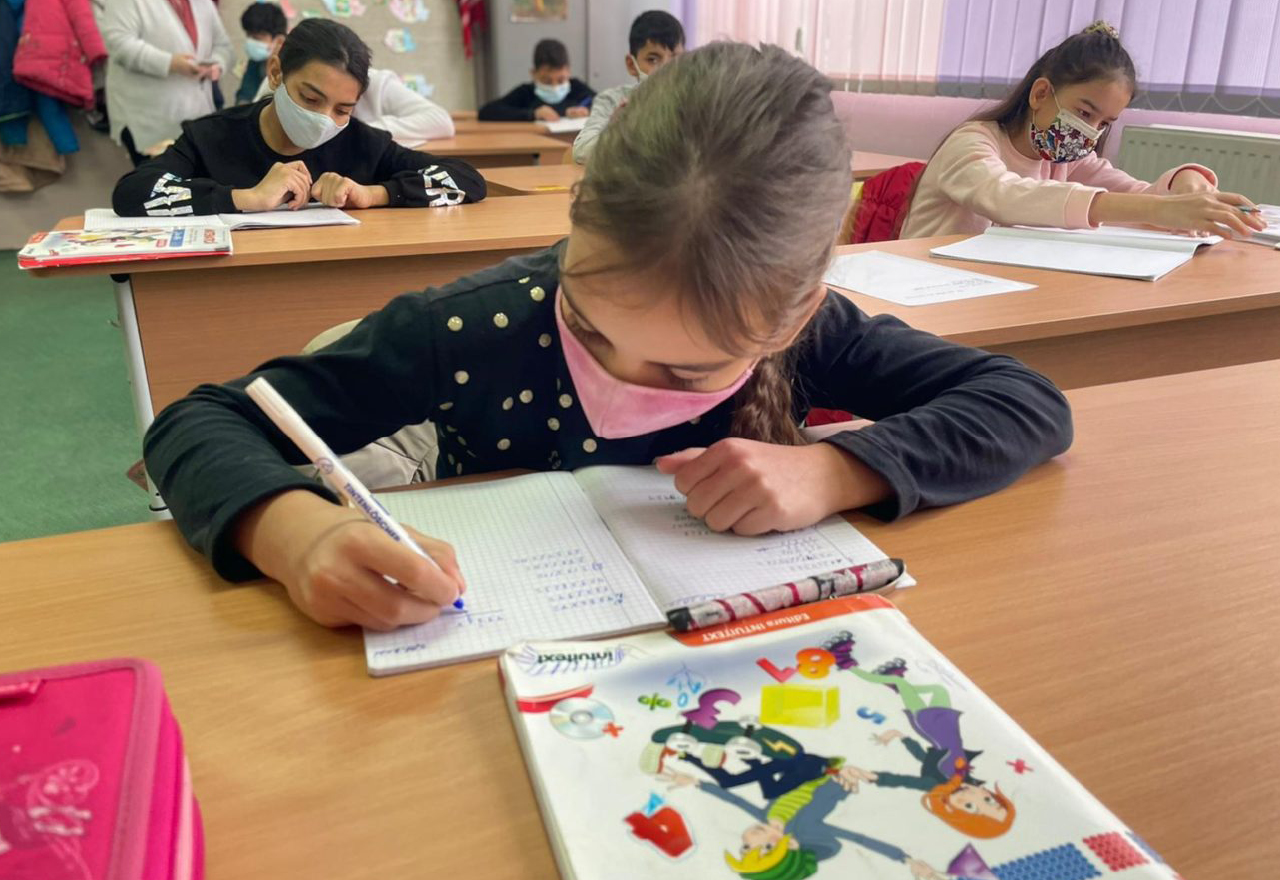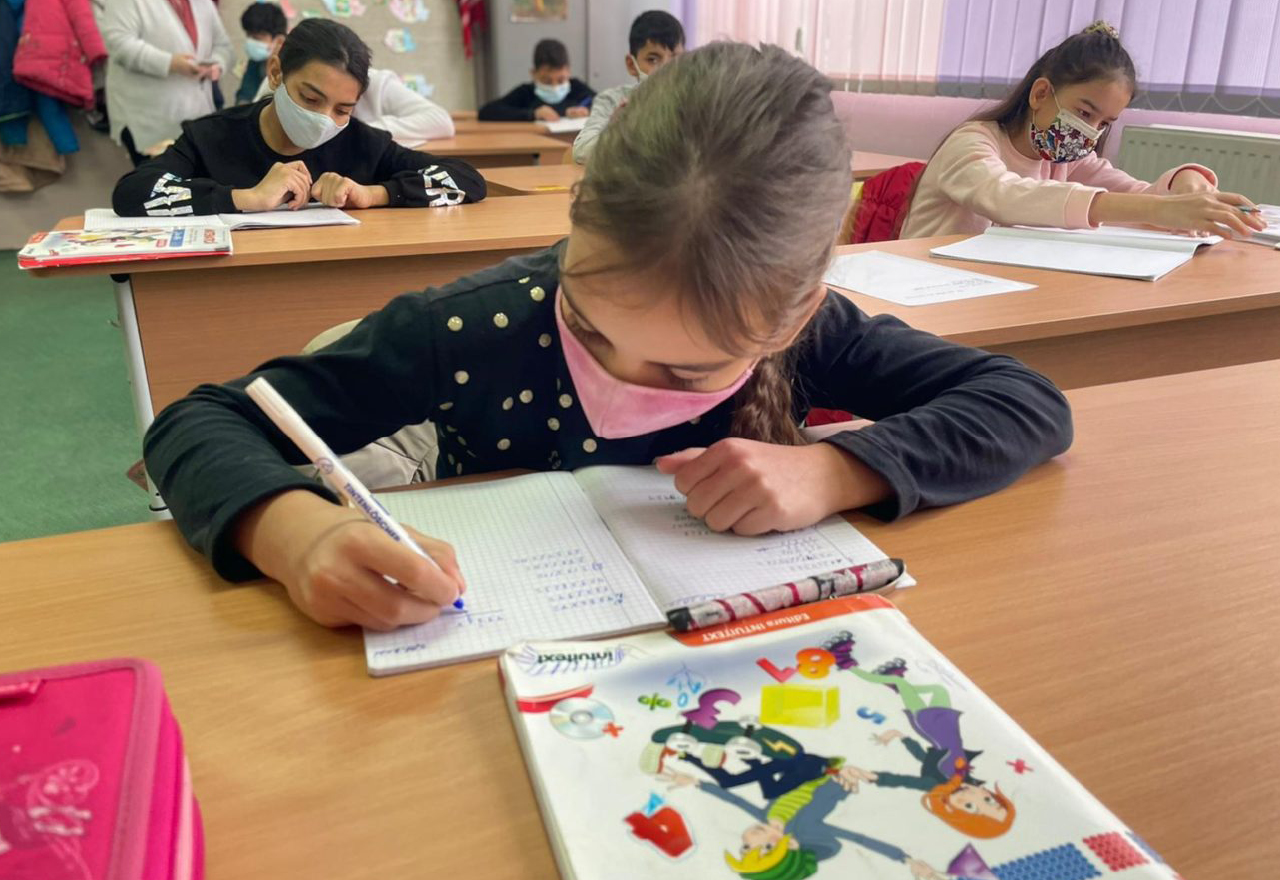 Expanding possibilities for disadvantaged groups
Thoughtworkers in Romania have had the opportunity to support multiple organizations working to dismantle the barriers faced by students with disadvantaged ethnic backgrounds and disabilities. In partnership with the Providenta Foundation, which provides educational and social programs to ethnic-minority Roma children in rural areas around Romania's capital, Bucharest, Thoughtworks Romania built an educational app to teach reading and assess literacy levels. Our team developed the concept and wrote the functionalities for this application, then students from the Computer Science department of Babes-Bolyai Clu University continued with its development. The app provides a quiz based on each book the children read as part of the program, with questions written by students of Foreign Languages and Psychology at Bucharest University. In addition to quizzes, the app includes other engaging and practical features like e-books, a random question generator, skill level ratings and information dashboards.
"Yet another step towards removing ethnic barriers and promoting education in underprivileged areas: Thoughtworks Romania, in partnership with a group of students at Cluj University, develops an educational application for reading and evaluating reading competencies for the children in the Romani rural community (disadvantaged children) around Bucharest. All these kids benefit from the educational and social programs provided by Providenta Foundation. Thank you for your support!"
Mihai Ciopasiu
Executive Director, Providenta Foundation (RUTH Project)  
In 2021 Thoughtworkers in Romania also teamed up with the Informal School of IT to develop an eight-week online introductory course on programming called IT4Teens, aimed at students with motor disabilities. Variations of the course were offered for different skill levels, with  completion of all three course elements resulting in accreditation.
In North America, following the 2020 racial justice protests, we brainstormed with many Thoughtworkers and came up with an action plan to increase representation of historically marginalized groups in tech. One of the outcomes was an internship program for Black, Indigenous and People of Color (BIPOC) technologists, which ran for the first time in 2021. Interns learnt core software development and Agile fundamentals, gained hands-on team project and consulting skills, and spent time understanding the intersection between technology and business operations. We are delighted to have hired all six interns who entered the first instance of the program.
We are excited to see the program expand in 2022. In addition to increasing the number of interns supported, we are also extending the program to a 10-week course. This will provide program participants with additional skills-based and career readiness learning opportunities.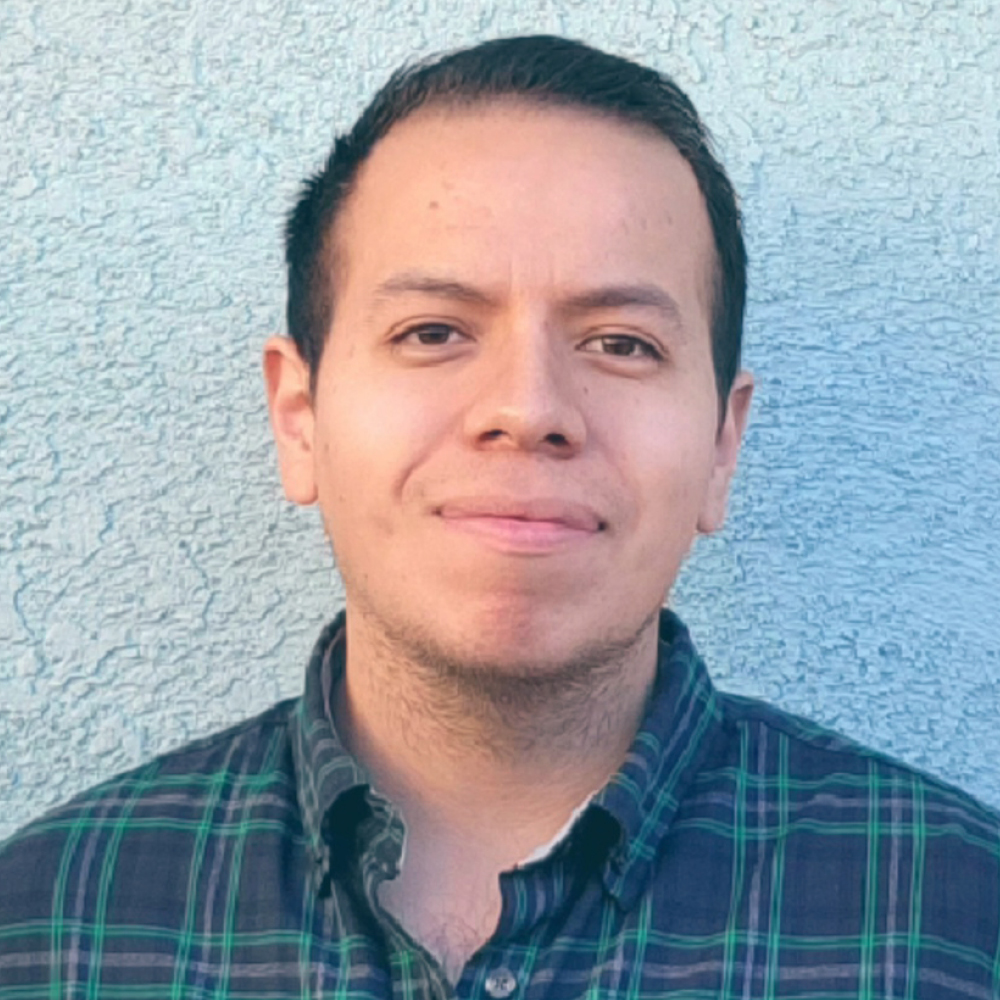 "Being an intern at Thoughtworks was a truly amazing experience that propelled my knowledge, connections and exposure to tech."
Martin Guillen
Thoughtworks intern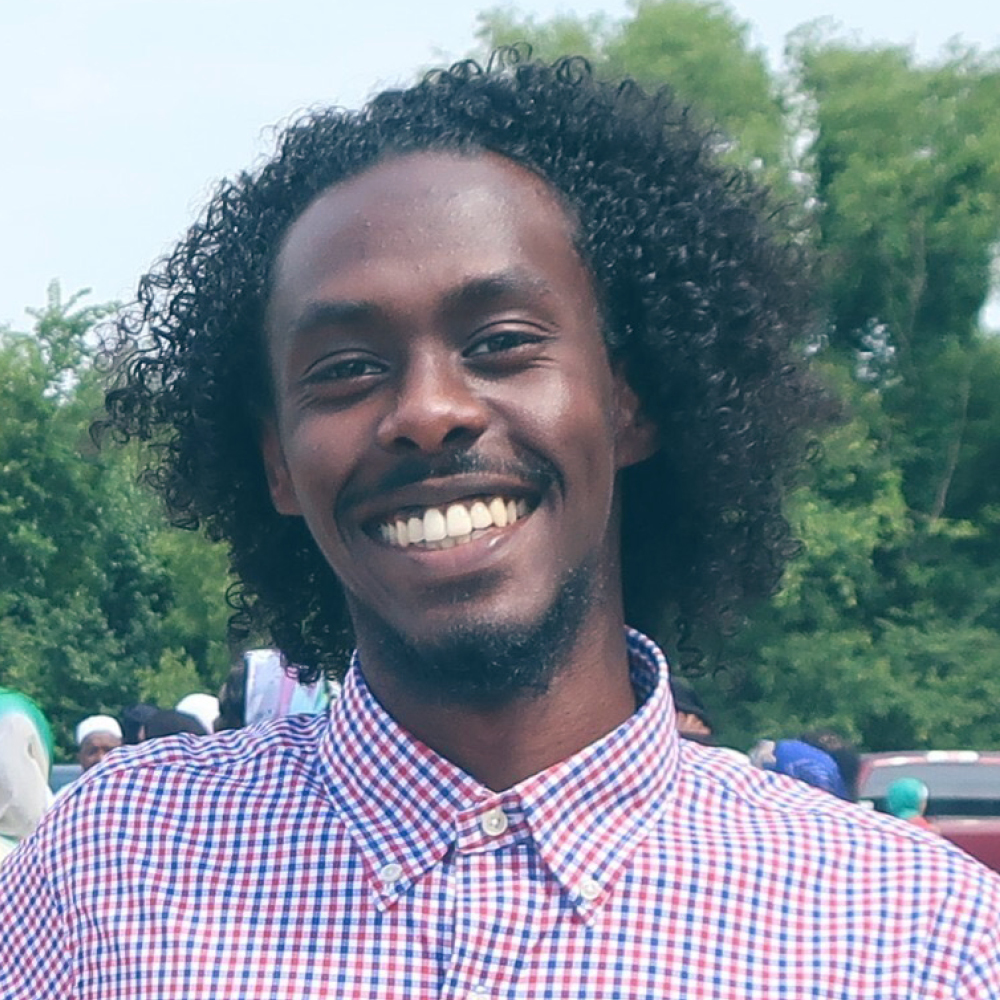 "My experience during my internship here at Thoughtworks was extremely rewarding. I was given a ridiculous amount of support and space to learn new technologies and skills."
Abdulrahman "Adbi" Moussa
Thoughtworks intern
In many of our regions, we partner with organizations and training institutions supporting marginalized communities and creating pathways to tech careers. Here are just a few of those partners: