Why Enterprise Modernization?
Every organization is aware of the imperative, now more than ever, to have strong digital capabilities. Enterprise Modernization enables businesses to rapidly add new features and applications, while fully leveraging a cloud native approach; underpinning a significant part of an organization's ability to transform and deliver on digital.

Enterprise Modernization takes a pragmatic and business oriented approach by working backwards from a desired business outcome that may be negatively impacted by existing application, infrastructure or development. Utilizing modern architecture, platform, tools, techniques, practices, and patterns, Enterprise Modernization enables organizations to benefit from flexibility, faster scaling and lower operational costs.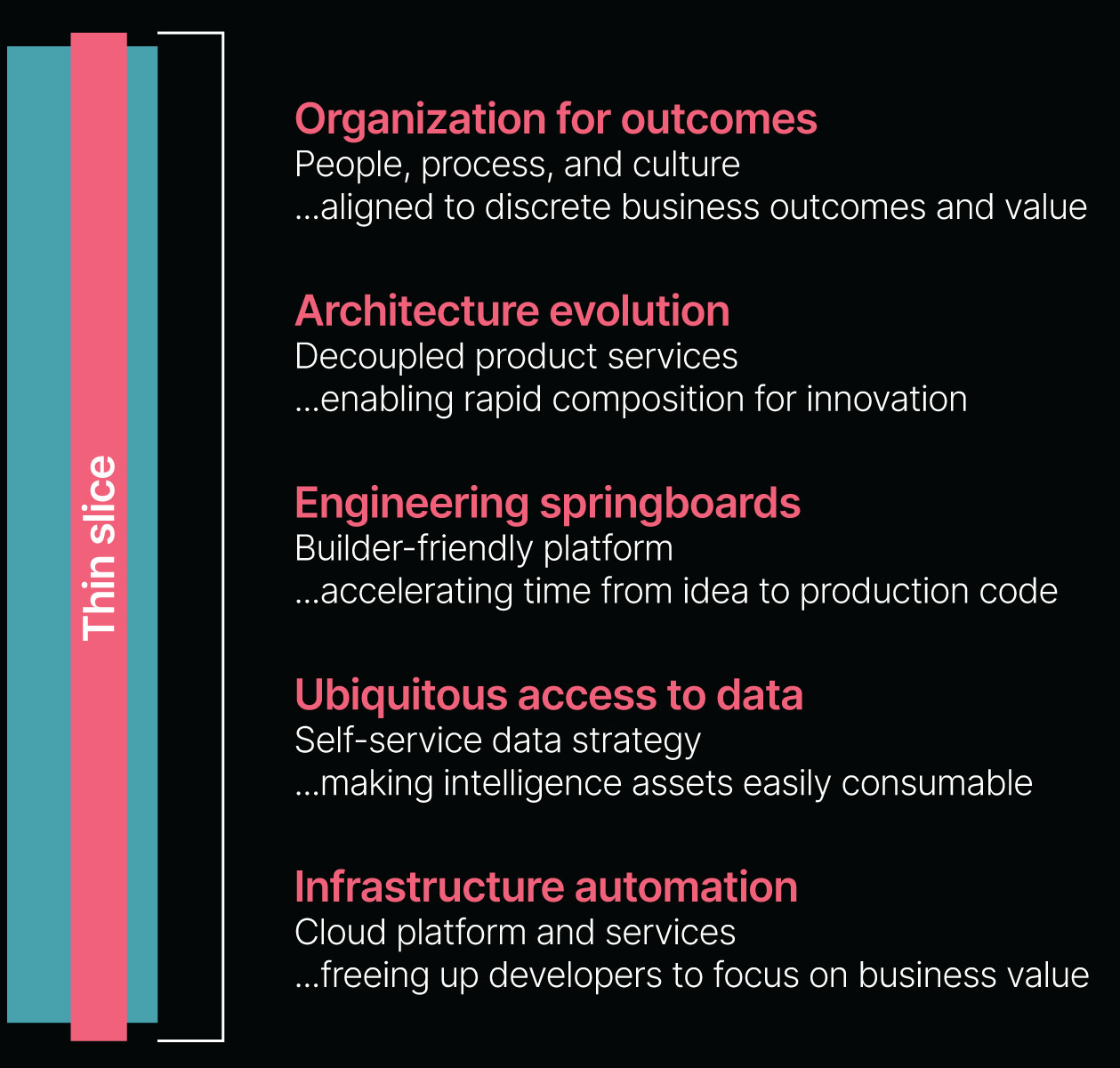 The 5 tenets of enterprise modernization:
The AWS and Thoughtworks Difference
Setting yourself up for modernization success begins with understanding the 5 tenets of Enterprise Modernization. These 5 tenets are core to successfully defining and executing platform and application modernization efforts.

Most importantly, we believe that each of these principles are strongly interconnected; therefore addressing all five is the best way to maximize the business value for your cloud migration and modernization efforts.