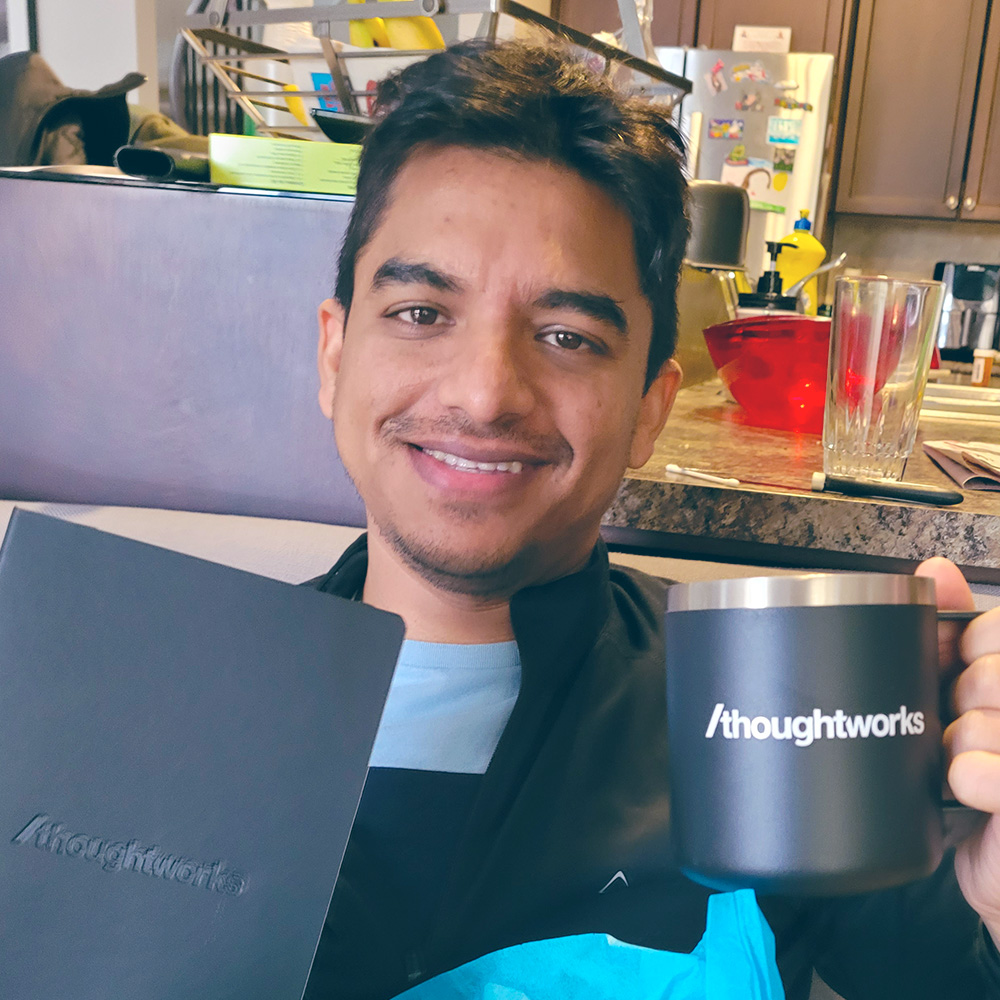 Name: Shivam Srivastava
Pronouns: He/Him
Role/Title: Lead Consultant, Developer
Office Location: Toronto

Home Location: Ottawa
Describe your First Year Experience in one or two words: Amazing
I'd love to hear about your career journey. Can you talk about what led you here and your decision to join Thoughtworks?
My decision to join Thoughtworkers was based on the company's technology excellence, working culture and reputation in the industry. Other criteria that I also took into consideration were the flat structure, multicultural community, and learning culture.
Ok take me back to your first day at Thoughtworks. Your first week. Your first month. How has your onboarding and First Year Experience differed from previous onboarding at other companies?
Everything went so smoothly from the first day in meeting with the First Year Experience team, Tech support team for configuring laptops and learning about the Thoughtworks culture and values. Everything is so very well defined that you don't need any assistance and you can complete all the onboarding by yourself at your own pace. I personally loved the Trello board for completing the onboarding tasks and things to take care of each week for the first month.
What has been your favorite part of your Thoughtworks career to date? Any milestones? "Ah-ha" moments? 
Learning new skills like starting my Cloud journey. A major milestone was completing my AWS Cloud certification within 1.5 months. Thoughtworks helped in organizing training sessions and encouraged and supported me to complete the certification. The people here are very helpful.
What advice would you give to someone who is starting their first day at Thoughtworks?
Thoughtworks will provide an ocean of opportunities and support to help you reach your goals and excel in any direction wherever you want to grow.
Anything else that you wanted to add?
I love being a Thoughtworker. I admire people like Martin Fowler, Neal Ford and others who are contributing generously in the software community.