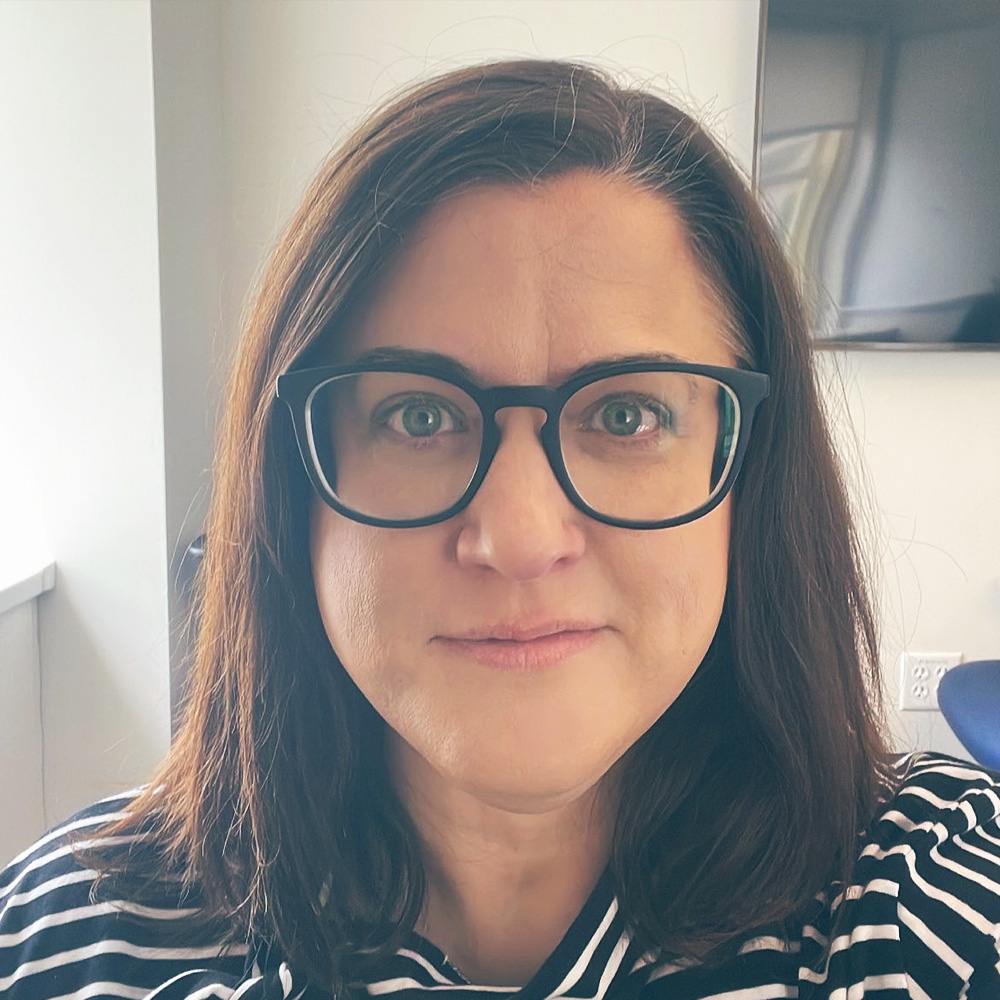 Name: Rebecca Lamury
Pronouns: She/Her
Role/Title: Principal Consultant, Product Manager
Office Location: New York

Home Location: Washington, DC
Describe your First Year Experience in one or two words: Valuable, Fun
I'd love to hear about your career journey. Can you talk about what led you here and your decision to join Thoughtworks? 
After various roles in the education space for over 20 years, I missed building things. I missed solving hard problems with technology. I missed the rush of translating what customers need into real solutions.
I shared that I had this "hole in my heart" with a Thoughtworker and suggested I apply for a position with Thoughtworks. By this time, he'd been working there a year and couldn't stop talking about how amazing it was. So I applied, and well here I am. Best decision of my career. 
Ok take me back to your first day at Thoughtworks. Your first week. Your first month. How has your onboarding and First Year Experience differed from previous onboarding at other companies? 
Because of the thoughtfulness and organization the onboarding staff put into making the process so easy, I was able to keep up with both onboardings (to Thoughtworks and my team) without issue. The resources Thoughtworks has for new hires is GOLDEN. It made it so easy to learn and get things done quickly, effectively, and efficiently. I've NEVER had an onboarding experience like Thoughtworks. It's the first time in my career I didn't feel like I had to figure everything out on my own.
What has been your favorite part of your Thoughtworks career to date? Any milestones? "Ah-ha" moments? 
I've appreciated the relationships I've made with other Thoughtworkers the most. The community is amazing, and there are so many opportunities to both learn new things and share knowledge with others. 
What advice would you give to someone who is starting their first day at Thoughtworks?
Reach out to the people that interviewed you. Ask them who else you should meet with. Start making those connections. Ignore the whispers of imposter syndrome…they come to all of us, but you were hired for a reason. Share what you know and learn everything you can.