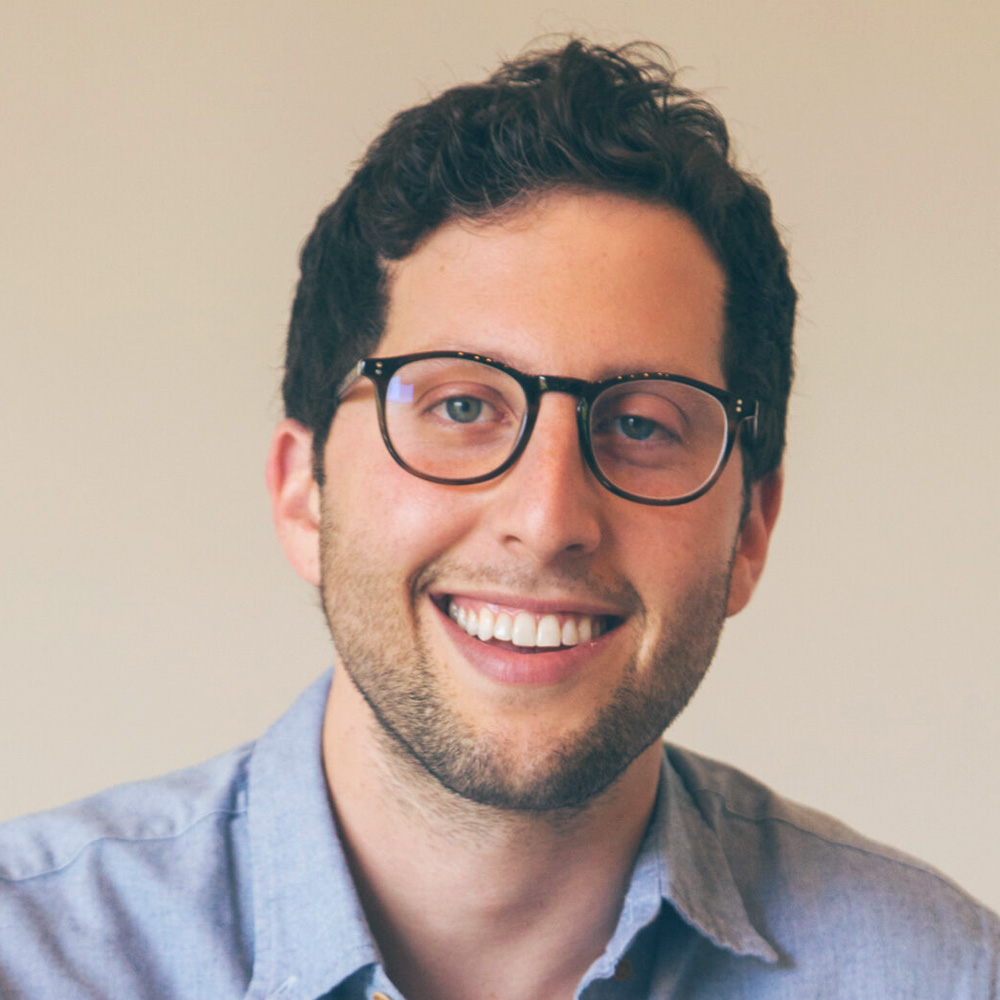 Name: Jordan Decker
Pronouns: He/Him/His
Role/Title: Lead Consultant, Product Management
Office Location: San Francisco
Home Location: Los Angeles 
Describe your First Year Experience in one or two words: Elevating
I'd love to hear about your career journey. Can you talk about what led you here and your decision to join Thoughtworks?
As a very curious product manager with aspiration to one day start something of my own, consulting and Thoughtworks specifically felt like a natural fit - exposure to many domains, complex organizations with a diverse set of challenges, frequently new engagements, and a team of creative, passionate, and supportive teammates.
I found my way to product and consulting via a non-traditional background, studying music and business before jumping into the startup scene in NYC. After several years in ad-tech and then at a commercial real estate company leading product for room and desk booking, I began looking for consulting opportunities and Thoughtworks came highly recommended by an ex-colleague who's now an engineering manager at a Thoughtworks client.

Ok take me back to your first day at Thoughtworks. Your first week. Your first month. How has your onboarding and First Year Experience differed from previous onboarding at other companies?
Upon starting at Thoughtworks, I was welcomed with a breadth of onboarding material and processes in place to support new team members. I was initially worried about the non-hierarchical organizational structure and assumed that without a direct manager, onboarding and generally getting settled might be a bit tricky. However, I was pleasantly surprised by how dialed-in my first week was and appreciated being paired with an amazing First Year Experience Mentor. Her support, introductions to other Thoughtworkers and onboarding Trello board set me up for success.

The first few weeks on my first engagement were challenging, yet rewarding. I was definitely "drinking from the firehose", and found it most beneficial to lean on seasoned Thoughtworkers, especially those on my team. We have a good mix of veteran consultants and others as new to Thoughtworks as I am, so have all had opportunities to learn from one another based on previous experience and fresh perspective.
What has been your favorite part of your Thoughtworks career to date? Any milestones? "Ah-ha" moments? 
I've been continually impressed by fellow Thoughtworkers I've come across and by the sense of community and passion Thoughtworks maintains, even as a distributed company and especially throughout the pandemic. I've had a challenging, but great first engagement that has both broadened my exposure while also giving opportunities for me to draw upon my strengths. I've also been impressed by how Thoughtworks "walks the walk", which is not true of every organization that speaks about inclusive culture and impact without demonstrating it.
What advice would you give to someone who is starting their first day at Thoughtworks?
Spend a lot of time reading through the plethora of case studies and other material available, ask anyone and everyone about their time at Thoughtworks and what advice they have for you as a new Thoughtworker, learn from those with demonstrated success, be open to challenges and confident in your abilities, and seek opportunities to learn... you won't be disappointed.