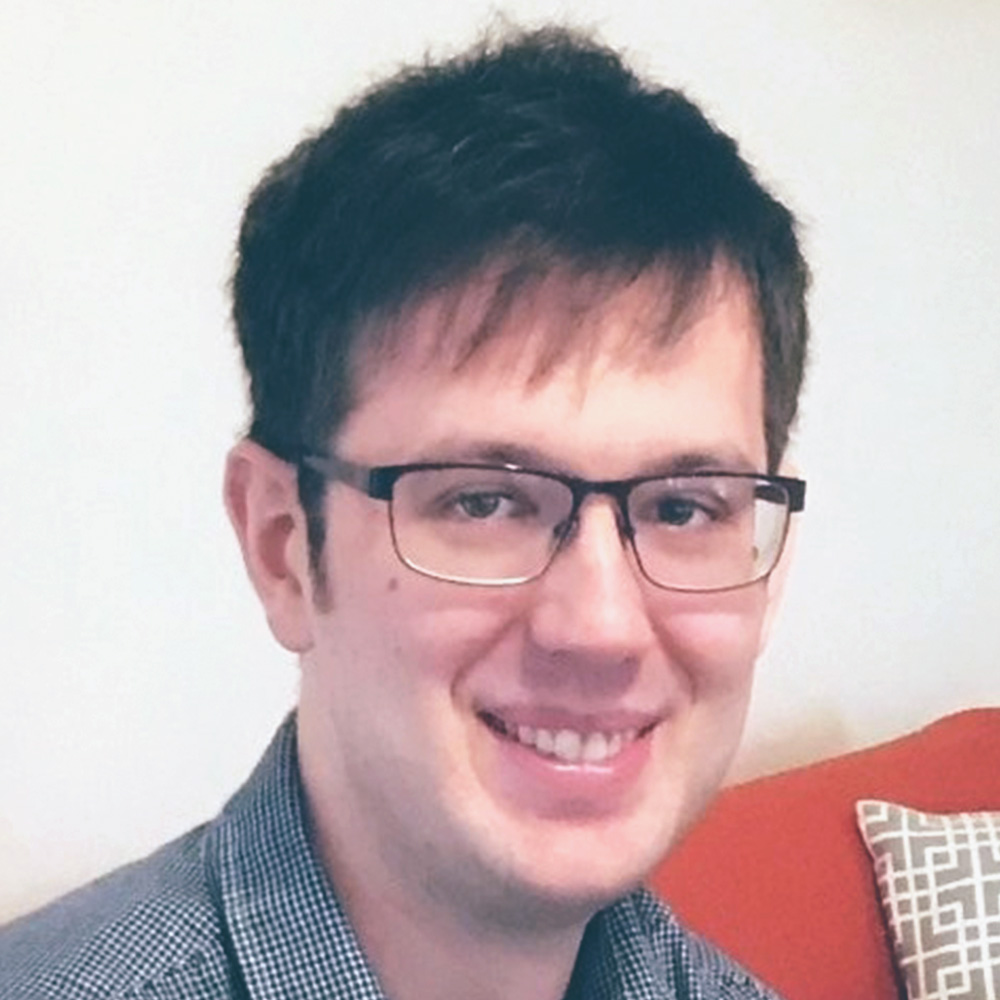 Name: Jeremy Jusak
Pronouns: He/Him

Role/Title: Lead Consultant, Developer
Office Location: San Francisco

Home Location: Anacortes, WA
Describe your First Year Experience in one or two words: Growth
I'd love to hear about your career journey. Can you talk about what led you here and your decision to join Thoughtworks?
I had worked in the industry for about 10 years prior to joining Thoughtworks. My prior jobs were very traditional software engineering roles at mid-sized companies and I really wanted a chance to see what the consulting side of the industry was like as well as work at a larger and more global company. I can safely say that Thoughtworks has fulfilled these goals. It has also given me a great opportunity to work on my interpersonal skills and learn how to engage and lead with confidence.
Ok take me back to your first day at Thoughtworks. Your first week. Your first month. How has your onboarding and First Year Experience differed from previous onboarding at other companies?
My first day of Thoughtworks had the typical excitement accompanying a new venture. A structured onboarding program lasted the first week, and did a good job of instilling the company culture, which is one of the unique and important things here. After that there was some anxiety on my part about how and when my first staffing assignment (a client account to work on) would occur. I understand that this is a pretty typical and inevitable feeling. Thankfully every new hire is assigned a first year mentor (someone working a comparable role and level) who was able to guide me through this process and assuage some of my uncertainty. This year-long assignment of a mentor is definitely one of the differences I've seen from other companies. It is a very helpful way of having a starting point of building a network as well as providing guaranteed access to insider guidance
What has been your favorite part of your Thoughtworks career to date? Any milestones? "Ah-ha" moments? 
My favorite part of my Thoughtworks career thus far has been the people that I work with. The intelligence, engagement, and broader ethical perspective that is exhibited by my coworkers on a regular basis is wonderful. The culture in this regard has been noticeably different and better than many of the prior places I've worked. On top of this it has also been a great place to learn and grow. Good patterns and industry best practices are considered important here, and you will find many opinionated coworkers.
What advice would you give to someone who is starting their first day at Thoughtworks? 
I would advise a new Thoughtworker foremost to engage and get involved. Joining a larger sized company can be intimidating, but there are so many opportunities to participate in training as well as talk to knowledgeable coworkers. People are friendly and willing to help and there is a lot of support out there. A big part of consulting involves the ability to quickly establish effective relationships so it is a good skill to practice right away!