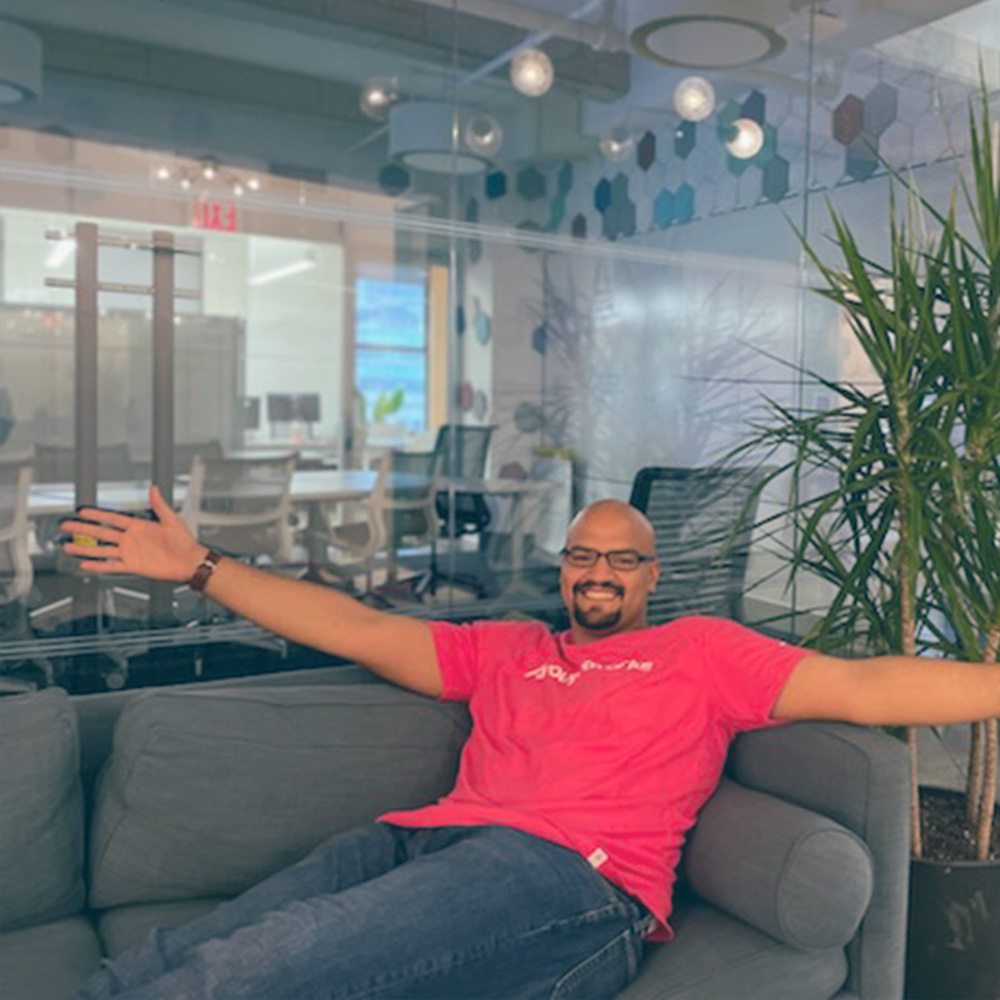 Name: Emmet Allen
Pronouns: He/Him

Role/Title: Graduate Consultant, Developer
Office Location: New York City

Home Location: New York City
Describe your First Year Experience in one or two words: Exciting and Refreshing
Ok take me back to your first day at Thoughtworks. Your first week. Your first month. How has your onboarding and First Year Experience differed from previous onboarding at other companies?
Honestly, I felt that the onboarding was excellent. All the expectations and resources that I needed were quite clearly made aware of, and the amount of resources from the FYE team, to the TWU staff and everyone in between. The feeling of togetherness within Thoughtworks is quite evident from the first day.
What has been your favorite part of your Thoughtworks career to date? Any milestones? "Ah-ha" moments?
I think my favorite part of Thoughtworks so far was realizing that no matter the position, the title, or the experience, there is always someone there to help if you need it. 

Anything else that you wanted to add?

Have fun, relax, and don't fret. Everyone at Thoughtworks has your back.