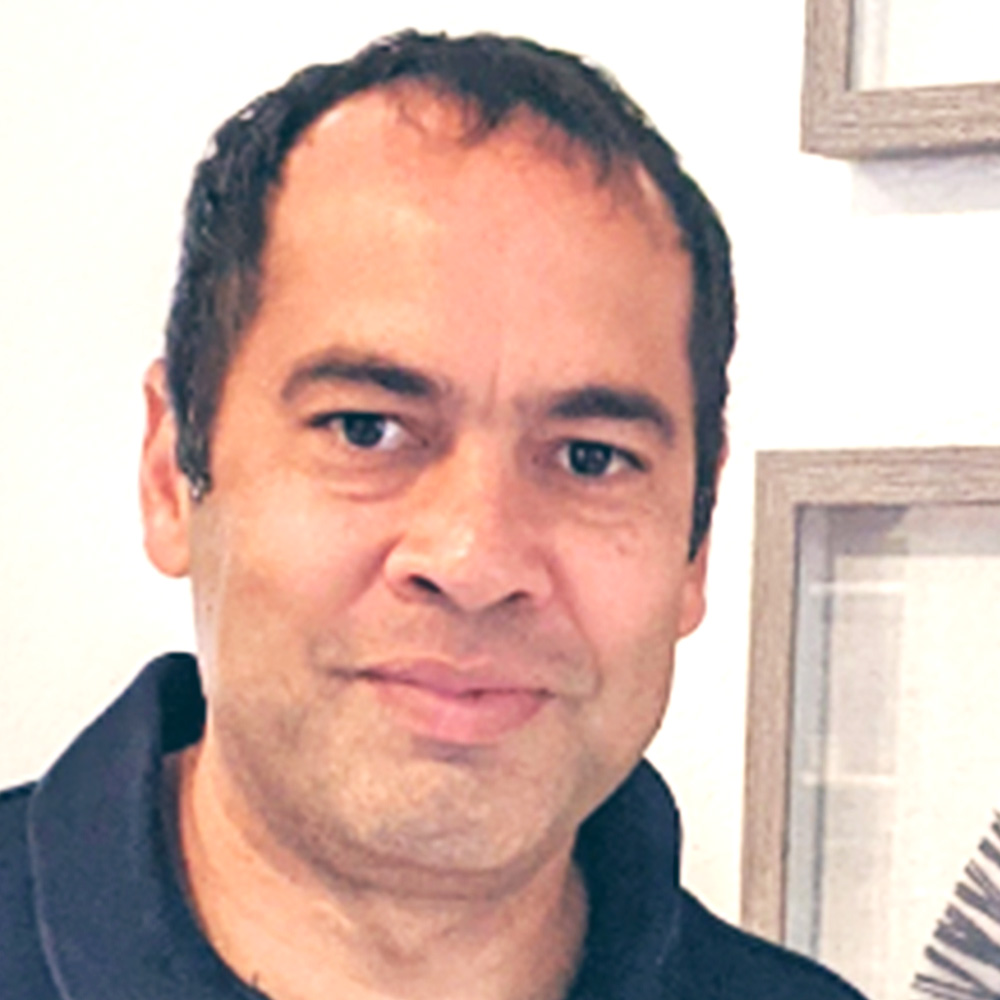 Name: Avneesh Chandhok
Pronouns: He/Him

Role/Title: Principal Consultant, Delivery Developer
Office Location: San Francisco, CA

Home Location: Rancho Cordova, CA
Describe your First Year Experience in one or two words: Exhilarating, Exciting
I'd love to hear about your career journey. Can you talk about what led you here and your decision to join Thoughtworks?
As I approached my 15th anniversary at my previous consulting company, I was looking for something different, and that's when an ex-colleague introduced me to Thoughtworks.
My conversations with Thoughtworks from the first one through my final interview, convinced me that this was a place like no other. I was excited about experiencing the culture, the flat organization, the servant leadership model, and more. So here I am.
Ok take me back to your first day at Thoughtworks. Your first week. Your first month. How has your onboarding and First Year Experience differed from previous onboarding at other companies?
The last time I onboarded into a new firm was well over 15 years ago. My onboarding experience at Thoughtworks was amazing. The First Year Experience team was so welcoming and so well organized, it just felt right. And then my onboarding buddy helped me reach out and schedule conversations across different groups and stakeholders. Everyone of those was engaging, and I appreciated how every one that I met took the time to share their experiences and advice. What struck me was that no one asked me why I wanted their time. They were happy just to meet with a new Thoughtworker and make me feel welome!
What has been your favorite part of your Thoughtworks career to date? Any milestones? "Ah-ha" moments? 
I love the Thoughtworks culture, it's so open and transparent. I love working with the most talented people in our industry, and I love how our customers speak so highly of us and our work. As a Delivery Principal, and working with our extended client leadership team, I am particularly proud about how we've been able to scale our account to be one of the largest at Thoughtworks. And how that growth has been distributed across our nearshore and offshore regions. The appreciation we have received both internally and from our customers for the work we have done has been heartwarming.
My biggest Ah-ha moment was discovering how much Thoughtworkers love solving problems collectively and as a group, with each individual bringing their distinct perspective and ideas to the debate.
What advice would you give to someone who is starting their first day at Thoughtworks?
Embrace the Thoughtworks culture. Thoughtworks is unique in how we operate. We put our people first. Take the time to meet with as many people as you can in the first few weeks, tenured and new. Ask for help, feedback, guidance. And speak your mind (respectfully, of course).