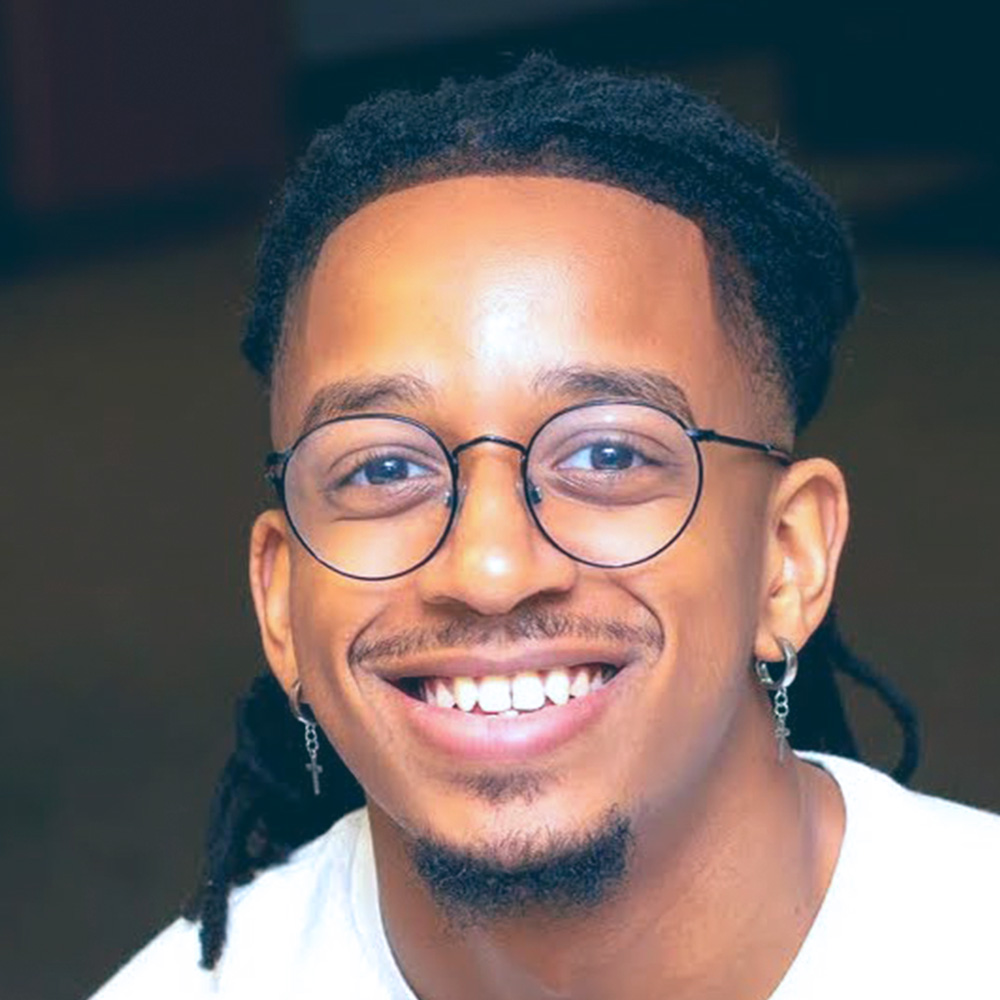 Name: Arik Smith
Pronouns: He/Him/His
Role/Title: Consultant, Developer
Office Location: Chicago, IL

Home Location: Chicago, IL
Describe your First Year Experience in one or two words: Robust
I'd love to hear about your career journey. Can you talk about what led you here and your decision to join Thoughtworks?
Throughout my undergraduate career, I was involved in numerous organizations centered around diversity, inclusion, and social justice work and it was important to me that I continued to be involved in work centered around this post graduation. I came across Thoughtworks during a career fair at one of the annual National Society of Black Engineers conferences. I was blown away by the company's mission, the level of empathy and welcomeness that the team exhibited, and the overall talent! I even got to participate in a coding exercise that made paired programming – which was originally a scary concept for me – a fun and positive learning experience. Most importantly, when interviewing with the company later that year, it was the only company that I interviewed with where I got to see and speak with developers who looked like me. The unique structure of the interview process alone showed that the company prioritized growth, learning, and collaboration amongst candidates rather than the usual burnout of algorithm memorization and time-sensitive coding challenges. Following that experience, it was truly impossible to say no to joining Thoughtworks as it was everything that I was looking for in a company.
Ok take me back to your first day at Thoughtworks. Your first week. Your first month. How has your onboarding and First Year Experience differed from previous onboarding at other companies?
There was definitely a bit of nervousness mixed in with overwhelming excitement. Since my cohort was one of the first to be remotely onboarded and this would be my first experience working from home, I was truly concerned about how I would go about creating those authentic connections and how prepared I would feel for the job. By my second week, everything that I was worried about drifted in the background as I went through one of the most comprehensive onboarding experiences that I have ever had the pleasure of participating in. The sheer amount of resources we were presented with and the highly responsive First Year Experience team truly made getting set up a breeze. For every question or doubt that I had, there was a document, website, group chat, or email for me to reach out to along with a clear avenue of which channel was the best for each type of inquiry. We were also granted First Year Experience mentors as an additional support system. It was incredibly invaluable to be welcomed and guided by a Thoughtworker who recently went through the process that was supportive in helping me define my personal goals and answering those experience-based questions.
On top of that, it was also my first insight into Thoughtworks' feedback-driven culture as the First Year Experience team was often seeking and very receptive to any feedback or changes that we had. It was nice that they weren't  expecting us to understand everything there was to know about Thoughtworks, and had a clearly defined roadmap of how long it would take to explore different resources or avenues of the company. 
What has been your favorite part of your Thoughtworks career to date? Any milestones? "Ah-ha" moments? 
My favorite part of my Thoughtworks career so far has been working on our new Cleantech Service Line in helping to develop our sustainability offerings and advocating for green software.  Some of my favorite milestones of this work are the release of our open source Cloud Carbon Footprint tool and the planning of our first Green Software Foundation summit in New York. Thoughtworks' mission of creating a positive impact through software was one of the very first things that attracted me to the company, and it is incredibly fulfilling to have the privilege of doing that work by advocating and building solutions to minimize the impact that technology has on the planet. It's a testament that the company practices what it preaches. 
A nice "Ah ha" moment is that these principles of social empathy and impact not only exist in the work we do, but also in our culture as well. It's always a pleasure meeting new Thoughtworkers at the office or in one of our many chat rooms and being able to have difficult conversations around current events, brainstorming new initiatives or ways to advocate for different groups, or simply just getting to know so many people with distinct backgrounds and experiences. 
What advice would you give to someone who is starting their first day at Thoughtworks?
I would recommend to soak up and dive into anything and everything that you can during the onboarding period and before beginning your first project or client engagement. Thoughtworkers truly have a lot to offer and different experiences to learn from, so it is worth meeting and getting to know as many people around the company as you can! Take the time to think about your career goals, the type of projects you'd like to work on, and developing your Thoughtworks journey. The best part about Thoughtworks is that everyone values you as an individual and is supportive of your growth!