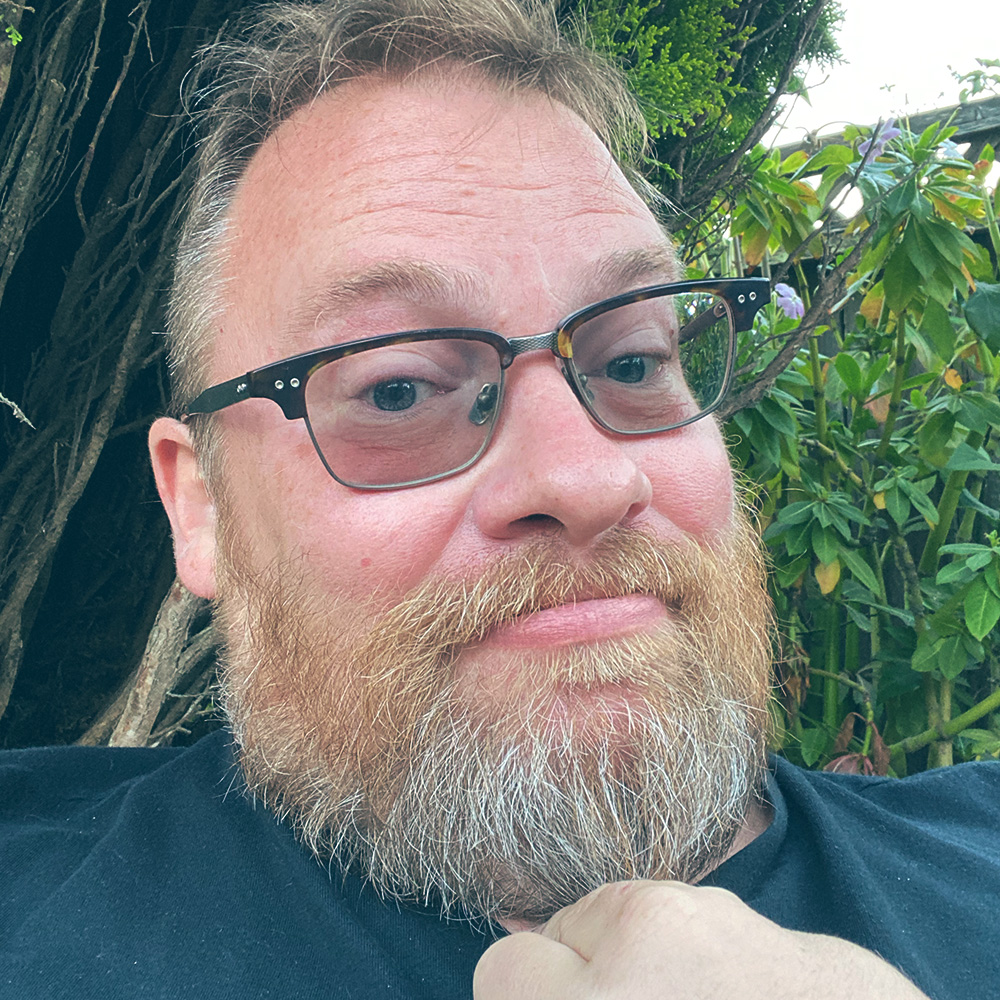 Name: Andrew Ferrell
Pronouns: He/Him
Role/Title: Senior Consultant, Infrastructure
Office Location: San Francisco

Home Location: Sacramento
Describe your First Year Experience in one or two words: Confidence building
I'd love to hear about your career journey. Can you talk about what led you here and your decision to join Thoughtworks?
The springboard for my career was getting hired on as a systems programmer for the Network Operations department at college institution in the early 1990's. The foundations of what would become today's Internet were still being put into place and the institution that I worked at was a hub of activity for many of these efforts. Under my boss's mentorship I learned to be a decent C systems and network programmer and discovered the world of UNIX Systems Administration. I learned everything I could about running UNIX based email hubs and co-authored one of the first UNIX based mail distribution list processors. 
After 6 years at the university, I moved on to a semiconductor company. There I learned the value of configuration management for large fleets of servers and workstations. Being the mid 1990's there were no platforms yet available to manage large compute installations, so we built our own. Though getting long in the tooth, the system is still managing some tens of thousands of Linux systems to this day. 
After 3 years I left that company to become Director of Network Engineering for a managed services startup. Unfortunately this occurred right as the bubble burst in the first dot com era, so after bouncing around for a couple years I returned and remained there for another 15 years. 
As a consummate generalist, my role changed frequently. The company was going through rapid expansion and I found myself traveling around the world leading engineering data center rollouts, engineering & IT due diligence efforts for mergers & acquisitions, managing domestic engineering support, and championing devops in a highly siloed environment. 
After leaving that company for a final time, I discovered that the cloud had supplanted many large, on-prem computer installations and my skillset was rapidly becoming dated. I trained myself to become proficient in the Google Cloud space and after becoming certified, I became an independent contractor. 
Following that, I was approached by Thoughtworks. I was rapidly tiring of working short term gigs and all the legwork needed in finding new clients, so Thoughtworks was an attractive option. Thoughtworks was specifically looking for someone with infrastructure skills, so that was a great match. The diversity of the interview team, the stated values of the company, the breadth of opportunities to learn and grow, and an interview process which was actually confidence building made accepting an offer to join Thoughtworks easy.  
Ok take me back to your first day at Thoughtworks. Your first week. Your first month. How has your onboarding and First Year Experience differed from previous onboarding at other companies?

Onboarding was a night & day experience compared to what I've experienced with other companies. The interview process was transparent and timely. Though no interview is going to be completely stress-free, Thoughtworks provided such a humane experience that I was actually looking forward to my technical interview. 
My first day I was again surprised at how well organized the onboarding was in comparison to other places I have worked – and I previously had conducted a fair number of onboarding sessions with previous employers. The First Year Experience self-guided Trello board was especially helpful for finding useful tidbits of information and scheduling required training.
By the end of my first week I had connected with a number of people in my cohort and was cordially welcomed by my First Year Experience Mentor. Everyone I met was friendly, approachable, and went out of their way to be helpful. Any worries about being alone and having to fend for myself while orienting to my new position evaporated. I felt like I was months ahead of where I would be at any other company.
By the end of the first month, I was starting on my first Account. The account leadership for the engagement were again friendly, transparent, and approachable and have remained so throughout my tenure on the account. I was productive within my first week on the account and was blessed to be working with an outstanding team.
Nine months later, my "honeymoon" period is still going on. That's never happened anywhere else. Perhaps Thoughtworks should productize their interview and onboarding methodology.
What has been your favorite part of your Thoughtworks career to date? Any milestones? "Ah-ha" moments? 
Discovering that 90% of the authors of the books on my self-education journey are current or former Thoughtworkers and they're all very approachable.
What advice would you give to someone who is starting their first day at Thoughtworks?
Connect with people in your cohort. Jump into the many chat conversations. Speak up in those onboarding meetings and trainings even if you're just making a quip. Take advantage of all the training opportunities and your personal development budget!
Anything else that you wanted to add?
Today, I can declare that working for Thoughtworks is the best job I have ever had. I believe I have learned more in the past 9 months than I have over the past 9 years outside of Thoughtworks. I'd be happy to retire here.