1. Intro: The struggle to navigate a perfect storm

New economic and geopolitical headwinds are pressuring businesses to rethink a lot of things – including their tech strategies. As organizations seek to reduce risk, and costs, in a period of heightened volatility, digital transformation plans and innovation investments will be subject to more scrutiny. In this issue of Perspectives, Thoughtworks experts explain how business leaders can reprioritize their development portfolios and enhance engineering effectiveness to maintain a competitive edge and generate value, while minimizing waste and keeping spending in check.  
Pace of change, lack of talent rank as biggest challenges for IT decision-makers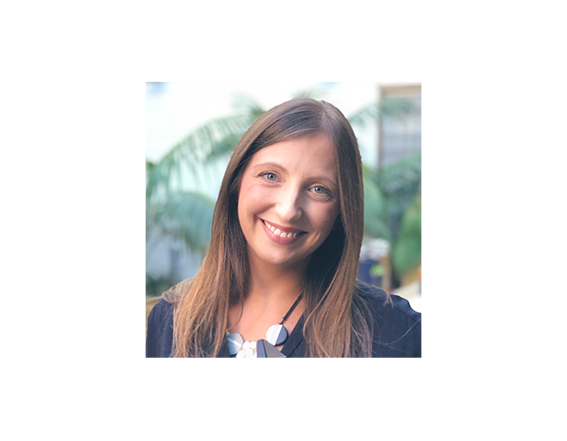 "Ruthless prioritization, refocusing the resources that you have onto the most valuable things, can help ensure you get top line benefits with the same costs you have currently."
Rachel Laycock
Global Managing Director of Enterprise Modernization, Platforms, and Cloud, Thoughtworks
2. Putting the development portfolio under scrutiny
Rapidly evolving conditions call for organizations to review the variables and assumptions that informed their strategies, and take decisive steps to pivot if these plans are no longer viable. A challenging environment mandates a renewed focus on products, services and projects that generate predictable revenue streams and reduce exposure to risks, as well as those that differentiate the organization from peers. Accurately assessing value and taking an iterative approach to innovation and development are even more important now that resources are under strain – but most enterprises have more untapped capacity and capabilities than they may realize.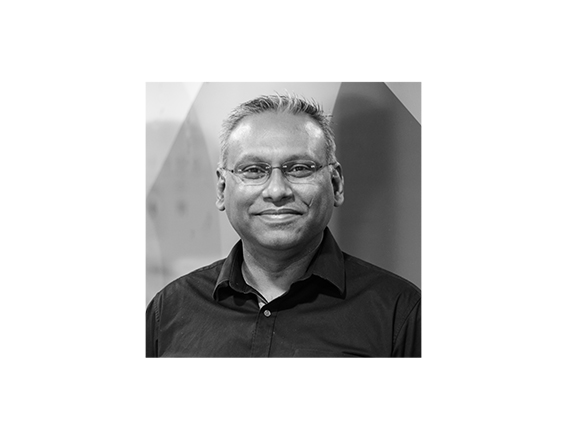 "In a recessionary market where the pie is not growing, you must be able to take market share from the competition, and you can only do that with highly differentiated, high-quality products and services."
Sagar Paul
Director of Client Services and Strategy, Thoughtworks
3. A toolkit for effective engineering teams 
A seamlessly structured and efficient engineering organization enables businesses to control costs without starving software innovation of resources. Employing quantitative metrics to reduce friction and align engineering success and business outcomes, coupled with qualitative steps to empower engineers, are key elements of exceptional performance. The right frameworks can give developers room to experiment and collaborate, while keeping guardrails in place to ensure their output contributes to the organization's overarching strategy.
Tracking delivery excellence metrics to identify areas for improvement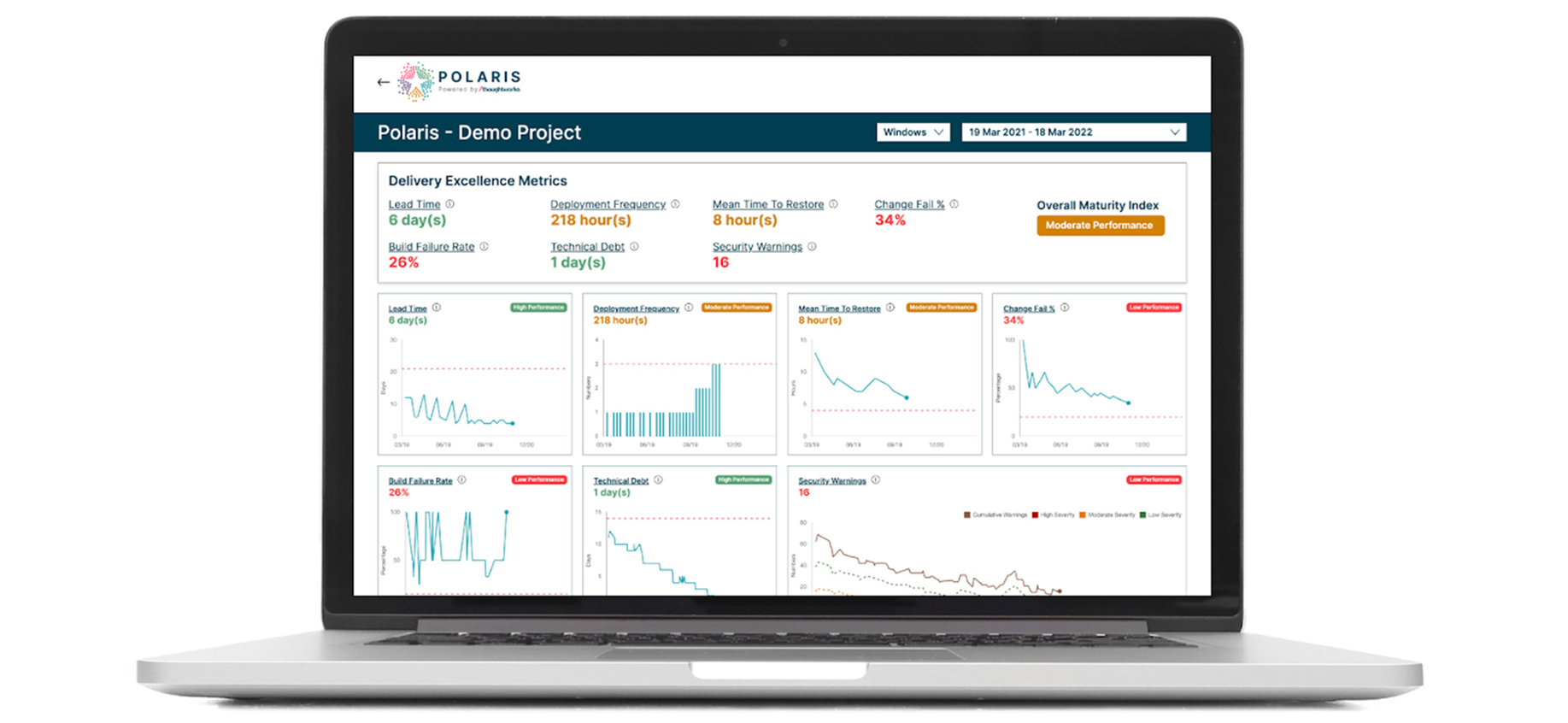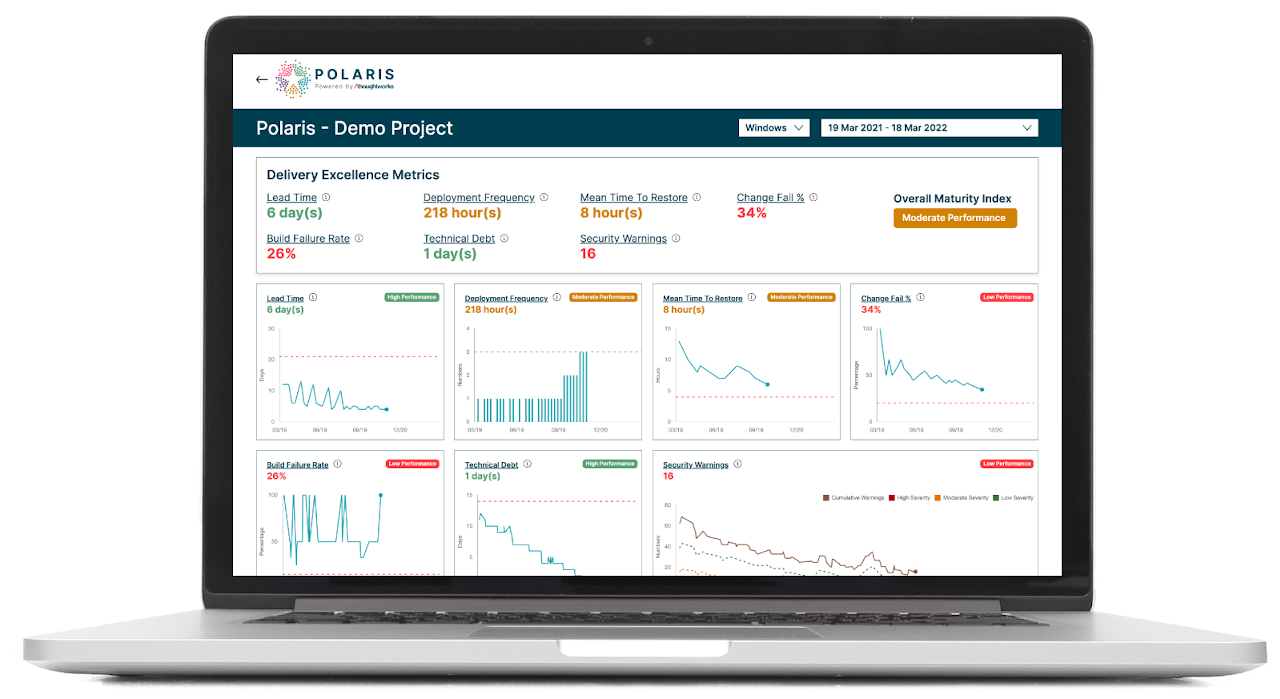 4. Achieving, and maintaining, organizational-engineering team alignment
To truly make the most of the enterprise's resources, tools and process improvements, teams need to be supported by a workplace culture that encourages people to learn new skills and achieve their full potential. Regardless of the solutions organizations adopt, the human aspect of change management is the decisive factor in ensuring that teams evolve, and being transparent about the rationale behind decisions – especially the tough calls – is critical to maintaining developer morale in a difficult environment.
Four key elements for successful and sustainable organizational change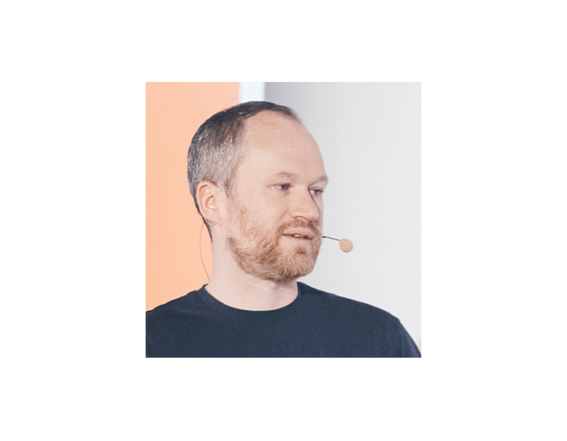 "If an engineering or product team doesn't understand why something is being cut or changed, it's very hard for them to empathize and adjust their ways of working."  
Tim Cochran
Technical Director, Thoughtworks
5. Making the best of a crisis 
Spending in a downturn can seem reckless, but continued investment in the initiatives that demonstrate value has been proven to put organizations ahead of their competitors when recovery periods take hold. Uncertain times should be viewed as an opportunity to build the adaptive capability and resilience that enables enterprises to navigate challenges and institute changes with confidence, regardless of what comes next.
Continued investments during a downturn boost organizations' post-crisis performance
Normalized market capitalization, index (Q1 2007 = 100)


Perspectives delivered to your inbox
Timely business and industry insights for digital leaders.
The Perspectives subscription brings you our experts' best podcasts, articles, videos and events to expand upon our popular Perspectives publication.