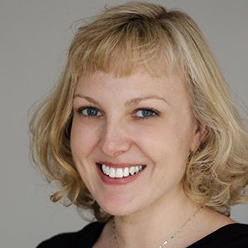 Lindy Stephens
Global Director of People operations
Lindy is Global Director of People Operations for Thoughtworks. She is responsible for strategic people planning and overseeing the support functions for Thoughtworks staff around the world. 
Lindy joined Thoughtworks in 2007, initially as a Project Manager and Client Principal. She subsequently took on the role of Head of Professional Services for Australia and for Thoughtworks globally, with responsibility for strategic people planning. Prior to her current role, she spent 18 months as Managing Director for Thoughtworks' Australian business and six months leading the Global Social Impact Program. 
Lindy has a background in software delivery, and spent over ten years as a Project Manager for large and complex software projects, primarily in the finance sector.
Lindy is passionate about the ability of great software to change the world, and creating a diverse culture within the IT industry to enable that. Her particular focus is in making technology a career of choice for young women.