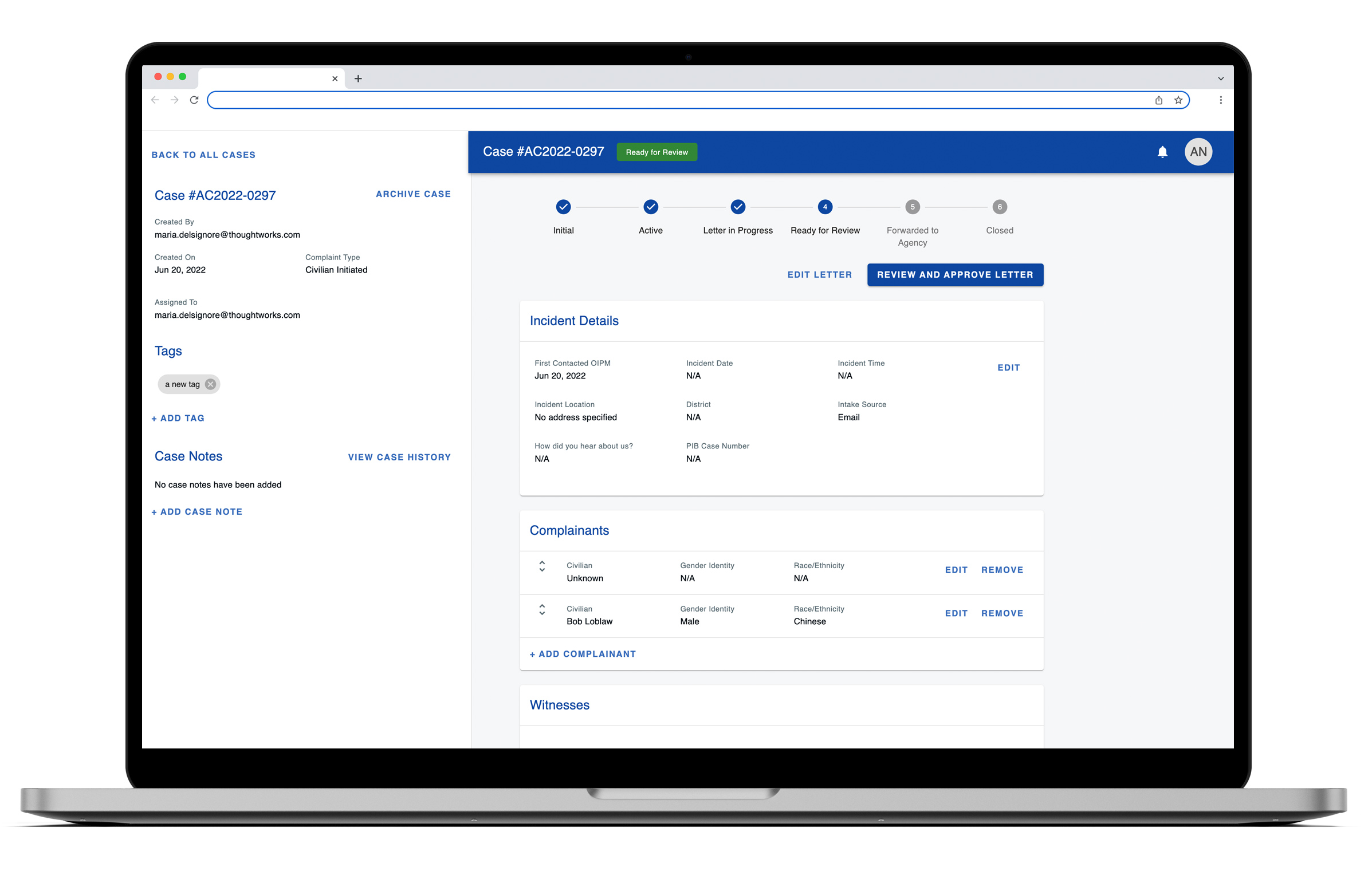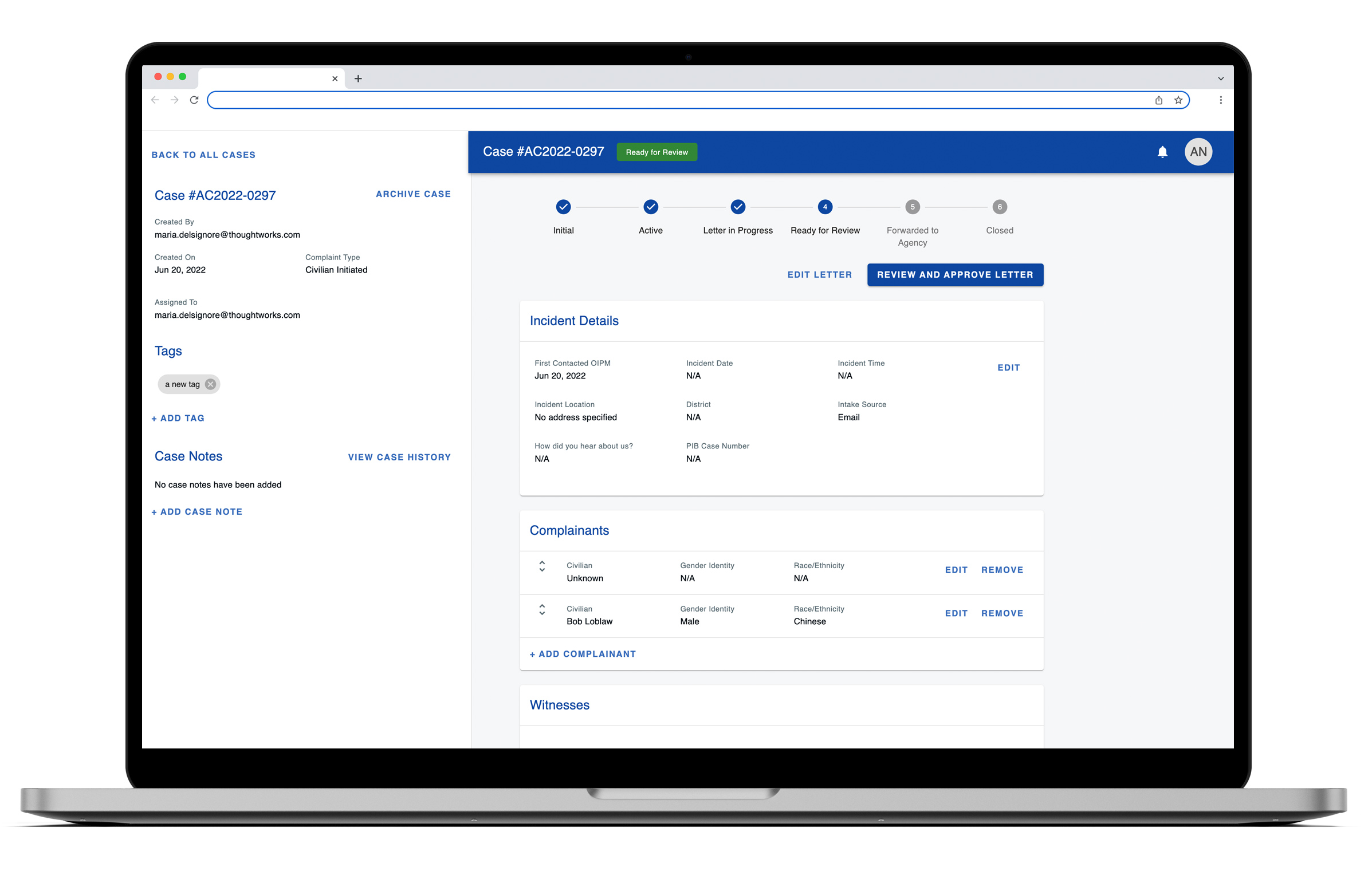 Creating change case by case
Police misconduct can cause significant harm to communities across the world. If accountability is key to prevention, then civilian oversight of police is critical to accountability. Civilian oversight agencies and boards work with both complainants and police departments to investigate allegations of misconduct and other critical incidents. In response to the imbalance of resources between civilian oversight agencies and police departments, Thoughtworks and Public Data Works collaborated with the Office of the Independent Police Monitor in New Orleans to build Complaint Manager, an open-source tool to gather and analyze reported misconduct data.

Complaint Manager helps to efficiently intake complaints and coordinate with police investigators while automatically generating a public-facing data dashboard. With greater data and technology capabilities, these organizations can work with local police departments toward the common goals of public safety and police accountability.

Complaint Manager works to improve the complaint intake process, generates workflow efficiency, helps discover relevant trends and patterns for recommending both policy and practice adjustments and creates a public dashboard of the data for transparency.
The system New Orleans trusts


The New Orleans Office of the Independent Police Monitor (NOIPM) currently uses Complaint Manager with demonstrable improvements to their workflow, data management capacity, consistency, ability to draw insights from their data and ability to make evidence-based arguments to advocate for policy change and justice. Complaint Manager has wholly transformed the workflow and influence the NOIPM has on the City of New Orleans.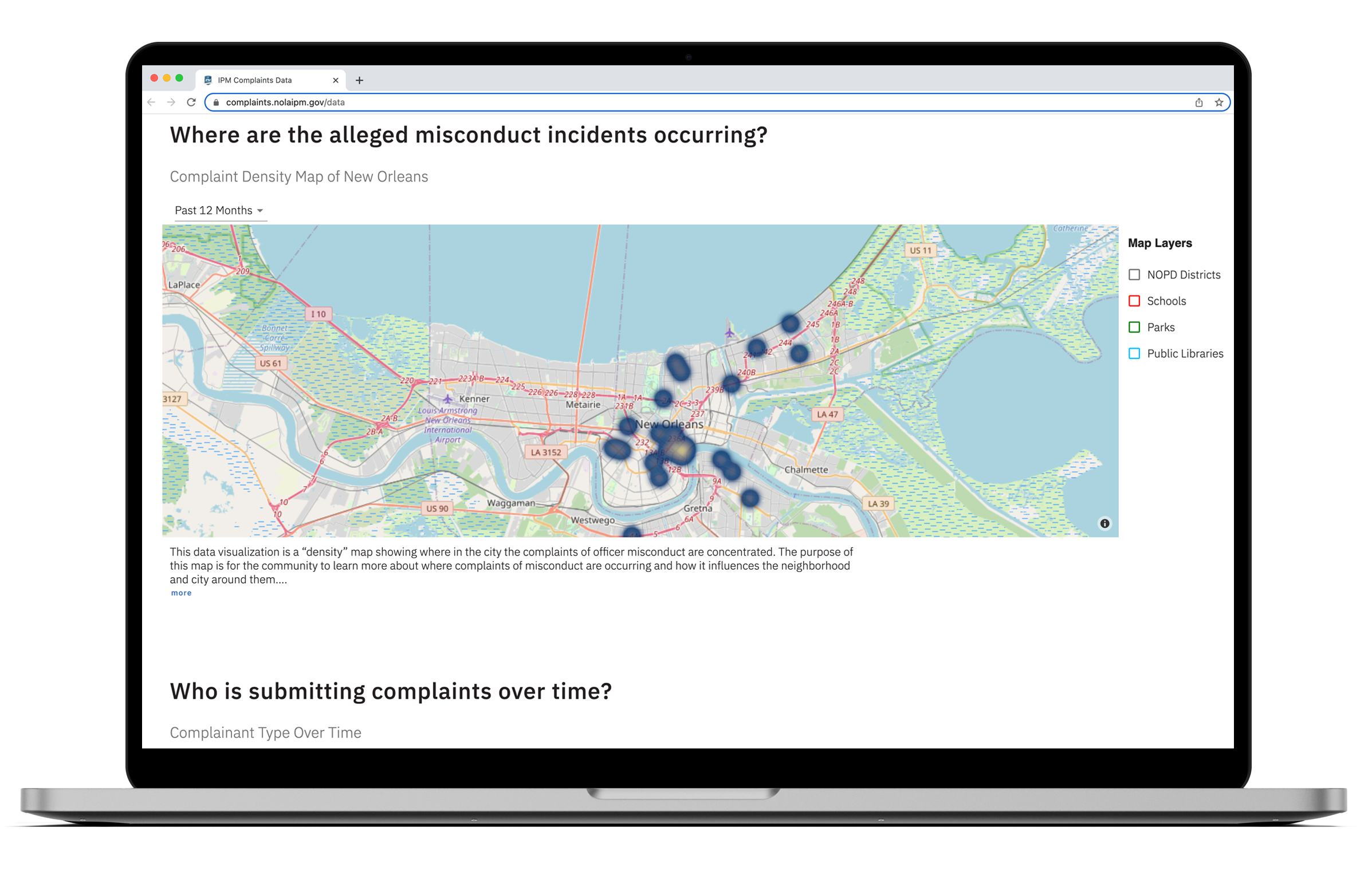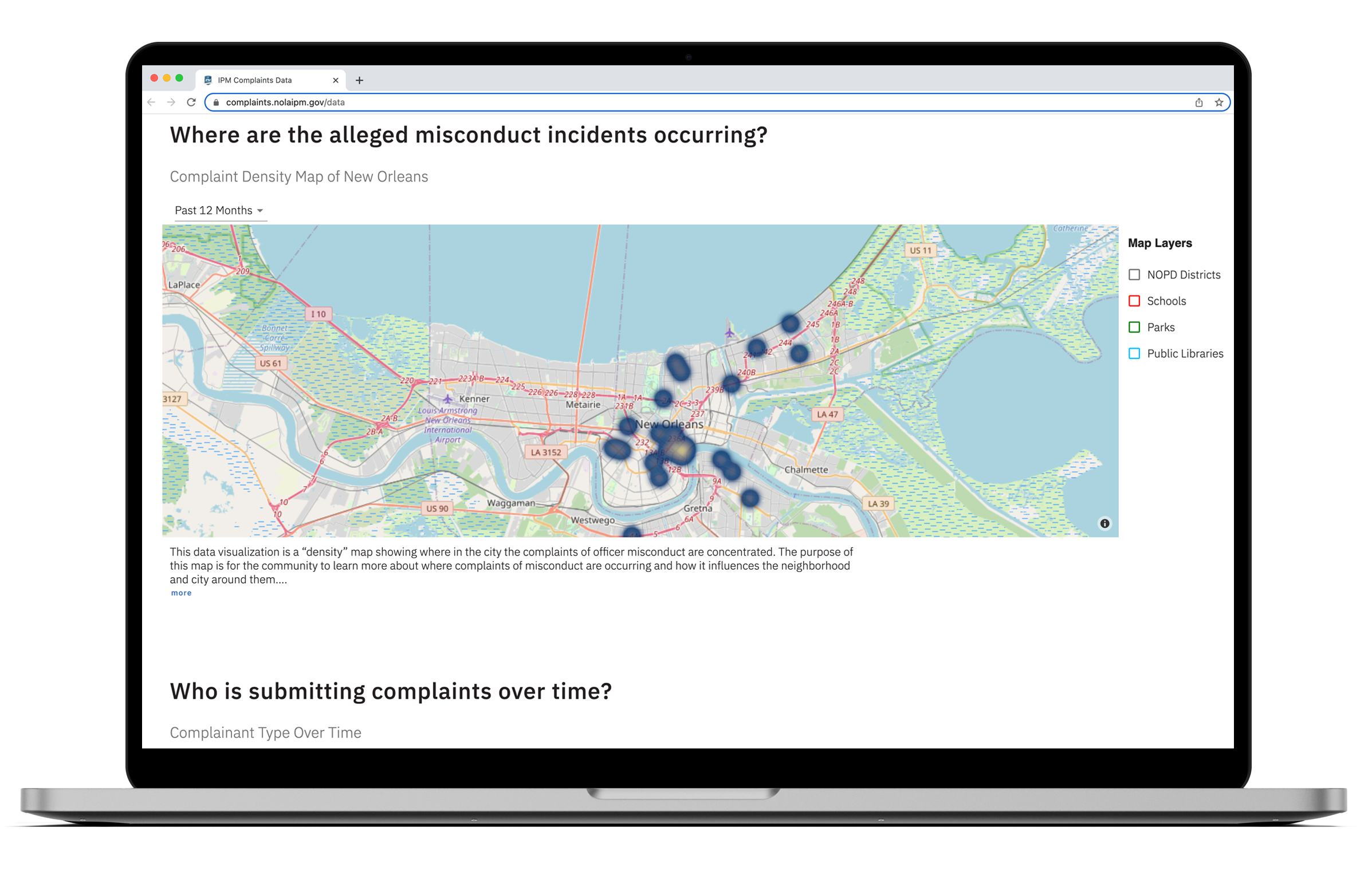 Before this, we were reliant on separate Word documents for each complaint and the tacit knowledge needed by our employees to keep quality and consistency. With this product, every case is consistent and comprehensive thanks to the tool guiding the user through the process.
Capability equals accountability
The design of Complaint Manager gives police oversight organizations meaningful insights through a simple system. Here are just a few benefits of this tool:
Consistency and ensured confidentiality of complainants 

Improved efficiency for intake and data management per case 

Evidence-based trends and pattern identification

Accessible public dashboards for citizen transparency 

Reduced time in creating quarterly and annual reports 

Complaint pattern and trend analysis initiates faster feedback loops 

Capability to add commentary and notes per case, enabling team collaboration and reducing the number of files and documents 
While Complaint Manager is an open-source tool, it may require customization for your specific jurisdiction based on your organization's needs. Thoughtworks and Public Data Works are ready to help navigate your implementation of Complaint Manager in a compliant manner. We can also help configure Complaint Manager to fit your office's specific workflow.
Contact us today if you're ready to learn more about Complaint Manager.