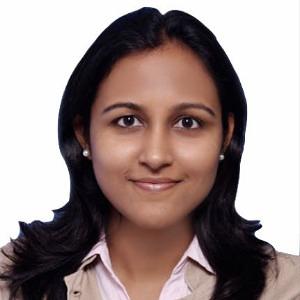 Shraddha Surana
Lead Data Scientist
A Thoughtworker for about 8 years, Shraddha has extensive experience in leading software development and data science teams.
Having dabbled in multiple domains, she considers herself a domain agnostic or a multi-domain data scientist. She has worked on projects involving price optimization, predicting customer churn, text analytics, route optimization and chat bots across use cases.
She is currently leading the AI/ML space for the Thoughtworks Engineering For Research (E4R) initiative, and is using Machine Learning for scientific discoveries in astrophysics, life sciences and drug discovery.
As a community lead, Shraddha hopes to continue leveraging established Thoughtworks best practices from software development in data, and bridge the gap between data and various roles. 
Shraddha is an experienced international conference speaker and has published papers in journals and at conferences. She believes in the benefits of mentoring and has mentored industry folks, academicians and students from various countries.