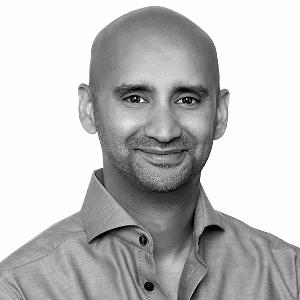 Amit Kaul
Vice President of Technology
With over two decades of experience in delivering enterprise-scale custom technology solutions for Fortune 1000 clients, Amit currently leads Thoughtworks Emerging Technology practice based out of San Francisco. From the heart of Silicon Valley, Amit and his team are responsible for bringing next generation technology to Thoughtworks' most strategic clients and partners. They are currently focused on digital platform building in the enterprise and modern interaction technology.
Over the past ten years, Amit has played various leadership roles at Thoughtworks, including building and leading Thoughtworks' business units in Brazil and the West coast of North America, as a Managing Director with the firm. 
Amit has a B.S. in Computer Science from the University of Toronto in Canada.