I am a feminist.
I have always been a feminist.
But I'm not sure I always fully understood feminism.
I happen to accidentally be surrounded by men most of my time. I don't think there is any particular reason, I just usually get along better with the boys in my circles because we have similar interests and I feel safe among them. But I do think that this fact is actually a reason for my late understanding about feminism.
I remember myself back in my first year of university saying that it was 'sad that women need a women's day, because that means there is no equality between men and women'. Today, I go on strike and march proudly every March 8 because there is no such equality. Not everywhere at least. And this transformation has not been natural, but the result of a process influenced by the women around me.
In that context, I always had an idea of women being as capable as men for anything, and I preached my beliefs with my actions. I never felt less than any male around me. I never doubted how valuable I was professionally compared to my male colleagues. I would get into arguments when I thought I was being treated with sexist manners or being disrespected for my female condition. I defended myself from the sexist behavior against me when it happened.
I was a fighting woman, I was so sure of that.
But, what or who was I fighting for? 
Women? 
 I think I was just fighting for myself alone.
And I was fighting alone too.
I wasn't aware of sorority yet. 
I hadn't felt sorority yet either.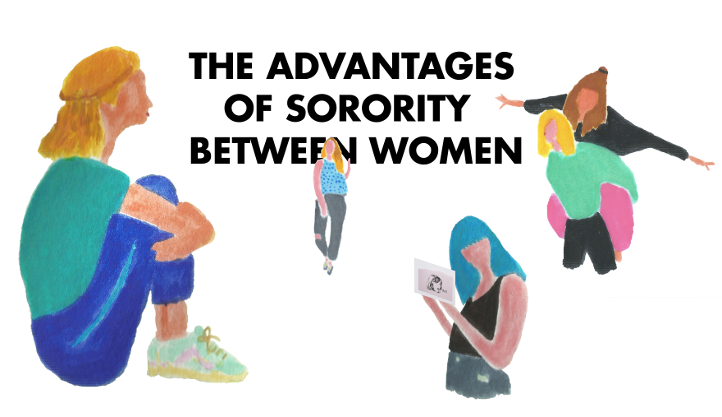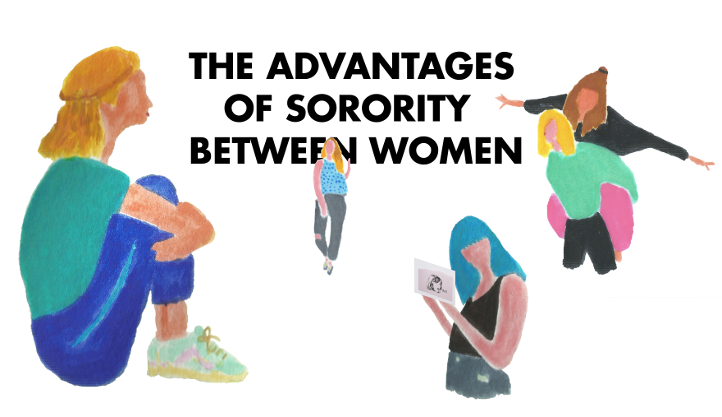 In addition to my male companions, my female relationships have turned out to be difficult as a stigma of my life, especially when I was younger. It wasn't until my mid-twenties, because of the people and the conversations around me, that I experienced awareness of sorority. I first watched it, from the outside, but then I experienced it. From me and towards me. I gradually changed my perception an I realized Icould fight my own fights because of the women who fought for me and the rest of women who fought before us. I opnened my eyes to the fact that I must fight for the women who can't.
These two facts, beautifully simple: sorority and fighting for the women who can't and the women who are to come, were the inflection point of my relationship with feminism, and I feel infinitely grateful to the women who carried me out along that road.
Of course I learnt many other things, and I focused my life and my behavior to embrace and preach my new beliefs, but I find both these lessons the most important pillars of my current self.
Also, I don't think my learning about feminism is anywhere near the end. On the contrary, I feel like it is a constant learning path of life, where now I find myself open to being influenced by the women around me, and influence them too with my experiences and knowledge.
I've met a lot of strong women since then. 
I have influenced and been influenced by the women around me. 
I have walked beside them in difficult times. 
They have walked beside me in difficult times.
I believe that people can be good or mean regardless of their gender. 
I don't love all women, as I don't love all men. 
I think men and women need to fight together on this. 
We need to open our eyes and learn that nothing is without consequence. 
I will stand for and I will fight for any woman who is a victim, regardless of any relationship between her and me. 
I will fight for her even if we hate each other, because feminist sisterhood is beyond personal bounds or friendship.
It's about us, women, as a collective.
I will point to the woman defending a man who hurt women too. But I will also know that the best way to fight that blindness starts in education, in bringing the knowledge of sorority to our kids, our girls, our women.

I have learned many things from women… but the most important for me is this: we must keep fighting against Patriarchy, and we must fight together. Because we are stronger when we are together.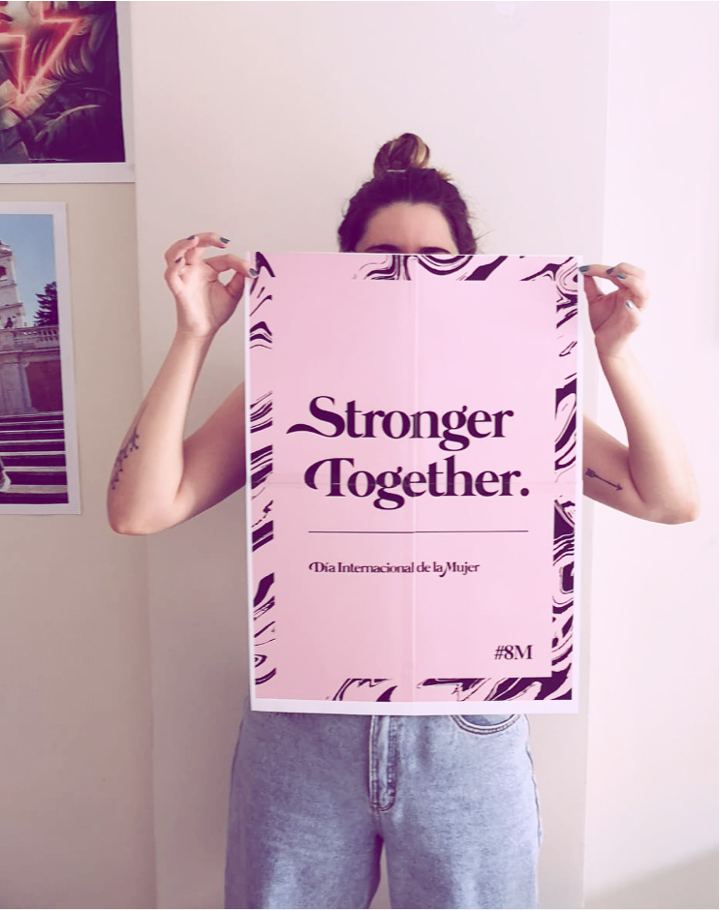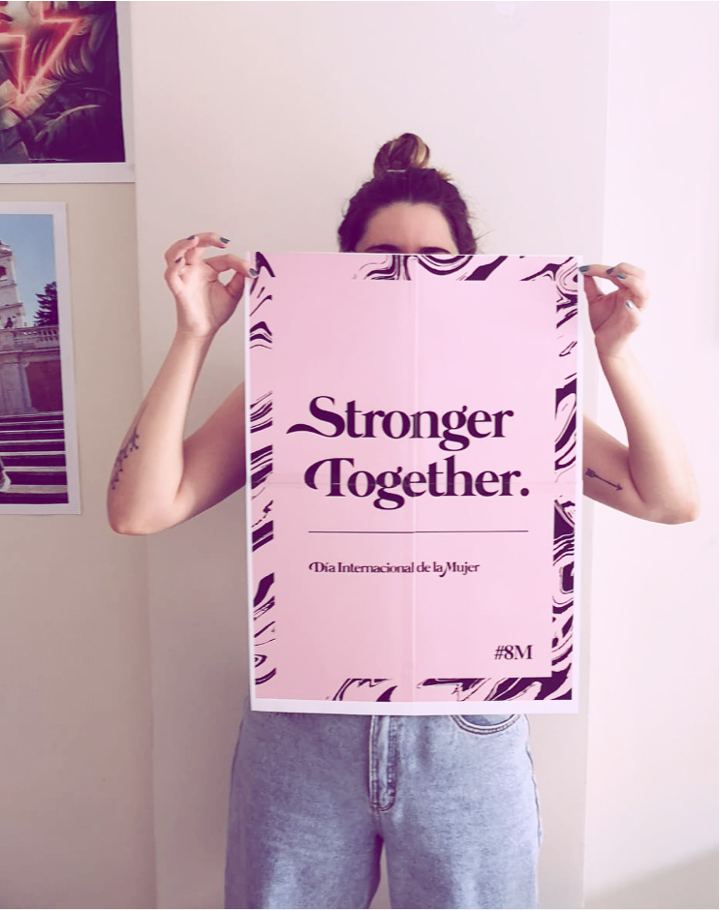 Disclaimer: The statements and opinions expressed in this article are those of the author(s) and do not necessarily reflect the positions of Thoughtworks.