Are you an aspiring technologist from the LGBTQ+ community?
Here's your chance to work in a safe, inclusive and technically ambitious environment.
Interning with Pride (IWP) is a Thoughtworks certified technical training and internship program designed for recently graduated technologists like you - who are from the LGBTQ+ community.
This program will help you sharpen your programming skills around object-oriented programming practices and expose you to agile practices and the latest trends in technology. It will also provide you with hands-on industry experience and mentorship under some of the industry's best technologists.
The second batch of Thoughtworks IWP is designed for developers. It will start with 2 months of classroom training, followed by 2 months of internship. If selected, post this training, you will be offered a position with us, at Thoughtworks.
The first batch of Interning With Pride program saw 4 interns successfully complete their internship out of Thoughtworks' Hyderabad office in October 2018. Today, they are all full-time Thoughtworks employees.
Due to COVID-19 and in accordance with health and safety guidelines, this batch of Interning With Pride will be a virtual edition. And, will be hosted by our Bangalore, Gurgaon, Hyderabad and Chennai offices. 
Program details at a glance:
Program Duration: 4 months (15th June - 14 October 2021)
Timings: Mon-Fri, 9.30 AM to 5:30 PM
Mode: Predominantly remote virtual (online) sessions. In-person sessions could take place if the social conditions permit. A stipend and laptop will be provided to you for the duration of the IWP program.
Eligibility criteria 
Candidate must identify themselves as part of the LGBTQ+ community
Candidate should have -
An Engineering / Diploma in Engineering / Bachelor's Degree and should have graduated in 2019 or later.
Familiarity with at least one programming language (E.g. C, C++, JAVA, C#).
Good problem solving and logical thinking skills.
A basic understanding of data structures, object-oriented concepts and databases.
A proactive, self-learner personality with a passion for technology.
Last date to register: 10th April 2021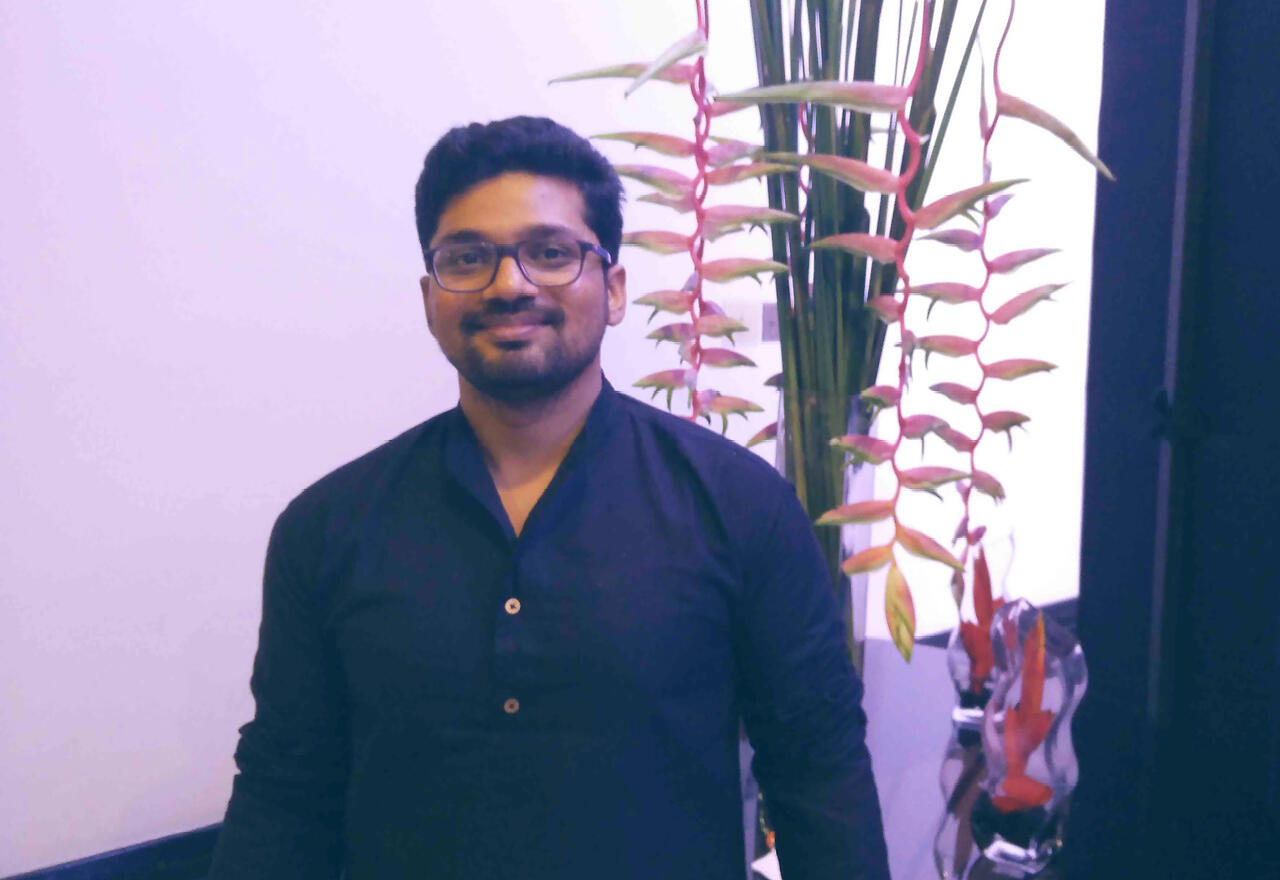 "Being inclusive is a never-ending journey - the more we explore this concept, the more we realize our own unconscious bias. The Interning with Pride program not only provided an opportunity for the interns to be their own self and excel at the workplace, but also helped me become a more inclusive person by challenging my own blind spots. I believe it was the same with a lot of people who interacted with the interns during their internship."
Srujan Kumar Bojjam - Interning With Pride 2018, Program Anchor 
Frequently Asked Questions


Refer to this section for further details on the IWP program, Thoughtworks India's LGBTQ+ initiatives and policies. 
Q) I am not yet open to the public about my identity. I'm apprehensive about applying. What should I do?
A) We understand and empathize with the challenges faced by the LGBTQ+ community. At Thoughtworks, we respect your choice to remain discreet and promise to be accommodative.
Q) Who will be aware of my identity?
A) Working with a large group of technologists in the office, and as a part of an exclusive internship program means Thoughtworkers will be aware of your identity. This is also why we will be running sensitization and awareness sessions for our employees, before we kick off this internship program.
Q) Should I register for the Interning With Pride program?
A) Yes. Your registration helps us keep track of your application and makes it easy to communicate with you.
Q) I have registered but have not received a confirmation email yet. Should I be worried?
A) No. Our team is probably reviewing your application. You will hear from them within 1 or 2 days of your registration.
Q) How is the internship structured?
A) The internship program is four months long. The first and second months will be spent in classroom training. The third and fourth month will be spent working on live projects. More details of the program will be shared once candidates are on-boarded. 
Q) Can you tell me more about the internship program?
A) The program hinges on interactive mentorship and classroom sessions. Each intern will be assigned a mentor (from Thoughtworks) to help track their progress and address any other concerns during this period. Thoughtworkers will also double up as trainers for your classroom sessions. 
Q) I have some questions regarding the program, who do I contact at Thoughtworks?
A) We encourage you to write to interning-with-pride@thoughtworks.com if you hit any roadblocks.
Q) How should I prepare for the internship interview?
A) We expect you to be proficient in at least one programming language and good at the fundamentals of Computer Science. It's a good idea to brush up on them before appearing for the interview.
Q) What happens after I complete the internship program?
A) On completion of the program, selected candidates are offered employment at their preferred Thoughtworks office that's hosting the program. You are also free to apply to any other tech organizations to continue your career journey. 
Q) Why should we need your preferred choice of host office?
A) This year the Interning with Pride program is being hosted by our Bangalore, Gurgaon, Hyderabad and Chennai offices. After the completion of your internship (could be virtual or in-office, depending on the COVID situation) and selection of your candidature, you will be offered a full-time offer in the host office of your choice, as captured in the registration form.
Q) What are the LGBTQ+ inclusive policies in place at Thoughtworks India?
A) We create trust through progressive and evolving policies. Our objective is to ensure inclusivity across all our functions from people, hiring, work culture, leadership development and more. Some of our policies including Gender-neutral anti-sexual harassment policy, Same-sex partner medical insurance coverage, Gender Affirmation and Transition at workplace policy.
Q) What are the LGBTQ+ inclusion efforts and initiatives in Thoughtworks India? 
A) Some of our LGBTQ+ inclusion initiatives include:
MITRA Collective - is the Thoughtworks India council to ensure a safe & inclusive workspace for LGBTQ+ community. The affinity group with members from the community and its allies drive the LGBTQ+ Inclusion agenda.
Prajña: At Thoughtworks as part of our DEI and Social Change efforts supported PeriFerry an organization that works for the empowerment of trans people launch Prajñā, a volunteer-based mentoring program where professionals from various streams mentor people from the Transgender Community to support them in their journey in seeking their preferred career choices.
We conduct LGBTQ+ sensitization sessions, on an ongoing basis, at Thoughtworks. 
Q) Can you share some Inclusivity stories from Thoughtworks?
A) At Thoughtworks, we are passionate about equality for all. Read through the stories of Aditya Batavia, Nayana Udupi, Tina Vinod and Anirban Ghosh.