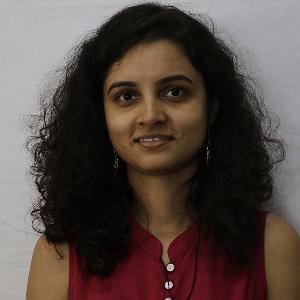 Karishma Sharma
Quality Analyst
Karishma sees herself as a technologist who ardently advocates for and  practices a high quality software delivery with a keen focus on performance as well as security testing.  She is drawn to opportunities where teams build automation frameworks with Ruby, ES6, Java, Python and, watir-webdriver, watir, selenium-webdriver and Cucumber across different assignments and varied domains.

She prides herself on battling new challenges and spends a lot of time in proactive 'self study'. She loves being a part of creative, energized and focused teams.
Karishma's favorite thing about being a Thoughtworker is the acceptance and encouragement to be curious and open minded not just about technology but also about personal perspectives regarding the society and world we live in.