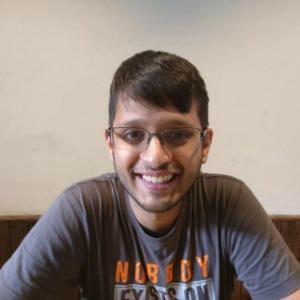 Sharath Satish
Market Technology Director, North America - India for Thoughtworks India
Sharath has spent his entire career focused on the design and delivery of software products. This has gained him significant experience in the areas of large-scale distributed systems, digital product development and modernizing legacy systems. His areas of expertise include technology strategy, alignment to business outcomes and legacy modernization (including Cloud Strategy & Migration). He has helped craft Thoughtworks industry and market focused value propositions around Legacy Modernization.
Over the last six years with Thoughtworks his primary focus has been helping enterprises remove friction in order to unlock hidden value and navigate their legacy technology estate, especially during their Digital transformation. The resulting work has involved refactoring large legacy systems incrementally into digital platforms or building them from scratch. He has worked with customers across various industries including Retail, Travel, Logistics and Healthcare. In terms of geographies, Sharath has worked with enterprises & startups across North America, UK, India and SouthEast Asia.
As a trusted advisor to client business and technology executives, Sharath helps organizations architect solutions to business challenges, align IT strategy to business goals and detail out digital transformation roadmaps. He has also led multiple global teams in assessing existing systems and implementing recommendations to stabilize, modernize or reimagine digital products & experiences.
Prior to joining Thoughtworks, Sharath spent a year at MiQ, a digital marketing company, building products that supported clients and internal traders to manage their advertising campaigns better. He was instrumental in crafting their early technology strategy. Before that, he worked for ZS, for over 5 years, in their Software Development group building decision support systems to optimize field sales structure and targeting, using data science.
Outside of work, Sharath loves learning about new places and cultures. He combines his love for travel with a passion for photography. He is developing his writing style, so he can write about technology and travel. His guilty pleasures are food and books, enjoyed with a side of music.
Education:
Sharath acquired his Bachelor of Technology in Information Technology from National Institute of Technology Karnataka, Surathkal.
Areas of Expertise:
Legacy Modernization, Microservices, Event driven architectures, Infrastructure as code, Domain Driven Design, Cloud Migration, Technology Strategy, Lightweight Architecture Governance, Distributed Software Delivery