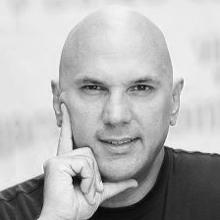 Neville "Roy" Singham
Founder - Thoughtworks, Inc.
With more than 20 years of technology and executive management experience, Roy is a globally renowned information technology thought leader. He has authored technology-related columns in various industry publications, and is a frequent speaker at technology conferences worldwide.
Roy has provided management services to clients in the insurance, mortgage, energy, leasing, retail and software development industries. He has also directed multi-million dollar projects at clients including Caterpillar Financial Services, Dixons Group, Progressive Insurance and Transamerica. Roy's management style combines comprehensive study of emerging technologies, the ability to build highly motivated teams, strong personal determination and innovative flair.