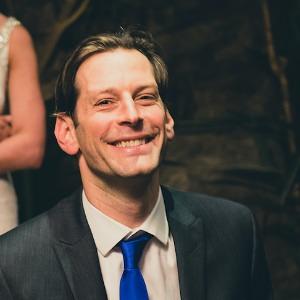 Joaquin Blaya, PhD
Head of strategic partnerships
Joaquin heads Strategic Partnerships in the Global Health Division of Thoughtworks, focusing on Bahmni, a hospital information system based on the open source tools OpenMRS, OpenERP, and OpenELIS.
He founded and was CEO of an automated chronic disease management company in Chile whose technology was shown to decrease HbA1c in diabetic patients by 1.3 points. Previously, he worked with the non-profit Partners In Health (PIH) and the Peruvian Ministry of Health in implementing mobile and web based laboratory systems and showing that they could significantly reduce errors, communication delays, as well as having a clinical impact in having patients stop transmitting drug-resistant tuberculosis 20% earlier.
Joaquin is currently a Research Fellow at Harvard Medical School, moderator of the Health IT community of practice at GHDonline.org, and on the Board of Directors of OpenMRS, an open source Electronic Medical Record platform. He did his undergraduate at the University of Miami, received his Master's from MIT in rehabilitation and robotics, and his Ph.D. from the Harvard-MIT Division of Health Sciences & Technology (HST).