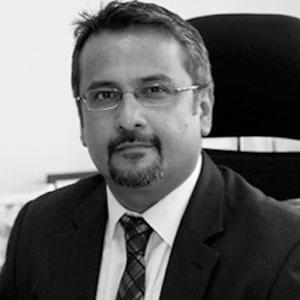 Hari Marar
President - Airport Operations, Bangalore International Airport Limited (BIAL)
Hari is responsible for the safe and efficient operations of the airport and related facilities, the Engineering and Maintenance activities at the airport and for driving the commercial activities of the airport.
Prior to taking the responsibility of President – Airport Operations in 2011, Hari held the position of Director Operations and was responsible for the operations of the airport. He also held the position of Head – Daily Operations for a period of three years after joining BIAL in September 2006. He was part of the core leadership team that successfully licensed and operationalized a Greenfield Airport project at Bangalore.
In this role, he defined the Operational concept of the Greenfield airport and introduced & implemented several modern, state of the art airport management systems, for the first time in India. He also conceived and built up an Airport Operations organization so as to ensure complete operational readiness. In a short span of period of over 7 years since operationalization, led the team and guided it into a high performance unit that has won over 30 awards.