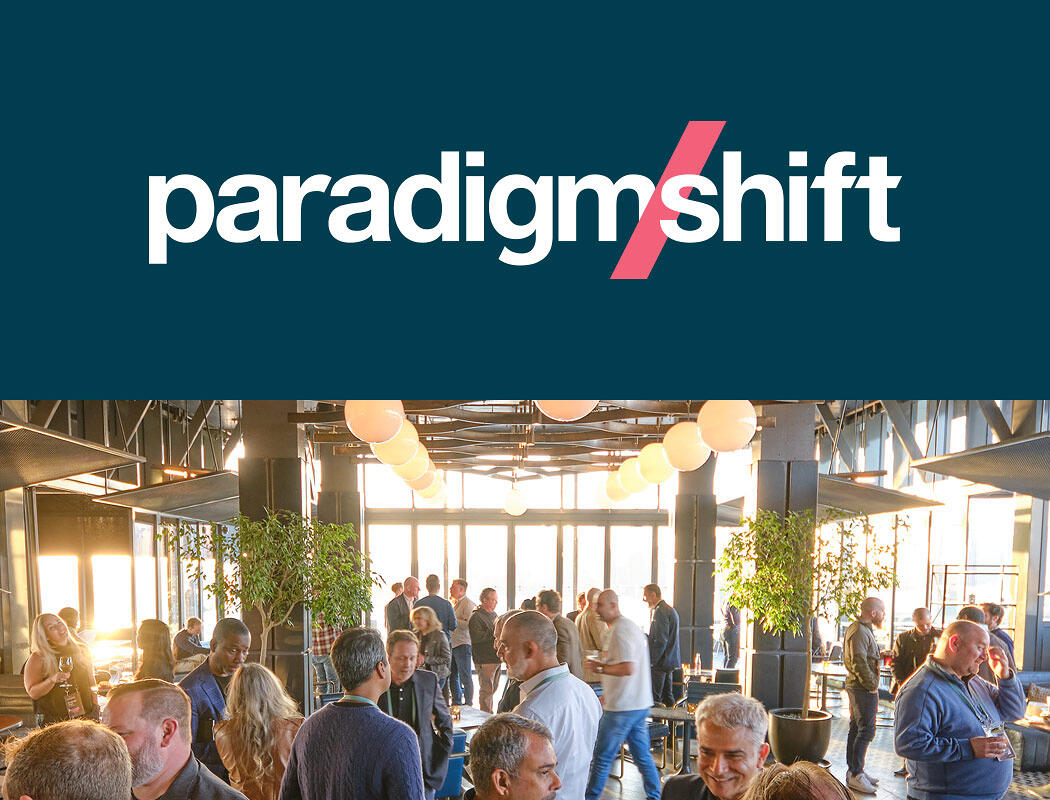 ParadigmShift 2022: The power of togetherness
After two years of virtual interactions and Zoom meetings, it seemed fitting that the focus for ParadigmShift 2022 was about the power of coming together. And not just physically. Over the course of two days, a range of industry-defining speakers shared their insights into what it means to blend technologies, talent, capabilities and products, so that the whole is greater than the sum of its parts. 
It became clear that bringing these elements together in an intentional way would enable the delivery of a more powerful business strategy; one that delights customers and employees alike. But it was also apparent that this would be no easy feat. Issues of global scale, building responsible technology solutions and leading in a constantly shifting technology landscape make it challenging to achieve the outcomes that many organizations strive for. Done right, however, the impact of this collaborative approach can be far-reaching, from organization, to society and beyond.
When technology meets humanity
As The Atlantic CEO, Nicholas Thompson, emphasized in his opening remarks, technology and science are coming together to solve real world problems, across all life stages - from the cradle to the grave; but this also creates wider ethical implications and considerations. Power is shifting to the people, rather than governments and institutions, but only to the people who understand the technology, and have the resources available to access it. It is our responsibility then, as technologists, digital leaders and custodians of these solutions, to ensure technologies are used to address inequality, rather than widening the digital divide.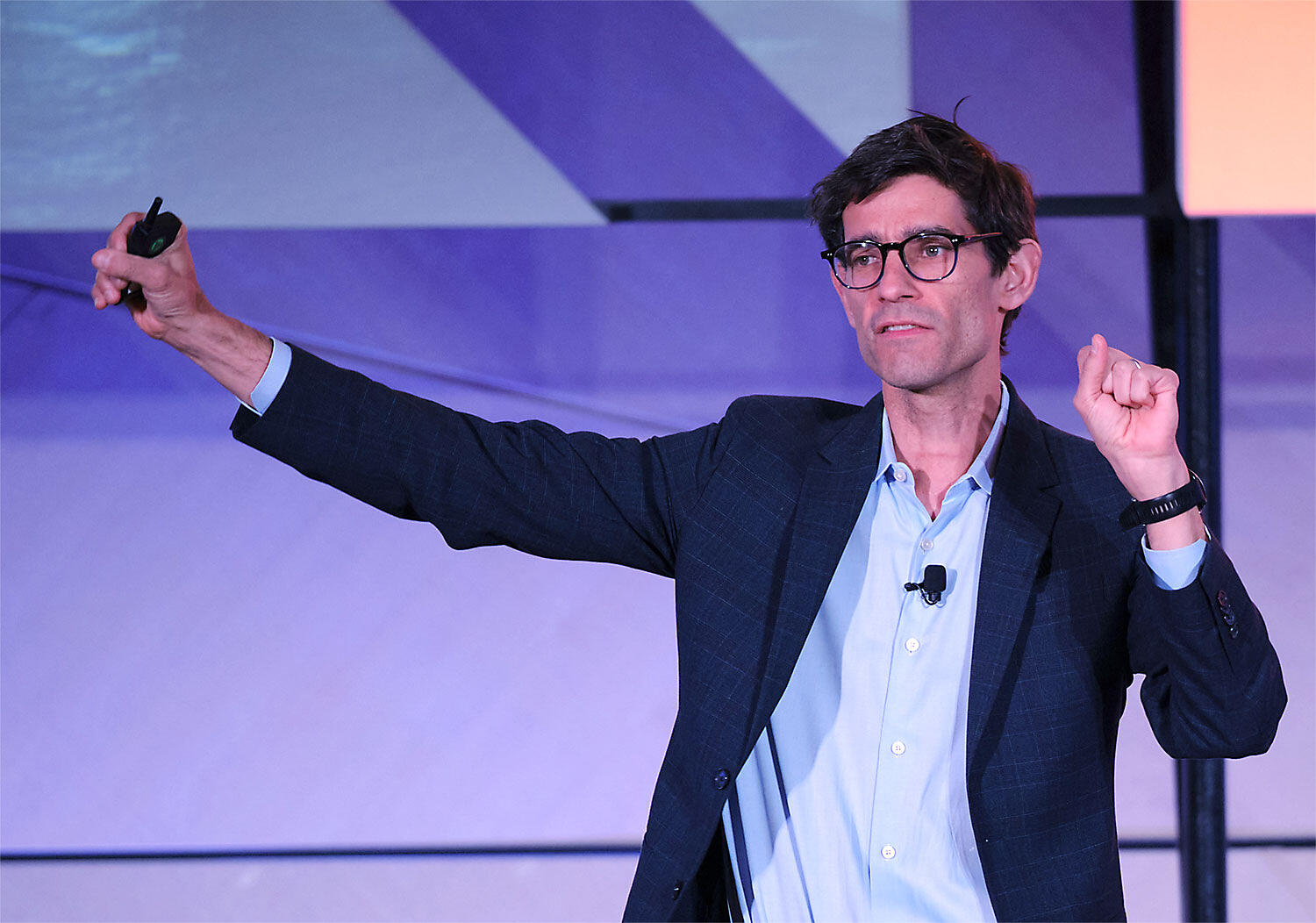 "As technology becomes more powerful, people who understand it become richer"
Nicholas Thompson
Chad Wathington, Thoughtworks' Chief Strategy Officer, agreed that the more complex a system is, the harder it is to predict the unintended consequences of that solution. He believes that we must use systems thinking frameworks to be "intentionally careful" about what we build, and to do so in a responsible way.
Dr. Rana el Kaliouby expanded further on the ubiquitous nature of artificial intelligence, and the inherent bias that it can perpetuate if we are not cognizant of the data we use to train machine models. Ensuring that the data we collate is representative across demographic segments is not only the right thing to do, but makes for a more accurate and compelling outcome for the product or service being built. 
Ethical issues aside, el Kaliouby explored the opportunities that AI creates for leaders by bringing AI and emotion together. She believes that it will change how we interact with our teams, customers, our healthcare and each other.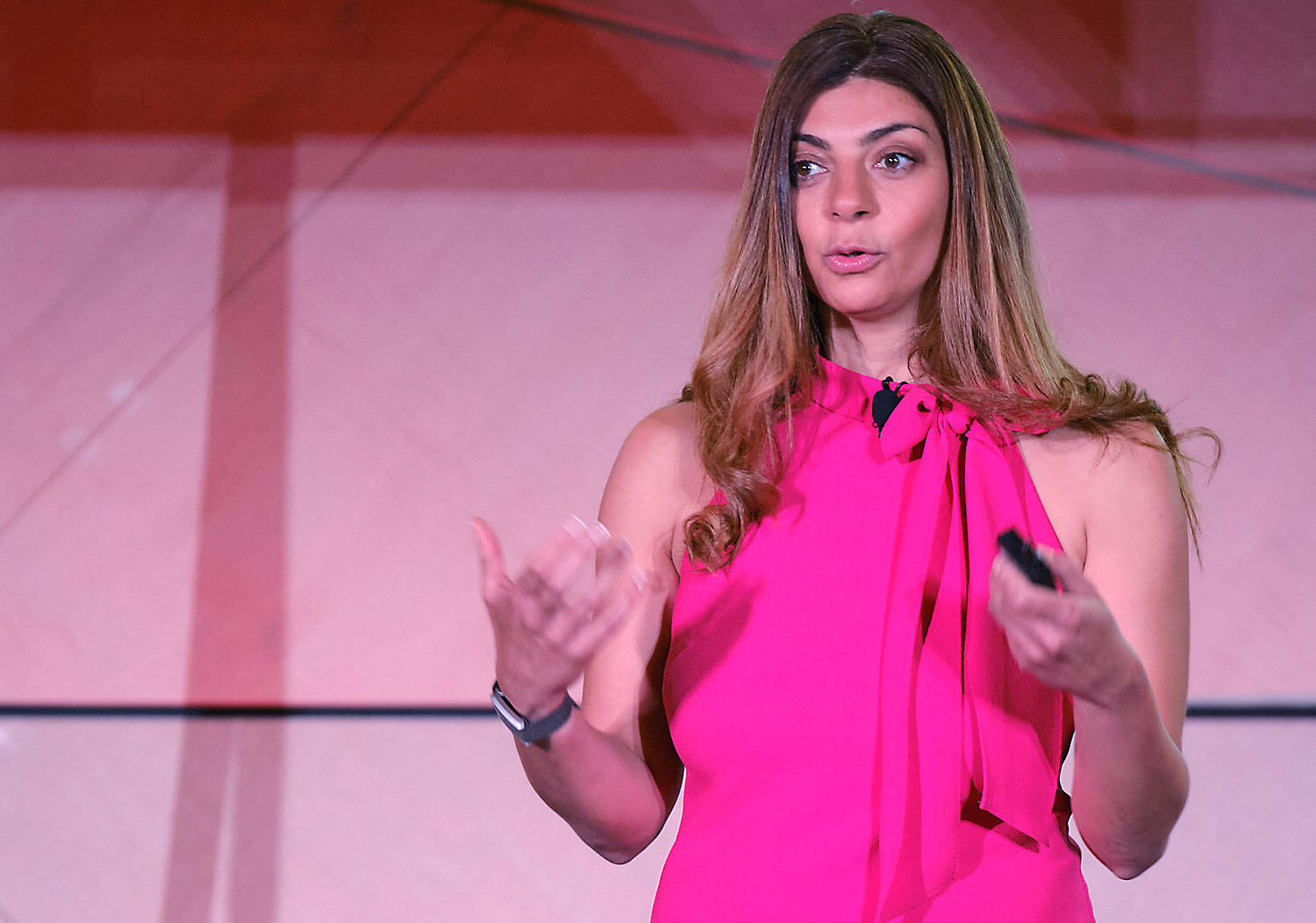 "We'll use (AI) to gauge how customers emotionally engage with brands, products- and adapt accordingly. You can connect an emotional response to purchase intent; and changing perceptions."
Dr. Rana el Kaliouby
Augmenting data, products and human capabilities
Similarly, with increasing pressure to innovate and personalize customer experiences, Joe Manton, Senior Director at Mondelēz called out the importance of investing in AI capabilities to scale operations, in conversation with Jonne Heikkinen, Managing Director of Thoughtworks, Finland. Not only has AI been used to augment creativity at the snack giant, by replacing repetitive work and optimizing the creation of new products, but Manton shared how it is also key to attracting top talent. The next generation of employees expect, at the very least, an opportunity to explore this space, to build their own capabilities for the future.
The future of business is largely dependent on extracting the value of data, but as Danilo Sato, Head of Data and AI, Thoughtworks UK notes, "what we see over and over is that technology is really not the main challenge in implementing a data strategy." Data Mesh helps move away from centralizing everything and truly activates togetherness by bringing data closer to those who own it, across the business. 
Sanjeevan Bala, Group Chief Data & AI Officer, knows first hand about activating the value of data and delivering on "the last mile." For ITV, it's not about the what but about the how. Through the Data Mesh model, ITV tapped into the connection of data, and the art of possibilities in business, by asking "What if?" of their employees, to underpin their transformation. This new philosophy to data has helped the organization decrease time spent on typical data activities and achieve tangible business growth.
A global workforce, with shared purpose
Understanding the importance of people in technology initiatives is as important as knowing the implications across global boundaries, as explained by Nico Ackermann, with One Touch Retail at Mercedes Benz. To maintain their global brand integrity and customer experience, the automobile giant rolled out a global sales platform iteratively, starting small, and scaling fast by keeping a laser focus on what was most important. They tailored the experience to each region, while, importantly, always working toward a shared business goal. 
"The most powerful way to create shared identity is to have a shared sense of purpose," says Jay Van Bavel, Associate Professor of Psychology and Neural Science at New York University. This, he argues, is a critical factor for building a culture where employees want to stay.
In Van Bavel's opinion, leaders have a deeper responsibility to foster team connection and trust in our now remote world than ever before. Inclusive language and psychological safety are critical to building successful teams, which means that we must be courageous enough to address, and remove, toxicity within our teams and workplaces.
Building the communities of the future 
"Organizations spend a lot of money on salary and perks, but it isn't enough" agrees Spotify's Head of Backstage, Austin Lamon. "Developers are your most precious asset, yet retention is worse than for any other function." Effective developers are happy developers, but, according to Lamon, they spend less than a third of their time actually writing code. 
Creating an engaging engineering culture and finding ways to help your developers be more effective is key to retention. Leaders must remove their biggest obstacles; helping them to ship to market faster, support the scaling of their work and teams, without slowing them down, and providing the information and tools they need to make decisions at speed.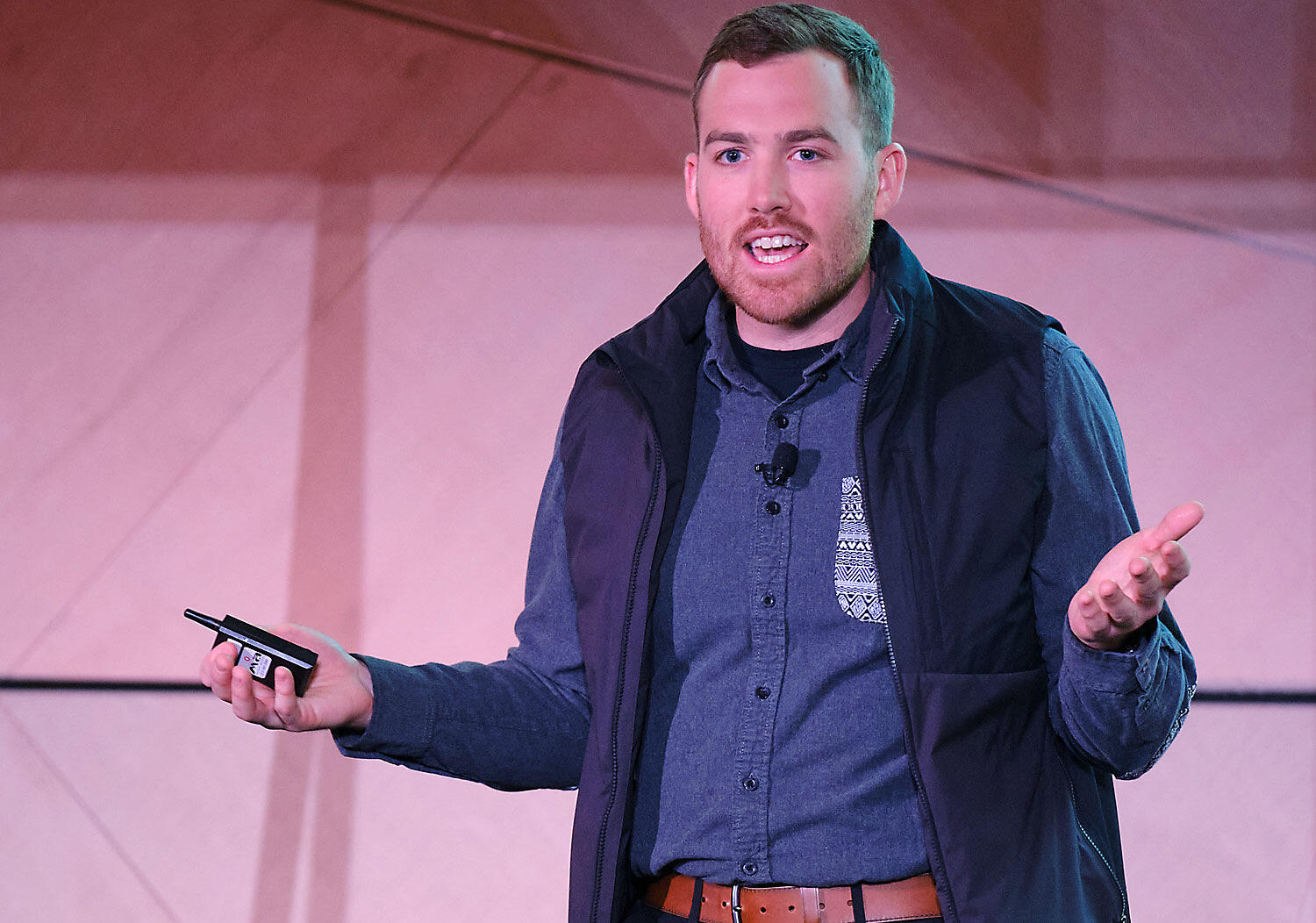 "It is so much harder to be an engineer tomorrow than it is today because there are so many tools to choose from and so many decisions to make."
Austin Lamon
In the current environment, the only thing that is certain, is change. Rakesh Gidwani, CTO of crypto trading company Voyager Digital, emphasized the need to continually educate yourself on the crypto ecosystem; a contentious arena, but full of possibilities for organizations across all industries. 
"You can't build everything yourself," said Gidwani, highlighting the importance of building the right partnership ecosystem. "You have to unlearn what you knew before, and you must share that knowledge with those around you."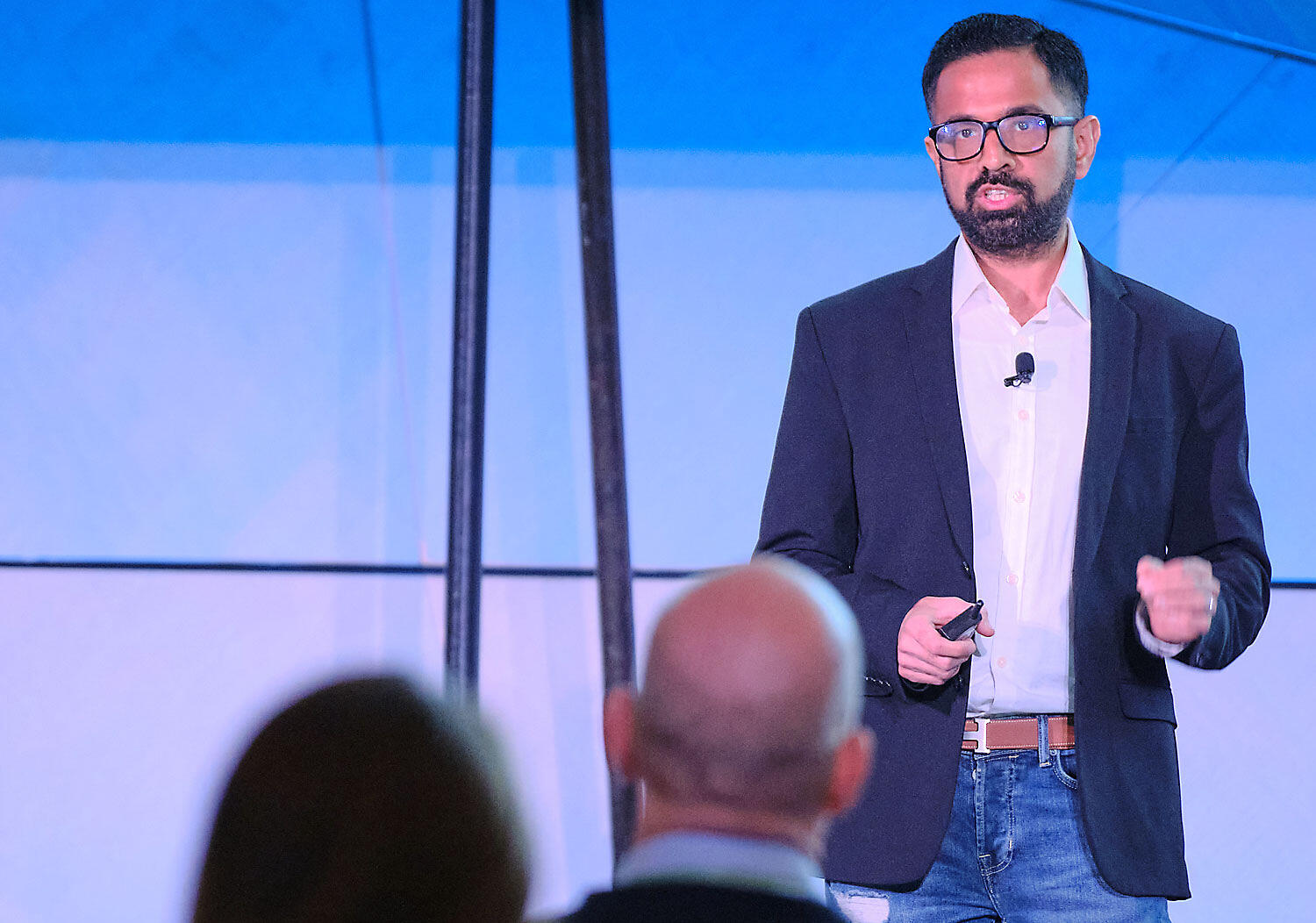 "Crypto is about bringing people together and building a community."
Rakesh Gidwani
Our physical world is shifting too. With an inspiring call to arms, Robert Swan underscored the necessity of sound leadership and intentional action to achieve our goals, be they organizational, or societal. As the first person to walk to the North and South poles, Swan could write the book on leading under pressure. After all, if he failed on his mission, he wouldn't just lose his job; he wouldn't come home. Bringing people together, whether for an expedition, or in business, is about trust, communication and doing what you commit to doing.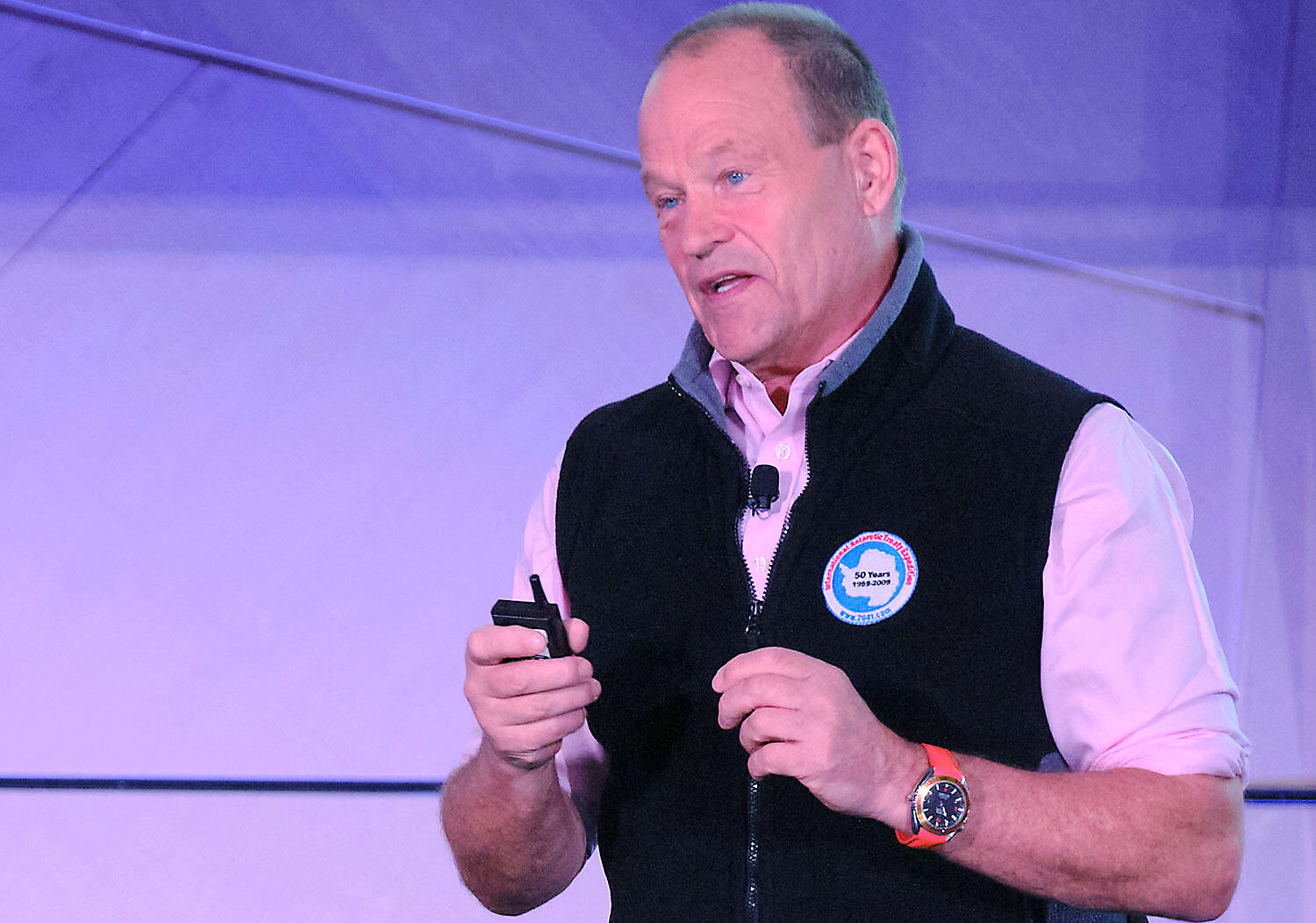 "In a world where words are seemingly less important, it's important to do what you say you'll do."
Robert Swan
Leveraging the power of togetherness across data, business, technology and society, comes with a great deal of responsibility but also unites us to deliver exceptional experiences to our customers, employees and partners, and creates a solid foundation for a united future.