Retail is an industry where brands can't afford to let their technology stagnate. Increasingly, India's retail brands are pursuing data- and AI-led transformation that will allow them to serve customers more effectively and grow their profits. But there are major technological and cultural changes that need to happen alongside these ambitious strategies.
This year, I was given the opportunity to chair a panel discussion at the Retail Technology Conclave (ReTechCon), hosted by the Retailers Association of India. The theme, "Winning with Data and AI in the Indian Retail Landscape", brought together CXOs from across the industry, including small and large organizations from grocery, quick-service restaurants (QSR), fashion, beauty, and hardware.
The conversation spanned both eCommerce and brick-and-mortar operations and explored the challenges retail leaders are facing and how they're using AI to make better decisions faster and at scale. It was so engaging to hear what's happening in the industry directly from its leaders and understand their points of view. Here are three of the key themes I picked up on during the panel — and the effect I believe they'll have on the near future of India's retail landscape.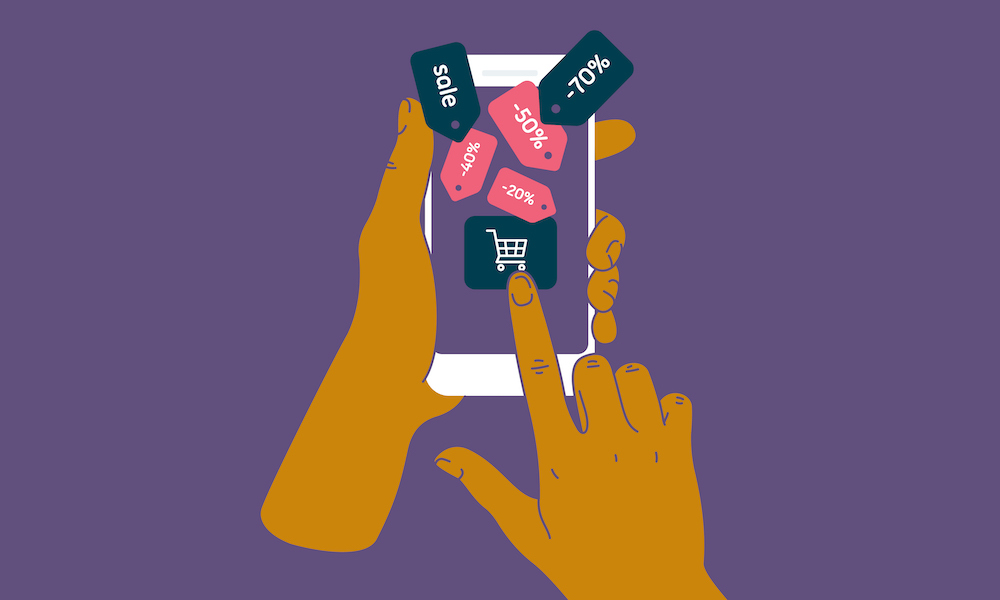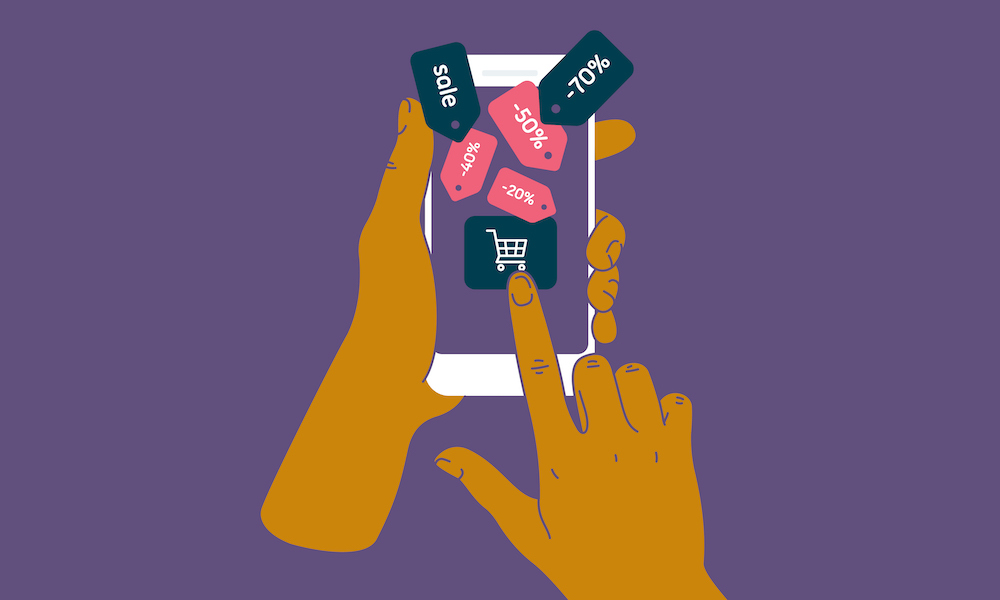 There's a major need for data democratization
Our discussion kicked off with Anil Menon, CIO for hypermarket and mall giant LuLu Group India, talking about the importance of increasing inventory visibility — and the challenges leaders face. He focused on how a better view of stock could improve on-shelf availability. It's a common issue retailers face as they try to balance stocking costs with easy access for customers. Vipin Gupta, CTO for Tata Starbucks India also voiced a need for better visibility of discretionary inventory (stock that's used but not recorded). For example, if you don't like the coffee you're served, the barista will make you a new one — but that won't be rung through as a new purchase on the till, so the order management won't match the inventory.
Rahul Bharde, VP and Head of Analytics & Insights for Jubilant Foodworks, added visibility of the customer to the equation. As a QSR company operating major brands such as Domino's Pizza and Dunkin' Donuts, the team is very interested in knowing and understanding a hyper-local catchment of customers and forecasting demand. 
Ramesh Padala, CTO for Reliance Retail agreed that this was a major challenge, especially at scale, with over 15,000 stores and eCommerce sites in its growing portfolio. Achieving real-time, cross-channel visibility into products and customers requires shared data across departments, stores and even brands for some organizations.
The Head of Analytics for Shoppers Stop, Jitendra Kanojia, brought us to data democratization — the key to solving these inventory and customer visibility challenges. The fashion and beauty brand is undergoing a major digital transformation, which included launching its highly successful JARVIS AI and machine learning platform. This proprietary tool centralizes product and shopper data to provide a cross-cutting analysis for full visibility and helps people make more informed decisions at every level with self-serve data.
Dharmarajan K, Chief Business Officer for lifestyle brand Tata CLiQ's Beauty arm, reminded us of the classic "garbage in, garbage out" warning. He cited the importance of clear definitions across domain and event models and suggested a shift to data products as a way to improve data quality. Vipin also suggested stringent data governance as a key pillar of quality.
At Reliance Retail, this has led to Ramesh's team adopting a data mesh approach, which includes data-as-products and automated governance as two of its four tenets.
Careful change management is required for a data-driven culture
Simply providing access to data won't be enough, however. Rahul estimated that 70% of the work involved in getting to a data-driven culture is change management — and our panel agreed that it's a delicate balance.
Our own Head of Technology who also oversees work centered on data mesh, Vanya Seth, explained how courageous executives are needed to drive organizational alignment and create momentum during this process. And they don't need to be business leaders specifically; if an IT executive has a holistic vision for the change program, they can help direct the whole organization.
Ranjit Satyanath, CTO for construction wholesaler Hippo Stores, emphasized that we need to pay attention to existing power dynamics during major changes. The panel discussed how shifts need to be managed carefully to ensure teams don't feel as if leadership is "taking power away" by democratizing data access. It's vital for central teams and business users to understand the value each provides, and work together to empower the whole organization.
For Dharmarajan, this process started with answering core questions such as "why are we here?" and "who do we serve?" to ensure clarity of purpose. This helps ensure that data is everyone's responsibility — not just a single business unit's.
It's also important to remember that there's often no way to meet everyone's needs at once. Rahul explained how Jubilant Foodworks has set up data councils and governance forums that regularly meet to prioritize upcoming projects, to help answer as many requirements as fairly as possible.
The AI journey is beginning
Across the panel, there's growing optimism about the impact of AI on India's retail industry. Reliance Retail is moving to a "defect control" mindset using AI Ops, which means it no longer needs to be purely reactive to issues. Similarly, Tata CLiQ Beauty has shifted to a proactive approach, which is the first stage in a roadmap to predictive and then prescriptive use of data. 
Each organization is aware of and experimenting with point solutions that use AI, but in many cases a broader AI strategy is still a few steps away. Shoppers Stop is seeing continued success with JARVIS, which enables data scientists and business teams to rapidly analyze and experiment; I'd expect to see more retailers heading in this direction soon.
Bringing the conversation back to the importance of data for AI, I brought up the topic of reinforcement learning, and asked what the panel thought of this trial-and-error approach as a potential technique to help retailers use AI in a data-sparse environment. This sparked a lively discussion about what data is required for different applications — and it seems like data hoarding is the current default, rather than learning to operate with limited data. Nobody wants to be caught saying "I deleted that data" when someone else identifies a use case that needs it.
Retailers' strategies are evolving to embrace AI
Based on the discussion, I expect retailers in India to continue investing in visibility improvements as a first task, but accessible AI and data-driven decision-making will start to feature more prominently in strategies. As Vipin from Tata Starbucks India highlighted, everyone is hunting for data — and ways to make it work for them.
Using our framework for data and AI investments as a guide, our panel is mostly focused on fast value in both strategic and organizational arenas, as much of our discussion centered around visibility and quick wins. However, there were also great points raised about upskilling, which shows that these brands are starting to think about long-term value too.
Strategic decisions

 

Transparency, visibility and tooling

 

Upskilling and big bets

 

Game changers, reinvention

 

Operational decisions

 

 

Quick wins

 

Automated and optimized micro decisions

New operating paradigms

 

 
Fast value

Continuous value

Outsized value
I expect this trend to continue as those AI point solutions and quick wins gain traction and buy-in across organizations. With the business on board, attention will shift toward a broader transformation strategy, targeting automation and optimization to support decision-making and improve customer experiences and overall profitability.
Disclaimer: The statements and opinions expressed in this article are those of the author(s) and do not necessarily reflect the positions of Thoughtworks.