"It's the end of the world as we know it (and I feel fine)," goes a satirical song from 1987 by R.E.M. It takes on a whole new meaning today, where the physical and digital worlds have collided, fostering a new and completely different present and future. 
The way businesses work has also changed dramatically. Companies like Apple, Netflix and Starbucks have developed new-growth ventures outside of its traditional core. Apple not only reinvented itself but reinvented the "reinvention" business. Netflix infused a higher purpose into its culture. Starbucks has embraced technology to create new experiences inside and outside their coffeehouses. 
As businesses, today we are at an inflection point. The era of experimental and disparate 'projects' and 'initiatives' are rapidly giving way to digital experiences focused on customer value.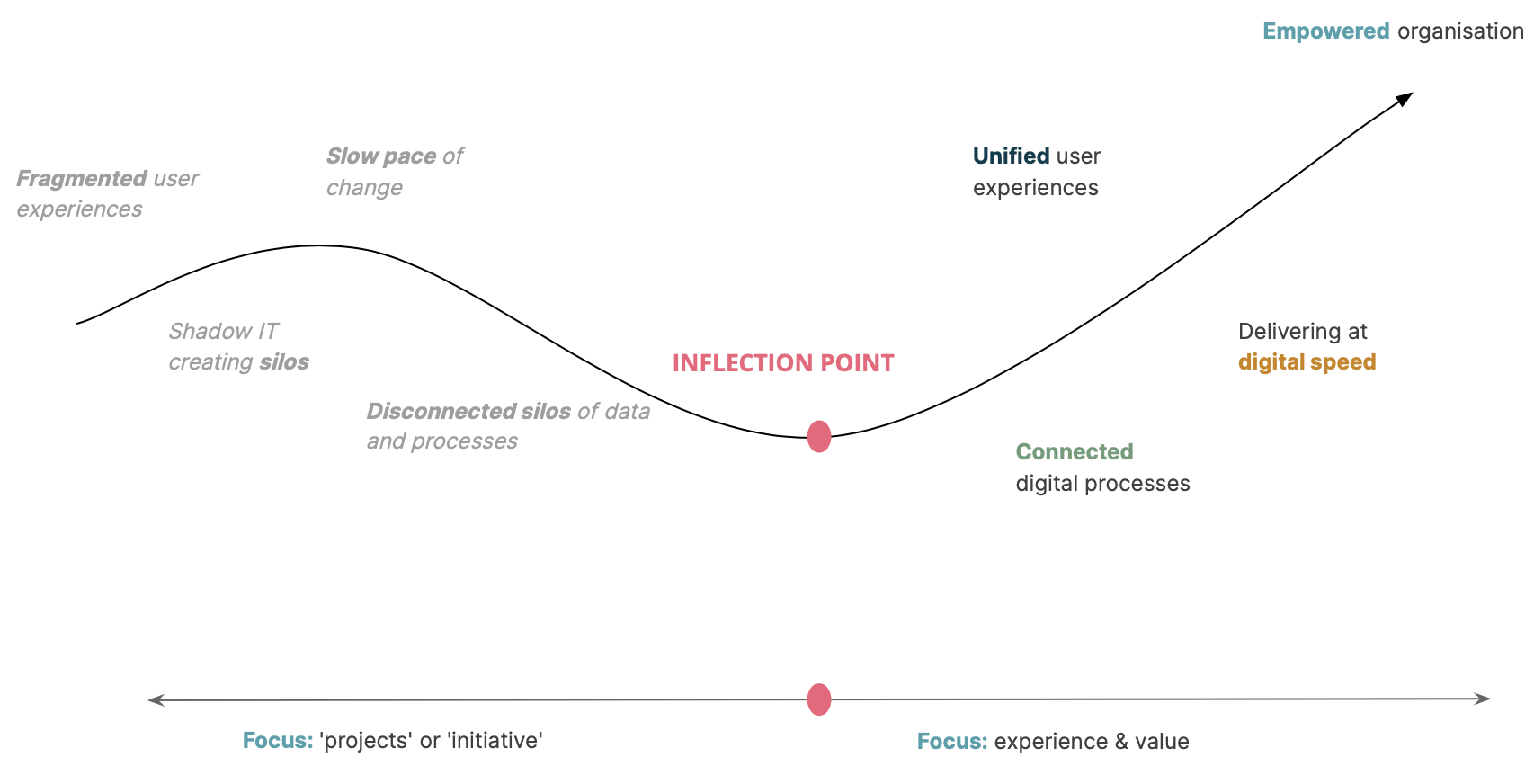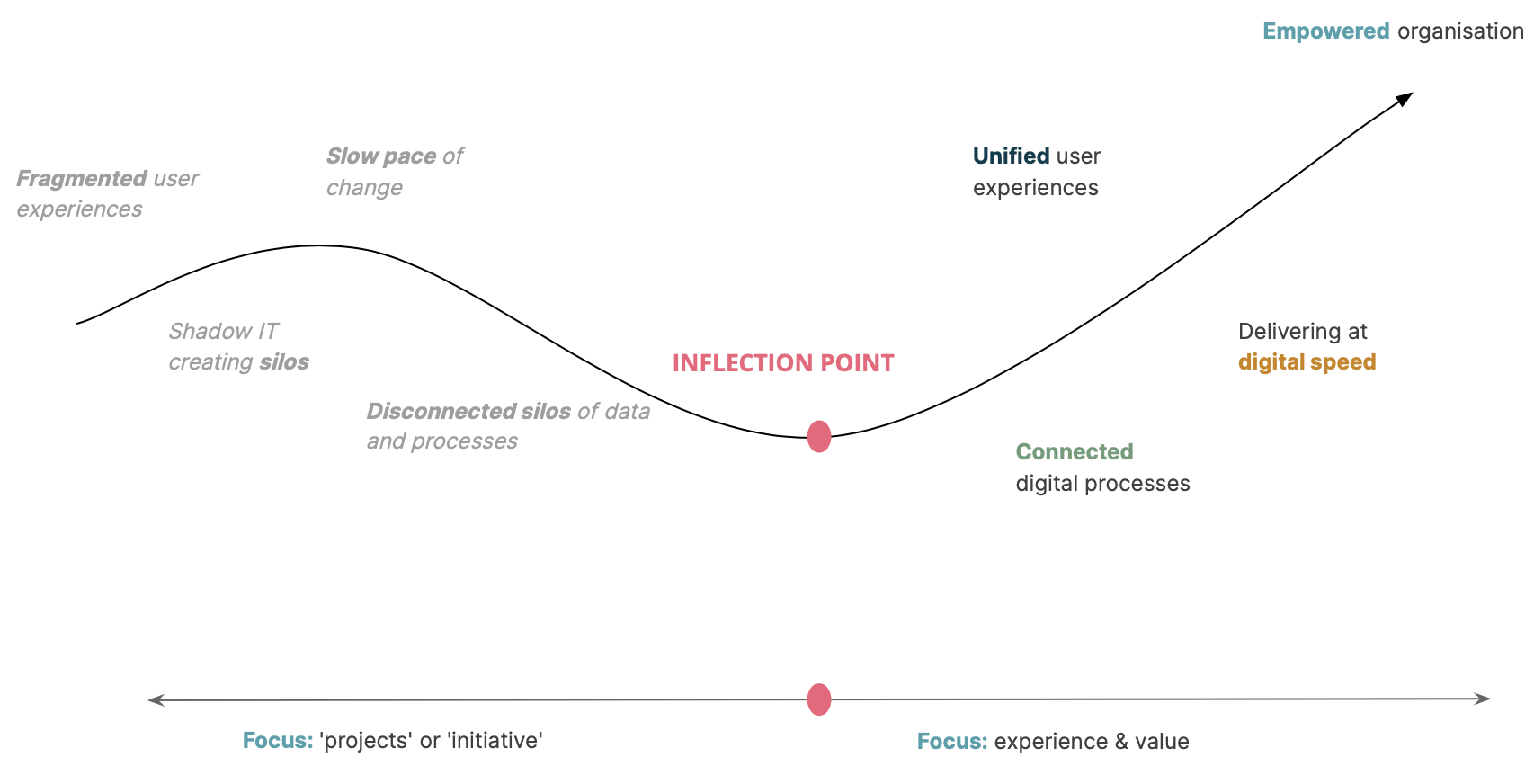 This shift is powered by a high volume, variety and velocity of data being used in real-time — bringing with it various process-related, cultural and security complexities. The CIO/CTO role is being accelerated as an ombudsman, a catalytic change agent for technology impacting business performance creating better predictability. Cyberattacks and data breaches are becoming more frequent as the threat surface expands.
To manage these complexities and build successful businesses in this day and age, organizations need to make a strategic investment in digital trust. As Marius von Spreti, Cyber Risk Practice, Deloitte, says, "In times of ever-accelerating digital transformation, trust remains the foundation and the only compass for our path to the future. We need to build digital trust in everything we do."
What is digital trust?
Digital trust is an individuals' expectation that digital technologies, services and the organizations providing them have the ability to create and maintain the integrity of all digital assets (including data/information, architectures, applications and infrastructure) across stakeholder experiences. 
With data becoming one of the most valuable assets of the new-age, perimeter-less organization, digital trust is an IT imperative and a critical enabler for growth. It can ensure transparency, accessibility, security, reliability, privacy, control, ethics and responsibility.
It makes business sense, too. Organizations leading with digital trust are 1.6x more likely than the global average to see revenue and EBIT growth rates of at least 10%, finds McKinsey. So, it is no wonder that the global market for digital trust technology is expected to double to $537bn by 2027. There is also a gradual rise (approximately 15% year over year) in the overall number of digital trust–related patents granted between 2015 and 2020.
Technological approaches to building digital trust
As leaders contemplate investments to improve digital trust, we believe that an end-to-end interdisciplinary approach, including people, process, governance, regulation and technology is necessary. Organizations can augment existing and future cyber solutions using the following four promising digital trust approaches.
AI-based monitoring of data — attending to both issues of access and use — can be done by using a tool that's integrated throughout the network and inside applications. It can alert an organization to a potential threat as a first line of defense. It will also block further attempts.
A robust blockchain-based system for data provenance and ownership will help verify ‌transaction details and establish fail-safe mechanisms within a smart contract. 
Data trusts as an approach for digital information-sharing will help minimize the amount of compromised data. 
Lastly, if an organization someday implements quantum-resistant safeguards within its network and communications channels, other organizations will likely have greater confidence in the integrity of its data and transactions.
Guiding principles of digital trust
Unlike the previous wave of technology initiatives, digital trust-driven transformation needs a new set of principles. Based on our experience working with global leaders in tech adoption, we recommend the following principles to guide your digital trust journey.
Make digital trust an essential organizational value
Digital trust as the shiny new thing is unlikely to be taken seriously. So, weave the digital trust programme into the organization's fabric. 
Establish trust as a core value, from the board to all employees. 

 

Tie security to business goals. For example, conduct assessments that align business imperatives to cybersecurity controls and budget fully from the start. 

 

Prioritize the development of digital trust controls and security budgets to support business investments. 

 

 
Address the nature of change proactively
Organizational leaders must commit to the nature of change, beginning with their people. 
Engage the right capabilities from the start. 

 

Conduct an organizational risk assessment to identify and address talent and skill gaps. 

 

Based on the assessment, define the right roles and hire talent.

 

 
Cybersecurity is key 
To achieve a trusted, digitally-transformed future, cybersecurity will be the most important enabler. 
Enforce policies at all levels of the company to drive accountability for cybersecurity and privacy. 

 

Start with what you can measure today and create a plan to add more sophisticated metrics which measure the business impact of security activities.

 

 
Focus on reducing technical complexity
There are no technical solutions to a trust deficit. Building digital trust involves a constant battle to reduce technical complexity in the experience of digital practice. 
Regularly monitor and audit digital trust related technology and practices to prevent breaches of trust. This can help prevent reputational damage. 

 

Set up an integrated digital command center to monitor your infrastructure and security across the enterprise. 

 

Implement data governance programs that determine not only where sensitive data lives, but also its value to the business (and how to protect it). 

 

Build cyber resilience and agility. Use an integrated compliance approach instead of constructing silos.

 

 
Transparency is foundational
Trust in the digital world is closely linked to a customer's offline experiences with a company. So, take a holistic approach. 
In the pursuit of building trust or reducing mistrust, look beyond the service towards the entire ecosystem. 

 

Embrace digital identity as a key growth driver. 

 

Guide your organization's digital identity initiatives in safety, security, reliability, privacy and data ethics.

 

 
Remember, consumers consider six factors when determining digital trust: quality, availability, security and privacy, ethics and integrity, transparency and honesty and resiliency. As the CTO/CIO, it's critical that you take ownership of delivering all these aspects across as touchpoints of the brand.
Disclaimer: The statements and opinions expressed in this article are those of the author(s) and do not necessarily reflect the positions of Thoughtworks.