An automotive original equipment manufacturer (OEM) offers products and services in the commercial vehicle industry, including trucks, buses, and fleet management services. 
To secure a strong market position in the competitive electric commercial vehicle market, the company wanted to become an E2E e-solutions provider within the e-mobility ecosystem. To reach this goal, they engaged Siemens Advanta to develop their e-solution portfolio, from market research to sales strategy. 
Siemens Advanta invited Thoughtworks as a partner to support the technical side and shorten time-to-market. The team supported the OEM and Siemens Advanta by defining success criteria, establishing technical feasibility, and rapidly creating, validating, and iterating a prototype for an application that was envisioned as a new sales enablement tool to support early lead generation in the sales process for e-mobility. 
E-mobility lead generation application:  How running a successful product discovery helped develop the concept
The application was proposed as a tool to help the automotive OEM's customers better understand the potential of electrifying their fleets. Among other things, the application would analyze customers' current routes and display whether it is feasible to complete their routes with an e-vehicle. That way, customers get a better understanding of what vehicle types to acquire for their fleets, whether e-mobility is an actual option for certain routes, and what other changes need to be made to enable smooth operation. 
To validate the first ideas, Thoughtworks was brought in to support the product discovery phase. The team developed the concept and business case for an application that enabled early lead generation in the sales process for e-mobility. Further, the team built a click-dummy prototype and validated this with real customers, to further evolve it into a more concrete, desirable, viable, and feasible solution.
Product discovery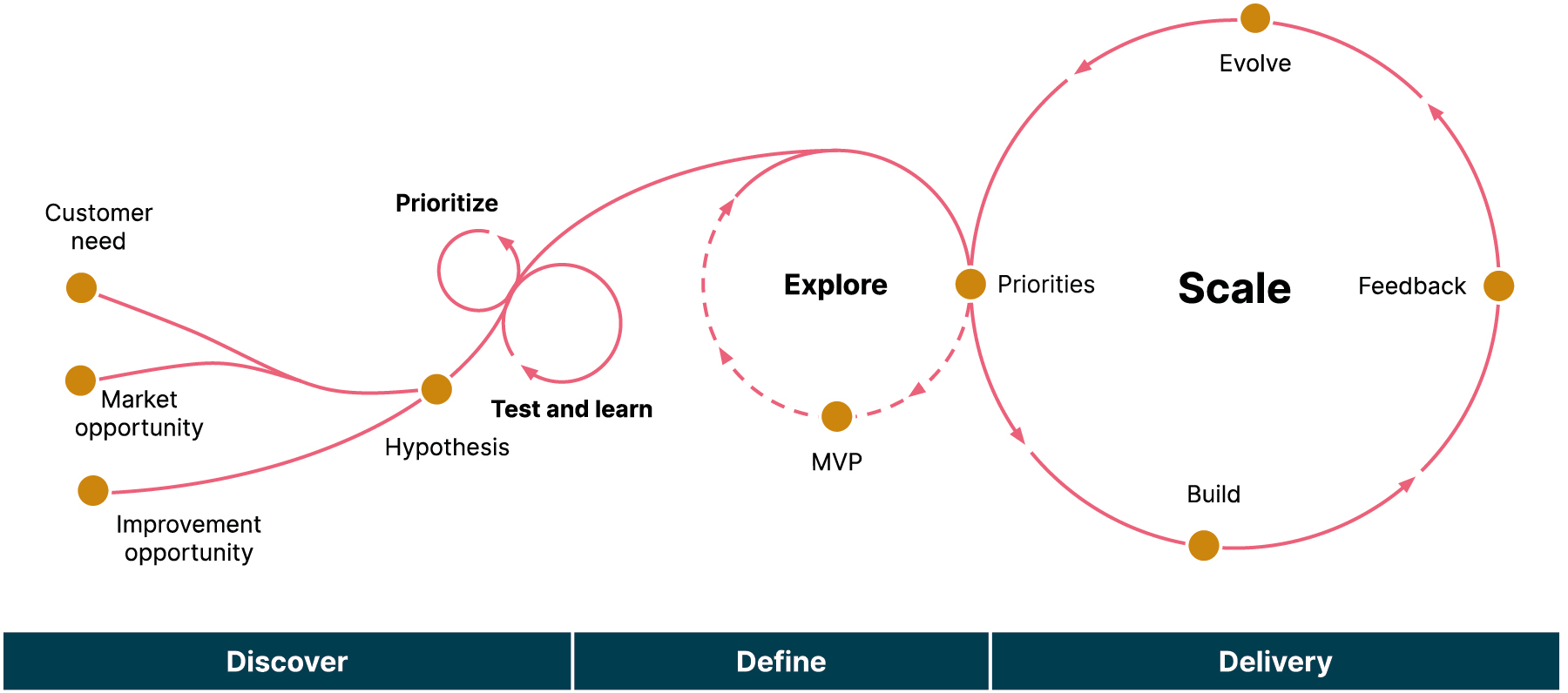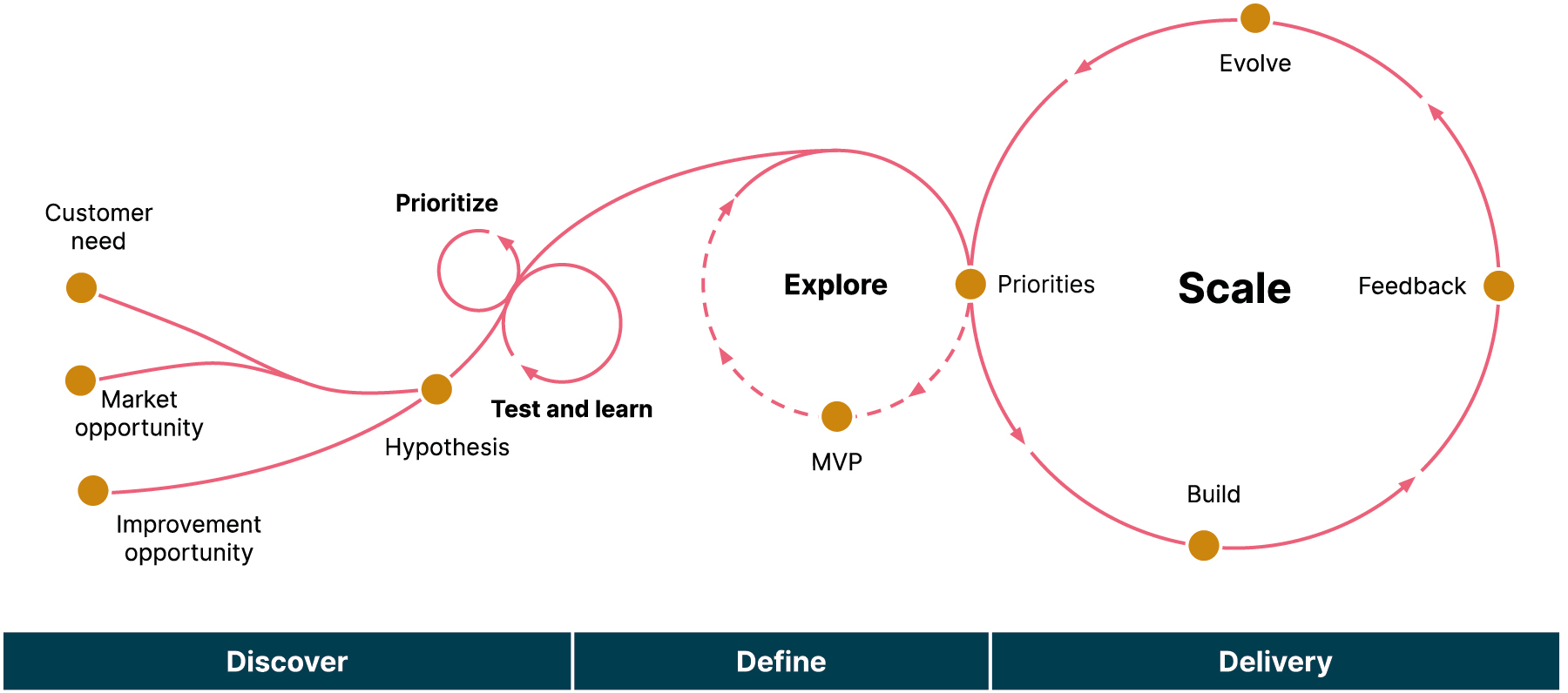 Product discovery helps the organization to better understand customer needs and reduce uncertainty and risk by iteratively validating assumptions, and defining the value of the proposed solutions. By working iteratively, solution ideas are then further explored and iterated into a concrete, desirable, viable, and feasible solution.
From vision to development — creating momentum for innovation
Thoughtworks started with low-resolution prototypes to create internal alignment and test the basic assumptions and positioning, followed by an adjusted design sprint with the key hypotheses for this application. The team designed a click-dummy (a basic functional mockup of the actual application) to validate those hypotheses through user testing and feedback loops. An outcome-based roadmap was created, prioritizing the highest value-giving goals to ensure a short time to market for the development of this application. The team was now able to define the target groups, value proposition, and possible solution details. 
Thoughtworks' ways of working empowered us to ensure technical feasibility and validate the solution idea with a tangible prototype. This helped us to match customers' needs and shorten our time to market.
Thoughtworks supported the partner and client by visualizing and validating their first product ideas with customers and internal and external stakeholders. Through this implementation of lean-startup and agile methods for the product discovery process, the stakeholders learned about modern ways of approaching ideation for digital products. The value-driven approach, roadmap draft, and documentation provided helped the teams to continue the work and kickstart the development of the application that enables early lead generation in the sales process for e-mobility.
Through this, the client was able to execute their vision into a tangible solution and lay the foundation for further innovation in only eight weeks, ensuring the customer experience that is necessary nowadays to unlock the significant revenue potential connected to e-mobility.