1. "It's not the big fish which eats the small fish. It's the fast fish which eats the slow fish" - Klaus Schwab
To remain relevant in today's market competition, businesses have to move at the speed of ideas. To gain a competitive edge, or maybe discover a new market, many big (and often slow) organisations are investing in innovation as a response to digital disruptions emerging from smaller and faster start-up businesses.
Samuel shared
real-life examples where cloud services and modern web frameworks have helped to support rapid prototyping and implementation. He spoke about frameworks, principles and techniques available for technologists to support innovative solutions in the cloud.
Although lean, design thinking and agile principles provide effective concepts to drive those changes, the role of Developers as enablers for innovation processes is often ignored, and development teams are seen as builders and maintainers instead of drivers and supporters of the ideation and design phases.
2. It's essential to compare emerging best practices for machine learning engineering with traditional software development.
In this talk, Lex talked through some of the emerging best practices for machine learning engineering and looked at how they compare to those of traditional software development. He covered topics including product management, research and development, deployment, QA, and lifecycle management of machine learning projects. Specifically, he went into detail about the anatomy of a machine learning problem, the phases of machine learning projects and the unique challenges that machine learning projects introduce.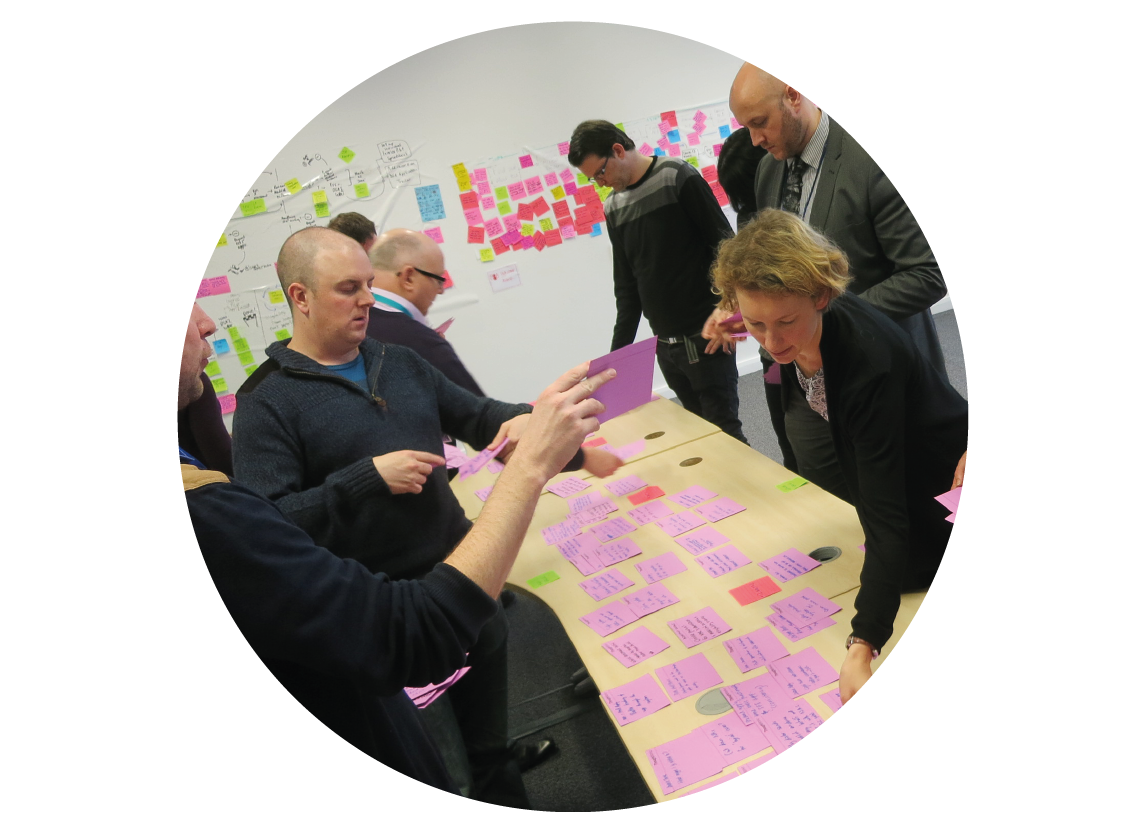 3. Compliance doesn't have to be a dirty word.
Continuous Integration (CI) and Continuous Delivery (CD) are nothing new; but learning more about how to do them better is where we should be focusing our energy – the goal is, after all, to enhance our ability to deliver value.
In Charles Korn's talk, he shared approaches to
why you should only have two environments, why you shouldn't be testing in big integrated environments and why testing doesn't stop once the code is deployed to production. He also delved into the essential cultural elements needed to make CI/CD really work.
4. We still need to encourage and celebrate women in STEM...and disrupt the status quo.
We celebrated the achievements of women in STEM by hosting a special edition of 'By ThoughtWorks' across all three cities on Ada Lovelace Day (8 October).
The main objective of these events was to share experiences and create new role models to encourage more women to follow STEM careers. We featured both ThoughtWorkers and guest speakers for this year's theme,
STEM through the ages
. They shared their career journeys with practical tips on how to navigate the industry at various stages – from graduate to senior leadership and everything in between.
Their topics also explored how women can overcome the challenges of getting a job in the software industry and identify allies in the workplace. They also acknowledged that the evolution of the digital landscape today would not exist without the extraordinary talents and efforts of many women that came before us.
5. There's no easy way to fully understand what software architecture is

In his guide for the uninitiated; explained for the layman, Fendy shared just enough to get the audience started on his take on what "just enough" knowledge is. He delved into what software professionals such as Developers, BAs, QAs, PMs or Architects need to know about the general principles of software architecture. He
covered the essentials of software architecture
and aspects teams should be thinking about, like the role of an architect, and how design fits into architecture. He also explored common decision-making questions that often occur amongst teams like who makes technical decisions, when should they be made and
what should be the primary focus for decision making.