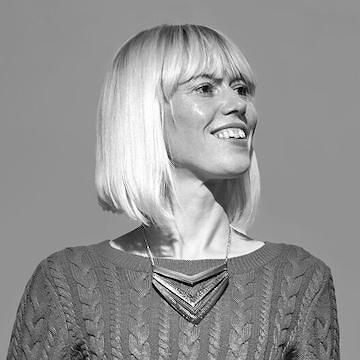 Sabrina Mach
Head of Customer Experience, Product and Design, Germany
As Head of Customer Experience, Product and Design for Thoughtworks Germany, I lead a team of product strategists, experience designers, and product engineers. We support and guide clients to create innovative ideas and new business models. We work with them to define the right customer experience strategy that bridges the physical and digital worlds. We help clients scale and evolve proven products. We support and guide organisations in transforming themselves to become driven by customer-centricity.
My passion for user experience and technology was ignited back in 2005, when I worked at a startup that offered a news app for people's phones. This was at the edge of innovation at the time, but it was an uphill battle to get it working as we pioneered at the front. People had to manually enter two separate settings into their phone, which was considered cumbersome by users, and required costly customer support. This all changed with the introduction of the iPhone two years later that came already setup with all settings to access the mobile internet and gradually provided a store with apps of all nature. For the industry this was a dynamic shift in power play. Many telecommunications firms and at that time strong mobile phone players had to deal with an unanticipated market competitor.
After graduating with an MSc in Human Computer Interaction with Ergonomics from the University College London in 2008, I co-founded and ran a technology and consulting startup for 8 years. We created online usability testing software, and carried out large scale usability tests for global multinational clients.
This experience equipped me with the capability for applying startup methods and future thinking to everything that I do. Having a bias towards action, experimenting and iterating quickly. Being excited about what the future might be, getting others excited for the future vision, and forging ahead together to create it and bring it to life.
When I am not designing the future, I love to visit brutalist architecture manifesting the architect's utopia in concrete. I enjoy improv acting in my spare time, but also bring this to client engagements to prototype and explore new ideas. I doodle and sketch for fun and to visualize concepts and intentions, which often opens the mind to reflect on the areas of the unknown.