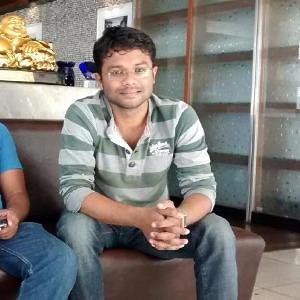 Raj Saxena
Senior Consultant
I am a polyglot developer with more than 5 years of rich hands-on experience with the Java technology stack. These days, I am learning Scala and exploring the functional programming paradigm. Having worked for banking, telecom, enterprise social platforms in the past, I have a good first hand problem solving experience across domains.
I have joined Thoughtworks about 6 months back and worked as part of the Future Focus Team in Hyderabad. Currently as a senior developer, I am working on a project to build digital capabilities for Bangalore International Airport Limited (BIAL). This project enables passengers to access different facilities in the airport on their smartphone and aims to ease the experience.
I am always eager to learn something new and continuously try to improve my skills. In my free time, I love to read about diverse topics ranging from latest advancements in technology to health, society, astronomy and everything else out there. I am passionate about real time systems that churn in Big data to analyze and create predictions in real time.
I am excited by the developments in the India Stack around UIDAI, future digital strategies and technological makeover of India.These days, I am teaching myself machine learning concepts and exploring how the right use of latest technology can assist us.