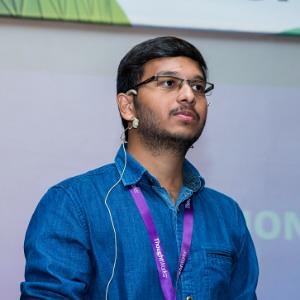 Prabhu Jayakumar
Application Developer
I'm a software developer, who loves to play with code.
As a polyglot programmer in Thoughtworks, I have had innumerable opportunities to improve my skills in many programming languages like Java, Shell Scripting, Golang, Ruby, etc.,
In this journey as a full stack application developer, I have taken a deep dive into microservices architecture, event-based systems, cli tools, frontend, databases, continuous integration and continuous deployment. My expedition in Thoughtworks did not stop with just coding, it also extended to getting involved with practicing XP principles in Agile.
When my interest shifted to Devops and I wished to upskill myself; I was offered an even better window. Thanks to Thoughtworks, now I can add Kubernetes to my experience list, having been able to run kubernetes cluster in a large scale production environment.

I have never missed a chance to contribute back to the open source community from where I have benefited the most. 

My tech talks on `Kubernetes` in Xconf and `SQL injection` in VodQA are some of my recent achievements.