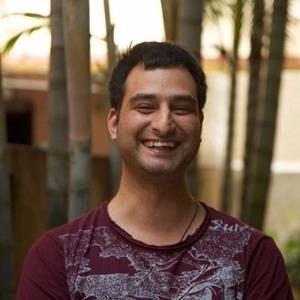 Dinker Charak
Product Strategist
With 17 years of rich and diverse experience in the software industry, Dinker helps clients build products that matter. He is currently responsible for strategic thinking within the product innovation space and part of the office of the Chief Commercial Officer.
During his career, Dinker has worked on the SCSI hard disk drivers for Windows 2000, on the Kyocera's paperless office project, and has built a home automation system that shaped the product strategy for online video advertising companies.
He has also developed software for Fermi National Accelerator Laboratory, a United States Department of Energy national laboratory specializing in high-energy particle physics. And while at Fermilab, Dinker has contributed to The Large Hadron Collider at CERN, the European Organization for Nuclear Research in Switzerland.
His interest in the digital startup space led to founding RooKids, a messaging app designed for kids, with safety protocols defined by parents.
Hailing from the Kashmir Valley, Dinker completed his Masters in Computer Application from the Devi Ahilya University in Indore, India.