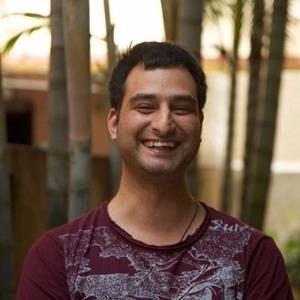 Dinker Charak
Principal Product Strategist
Dinker excels in aiding Digital Transformation initiatives and developing innovative, revenue-generating products. His expertise lies in delivering tangible value and generating concrete evidence of success, making him the principal for scaling Asset-based Consulting in Thoughtworks. He has experience in creating products for various sectors, including banking, manufacturing, software engineering, building design automation and future-ready business architecture.

Prior to joining Thoughtworks, Dinker successfully developed software products that played pivotal roles in Real-time Operating Systems, Paperless Offices, Home Automation, OS Internals, and the growth of the Online Video Ads industry in India. Despite best efforts, his startup Gungroo, the creator of the children's messaging app named RooKidsApp, eventually ceased operations, providing valuable insights into market dynamics and user behavior.

In addition to his accomplishments, Dinker has made significant contributions to top-tier research particle physics laboratories, namely Fermilab in the United States and CERN in Switzerland. He holds a patent in Advertising Technology, secured several provisional patents in Thoughtworks and has authored a book on Product Management.

Dinker actively shares his insights and experiences through his blog and hosts a Podcast titled 'Let Us See Where It Goes.' Furthermore, he volunteers as a mentor and workshop facilitator for Product Managers, collaborating with CIIE, NASSCOM, and Thoughtworks to empower aspiring professionals in the industry.