Global in-house centers (GICs) or global capability centers (GCCs) are where enterprises set up in-house. These centers are located in geographies like India where technology talent is in abundance. Today, there are over 1500 GICs in India and another 200 are expected to open over the next three years. Retail is among the most significant and fastest-growing sectors when it comes to setting up these GICs. A few prominent retailers who are already delivering strategic work from their GICs in India would include names like Tesco, Falabella, Target and Walmart. 
Going beyond the incremental efficiencies and cost arbitrage that outsourcing provided in the previous generation, GICs of today are building best-in-class retail tech and powering disruptive customer-centric innovation. 
Of the many solutions that retail GICs are crafting today, the most inconspicuous yet transformative one is point-of-sale (POS) technology. Retail GICs are paving innovative pathways to leverage the humble POS for better customer experience, shop floor efficiencies and newer revenue opportunities .
Through this blog, we look at why POS is the next big catalyst in retail transformation.
What is POS?
For the uninitiated, a point-of-sale system is a combination of hardware and software that help retailers accept/process incoming payments at the physical storefront. POS systems typically consist of software powered hardware like a barcode scanner, display unit, receipt printer and a POS terminal.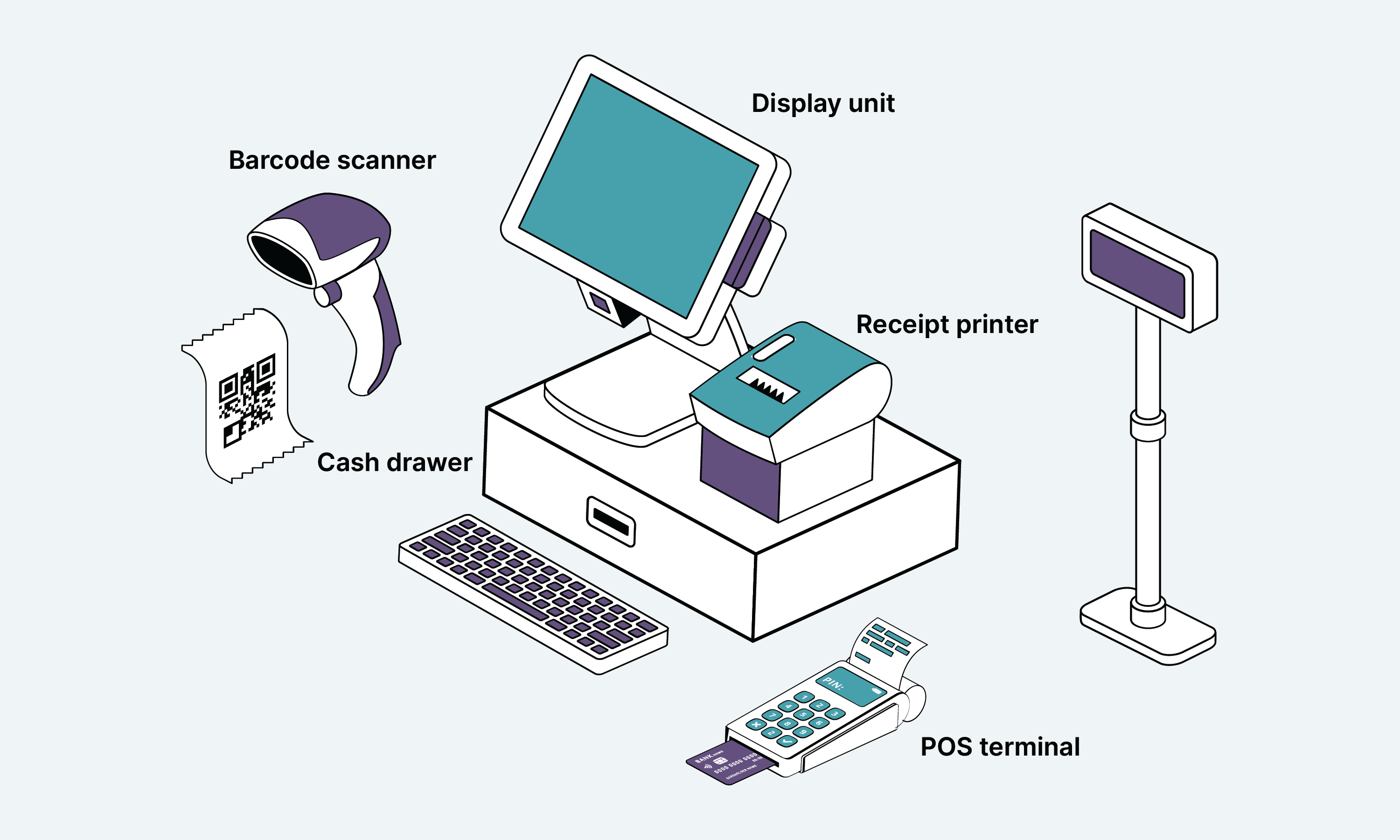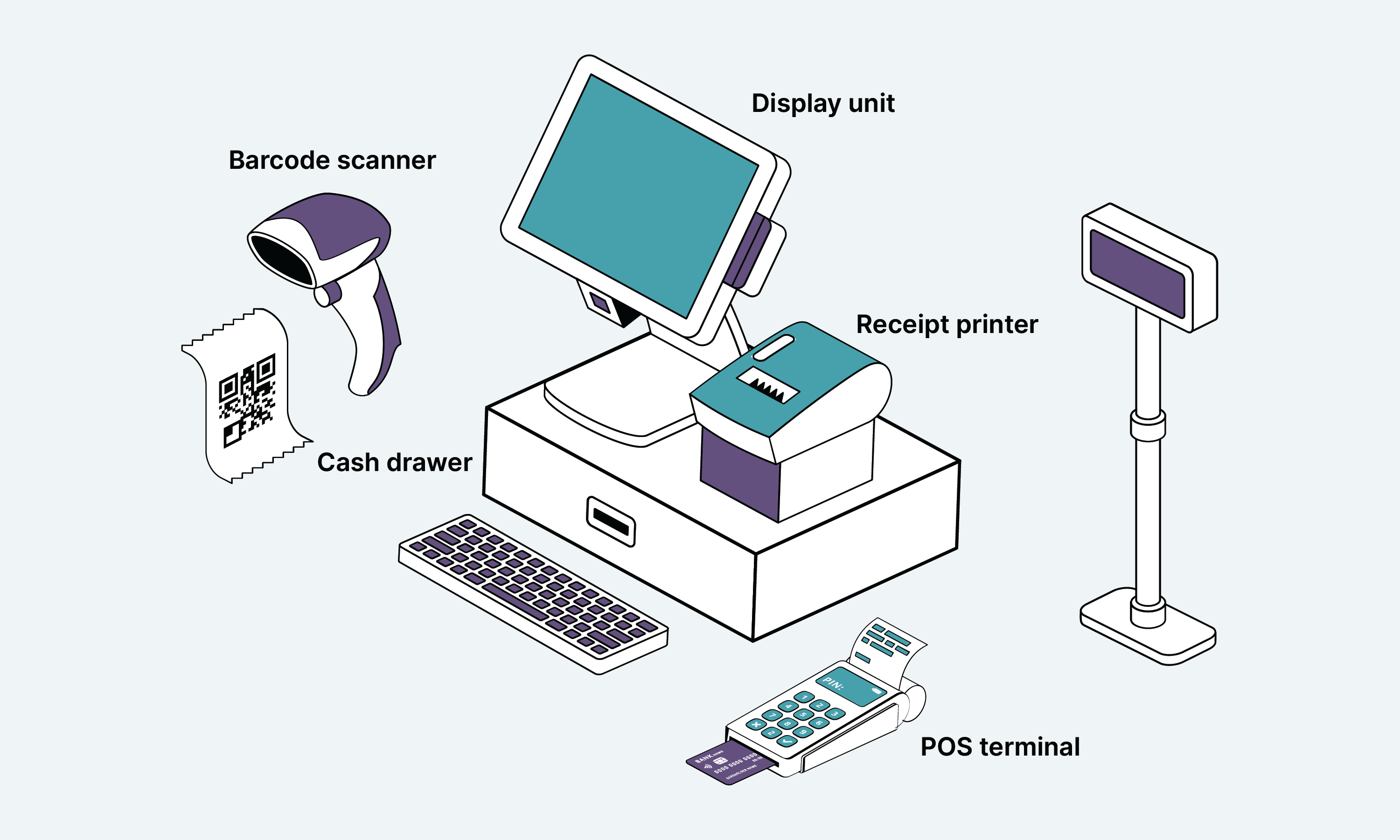 Before the pandemic, the POS was usually the customer's last stop in a store. Customers decide what products to buy and bring them to the checkout area, where the POS is placed. The cashier – or with self-checkout, the customer themself – scans the product, the POS system adds the item to the order, calculates sales tax etc. and displays the bill amount. The customer pays the amount using a credit card or cash. The POS system generates a receipt — and job done!
Changing POS landscape
The point-of-sale interaction, which was a tedious but necessary process that customers didn't particularly mind, has now gained the potential to be a key differentiator for retailers. Here's why.
In-store experience is a competitive advantage. Since the pandemic, customers rarely come to a store unless they really have to, perhaps when they need something immediately or want to explore a product more immersively. The POS system plays a critical role in delivering a convenient, quick and enjoyable experience in-store.
Omnichannel is here. The customer does not care for channel distinctions such as online, mobile or brick-and-mortar. They could discover a product on social media, check it on a retailer's website and walk into a store to buy it. What they care about is a seamless journey at the end of which is the POS system. 
Payment options are plenty. The days of cards or cash being the only payment options are all but over. Customers today want effortless and immediate access to mobile wallets, store cards, loyalty points, coupons, gift cards etc.
Challenges in modernizing a legacy POS
While retailers recognize the potential of a great POS for their business, they are often bogged down by legacy-led monolithic POS systems provided by large corporations that present several challenges. They include:
End-to-end solutions, including hardware units, peripherals and a monolith software stack that severely limit the retailer's ability to roll out new features

 

Vendor locking that creates a dependency on the vendor's roadmap 

 

High licensing costs that offer little or no return on investments 

 

Inability to monitor and resolve issues that affect customer experience

 

Lack of a robust real-time data sync that hinders the retailer's ability to leverage data
GICs are perfectly poised to take on just such challenges. Legacy modernization is a mammoth effort requiring large teams and strong technology leadership. While GICs have both, they also offer additional capabilities needed to strengthen technology as a competitive advantage. Below is what that might look like.
Modern POS is opening up new avenues
And, here is a short list of what retailers want to explore –
New checkout touchpoints: to prevent cart abandonments at the store, retailers seek new touch points like scan-and-go, pick-and-go, assisted selling etc., where the POS system 'comes to the customer' to accelerate the unexciting end of their shopping journey. 
New features: a modern POS allows users to pay with their method of choice; mobile wallets, gift cards, coupons, loyalty points and more. 
Store-based fulfillment: POS will evolve from being a billing tool to a customer experience tool, enabling Buy Online Pick-Up in Store (BOPIS), curbside pickup, delivery from stores etc.
Integrated loyalty: a modern POS will leverage data from customers' buying patterns to design custom promotions/offers in real-time and increase share-of-wallet. 
Aiding discovery: a hand-held POS on a mobile or tablet device can aid discovery in stores with enriched product info, ratings/reviews etc.
Integration with eCommerce: a POS system can make inquiries on order status, order history, OMS etc., and offer a seamless omnichannel experience with connected cart and checkout features.
What retailers need to for POS modernization
Futuristic retailers want to move from traditional cash registers and stationary credit card readers to tablet/cloud-based POS systems that provide an This requires a strong foundation on both the business and technological fronts.
The business needs
Better time to market through a platform approach and agile development processes

 

Tech freedom avoiding vendor lock-ins and similar dependencies

 

Innovation, driven by the ability, to experiment with new features, capabilities and business models

 

Data being a first-class construct

 
The technology needs
Deployment and rollback capabilities across remote/in-person/automated and continuous deployment with limited downtime

 

Offline capabilities functioning with limited or no connectivity

 

Hardware-agnostic integration of peripherals

 
Modular and component-based architecture

 

Core functionality exposed as APIs

 

Automated testing for existing components and customizations

 

Real-time data sync

 
Shared above are only the possibilities we see today. For instance, it won't be too long before customers might want to pay with Bitcoin perhaps. And, to build those capabilities, GICs will have to stay ahead of the curve, experimenting with new tech and creating POCs to ship innovative solutions when the time is right.
Disclaimer: The statements and opinions expressed in this article are those of the author(s) and do not necessarily reflect the positions of Thoughtworks.