I'm writing this article almost one year after I returned to work from my maternity leave. The experience of being a parent changed me completely, it has been one of the best experiences I've ever had in my life. Having this little person so dependent on me was the best gift I've ever received. 
The first month was hard though: sleepless nights (which are still the case sometimes), breastfeeding, going to doctor's appointments all while trying to get something done around the house seemed impossible at times. Thankfully in Spain, we have parental leave for both parents which helped in maintaining my sanity and splitting tasks with my husband. I generally had the little one on me for most of the day while my partner juggled chores like laundry, cleaning and preparing food.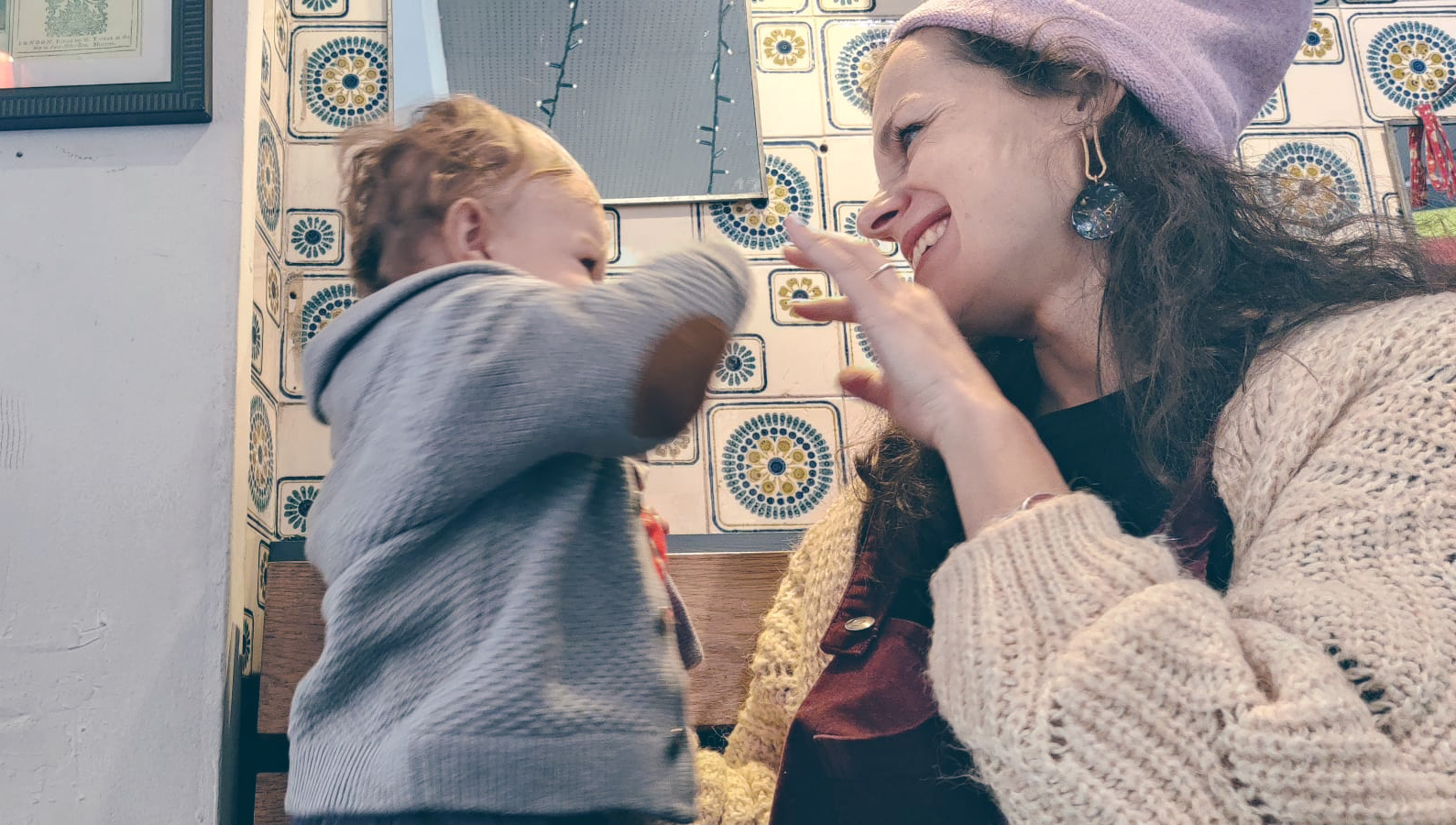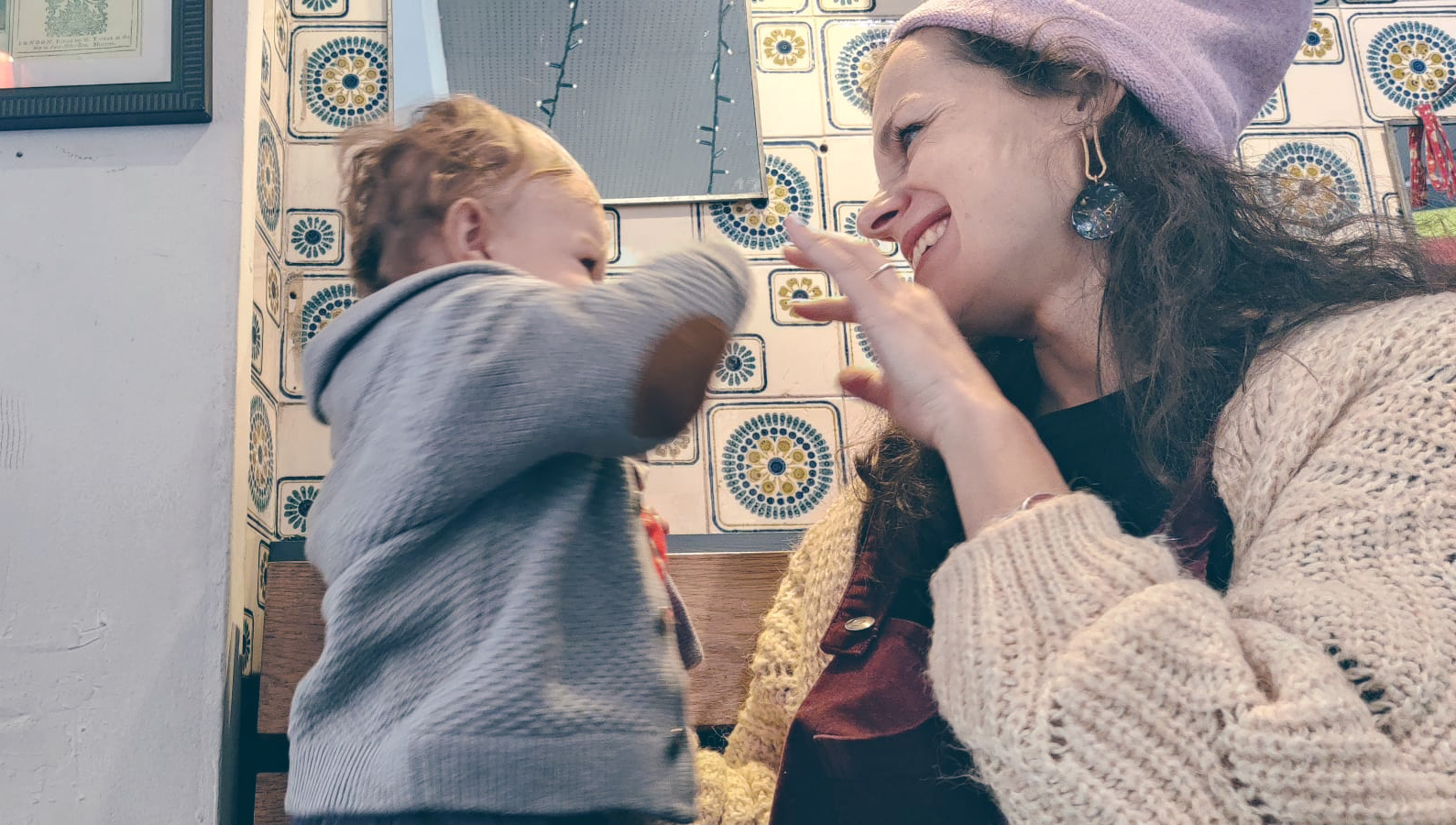 When people from other countries who have a different paternal leave say things like, ''but the father doesn't need to be home'' or talk to my partner saying things like, ''well, you have 16 weeks of holidays'', etc. they probably haven't thought about the other side of the coin. That we're both parents and this cooperative way of splitting tasks helps us maintain our sanity and create a better ecosystem for our home. Moreover, not everyone has a good support network where they live and cooperation with their partner is very important, especially in the first months. 
Fortunately, after the first month things started to settle. We were sleeping more, the baby was more independent and my husband got back to work part time (because yes, you can also divide your ''baja'' in part time and not take it into full weeks). In February 2022 he needed to travel for work to Malaysia and I went to stay at my parents' place in Italy for a couple of weeks before getting back to work again in late February. 
Maybe it was by hearing his stories from work or that my son was starting to be less dependent on me but at that moment I realised two things:
I really wanted to get back to work

I still enjoyed being a mother and seeing this little one growing, smiling at me and bringing me a joy I had never experienced before (yes, those endorphins that caregivers get from babies are real drugs!)
So I went back to work part time. In the morning my parents-in-law looked after my son while I worked and in the afternoon I had the luxury of spending quality time with him. For me this worked very well. I felt fulfilled at work and got to see my little one grow while creating a loving bond with his grandparents. 
There's no ''one size fits all'' to being a working mother. In my case, I love my job and I can't imagine my life without it. On the other hand, I also can't imagine my life without my son. Sometimes we're very connected to old ways of thinking that make us believe that you can either be a mum or an employee but that you can't do both things at the same time because you won't be able to do both successfully. 
Well, let me tell you I don't believe this. I have the fortune to do a job that I love (for which I've worked hard during the previous years) but also that I work in a company that allows me to have flexibility so that I can enjoy a better work-life balance. 
How did Thoughtworks help me through this experience? 
These were the things that I found extremely helpful at the beginning of my return to work: 
Reduced hours: at the beginning working less hours per week definitely helped me in getting back to speed and understanding how to distribute my work at best during the week. 

Remote work: for me it was the best part at the beginning. Being able to work remotely helped me in being able to organise my time in a more efficient way (less time to commute meant I had more time to get things done at home and to attend doctors appointments for example.) 
Getting back to work this way definitely helped me in settling more smoothly but what I'd like to stress out is that my personal experience can or can't resonate with what you've experienced. We all have different needs and also laws in each country but one thing we can all do is to talk about our needs with your manager and find a common ground. I had the fortune of having a team leader that listened to my needs and proposed solutions to my requests without making me feel judged for that, and I need to thank him for it!
In the end, the common goal it's that you can be productive and happy in your daily work and if small tweaks in your schedule can improve that, why not doing it? Maybe what you need is to leave a little bit early every day to pick up your kids from school but then you're able to make up for that hour in the evening when you have more ''quiet time''. If your job can be done that way, there should be no problem with that. If the other party is not sure, you can also offer a ''trial'' period before making it 100% effective.
It's definitely possible to become a parent and still feel accomplished as a professional but you need to find the right place that enables you to grow in both directions. And this will become a professional and personal journey that will become part of who you are.
Disclaimer: The statements and opinions expressed in this article are those of the author(s) and do not necessarily reflect the positions of Thoughtworks.