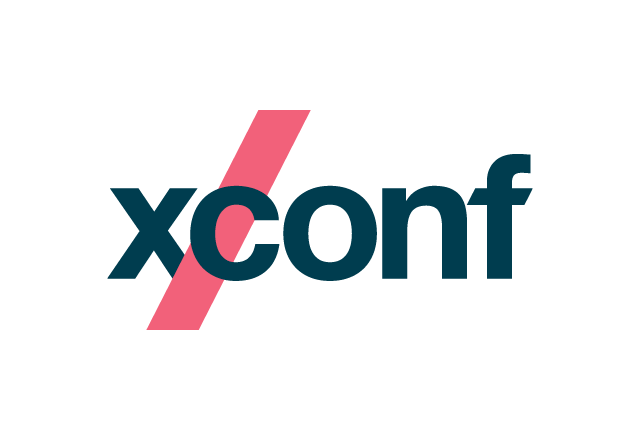 This year's XConf Australia was back in-person in three cities, and brought together people who care deeply about software and its impact on the world.
Technologists from all over Australia joined our fifth annual technology event created by technologists for technologists. They participated in a robust agenda of talks as local thought leaders and Thoughtworks technologists shared their first-hand experiences and exchanged new ways to empower teams, deliver quality software and drive innovation for responsible tech. 
If you missed this year's tech showcase, check out the on demand recordings.
Recordings 
Check out the on demand recordings from our Melbourne event

Reviving the art of software design
Pam Rucinque and Andy Marks
The art of software design is facing a slow and painful death.  Andy and Pam will talk about the need to build and maintain software design skills, suggest tools and exercises to help develop this capability, and provide contrasting answers to the question of where these skills are best applied.
FinOps: it's all 'bout the money
Marianno Giuffrida and Peter Barnes
'FinOps' is a maturing discipline and cultural practice driving collaboration between business and engineering teams in order to unlock greater value and enable operational efficiencies. Follow our speakers on a path to less grumpy CFOs and good financial governance through transparency, shared financial accountability and democratic access to spending decisions, and discover some pragmatic steps to start your own journey.
Making technology more equitable by shifting accessibility left
Kate Linton and Katie Peterson
Accessibility benefits everyone, so why is it still an afterthought in tech? Discover how to shift accessibility left in the product development process from discovery through to delivery and beyond. Our speakers will also share their experience of making accessibility a default practice in cross-functional teams. 

Keynote: The next big thing in machine learning is tiny
Andy Nolan
Imagine a world where compute is decentralized and power efficient with privacy built-in. A world where devices with a micro footprint have a macro impact. Move over big data, machine learning and cloud compute - and welcome to the world of TinyML. Our keynote speaker, Andy Nolan, will explore this emerging (yet highly underrated) technology. 
Tech leadership for everyone
Giselle Machado
You don't need a title to be a great leader. True leadership is about building trust and taking responsibility, and it's an essential skill everyone can develop. In this talk, Giselle will share her experience of unknowingly stepping into a leadership role in a team without a technical lead, and the lessons learned along the way.
NewSQL: concepts, realities and when you should embrace it
Gargi Ahluwalia
While databases are crucial to any digital experience, most organizations face challenges in terms of their scalability, resiliency and operational cost. NewSQL promises the best of both worlds - horizontal scalability together with relational modelling capabilities and full transactional consistency. In this talk, Gargi will share her experience evaluating the capabilities of NewSQL databases and the areas where they shine.
Building responsible technology under digital colonialism
Joel Davison and Kathryn Gledhill-Tucker
'Digital colonialism' involves using digital infrastructure to capture and re-sell data (particularly from the Global South) to Big Tech companies. So how can we continue to build technology that is useful and trustworthy in this digital landscape? Our speakers will explore the ways Indigenous epistemologies can inform our relationship with technology in a way that pushes humanity forward.
[Panel discussion] Feature toggles: ask us anything!
Mira Kim, Gabriel Sadaka and Luke McCarthy
Over the years, we have seen many teams try and use feature toggles only to face bitter disappointment and make comments like, "We tried that and it doesn't work here". Most of the time, it didn't work because anti-patterns were implemented and a clear path forward couldn't be seen. In this panel discussion, our speakers answered the audience's burning questions and also shared their first-hand experience using feature toggles.