When we think of the word Pride - we always think of colorful rainbows and parades by the LGBTQIA+ community. But what if I told you that Pride is not restricted only to the LGBTQIA+ community. Curious? Read on...
Pride inherently means feeling proud of one's true self especially when the narrative of the identity is associated with being shameful or being unaccepted.
One section of society that often gets ignored is the People with Disability (PwD) Community. PwD are made to feel lesser compared to their non-disabled peers, and to hide their disabilities or are shamed because of their disabilities.
July is celebrated as Disability Pride Month to help remove this feeling of shame, or unacceptance in the minds of PwD and larger society as well. Disability Pride Month exists so that people can engage in conversations about Disability and become accepting and inclusive of people with Disabilities.
Disability Pride, much like LGBTQ+ Pride, is all about celebrating and reclaiming our visibility in public because people with disabilities have historically been pushed out of public spaces.
Laken Brooks (student, writer and digital storyteller) [1]
Did you know there is a Disability Pride Flag as well? To know more, Read on…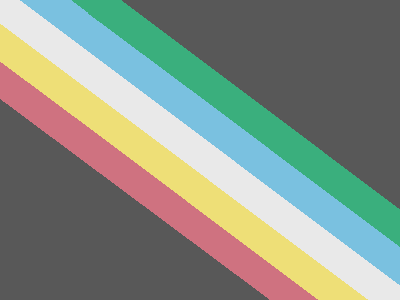 The meaning of the flag
The Disability Pride Flag was created by Ann Magill, a disabled woman, and each of its elements symbolises a different part of the disability community. Each colour on this flag represents a different aspect of disability or impairment.
The black field: this field is to represent the disabled people who have lost their lives due not only to their illness, but also to negligence, suicide, and eugenics

Red: physical disabilities

Yellow: cognitive and intellectual disabilities

White: invisible and undiagnosed disabilities

Blue: mental illness

Green: sensory perception disabilities.
Disclaimer: The statements and opinions expressed in this article are those of the author(s) and do not necessarily reflect the positions of Thoughtworks.