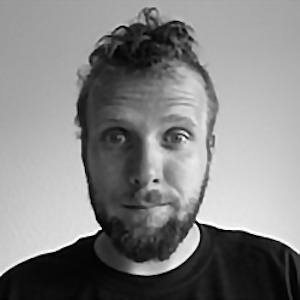 Michael Fait
PRINCIPAL CONSULTANT FOR IOT UND SMART ECOSYSTEMS
What role does IoT play in times of digitalisation?
The technologies that have emerged in the context of IoT in recent years are opening doors to digitalisation that were previously closed. Things that used to exist only in the physical world now have virtual images. Manual and selective collection of data can be replaced by continuous collection, transmission and processing. Physical products can be more easily and closely linked to digital services, creating hybrid products. As a result, there are a large number of companies that were previously more affected by digitalisation in administrative areas but now have to deal with it at the core of their existence.
What challenges do companies face in the area of IoT?
Although as a software developer I would like to see it differently, I have to admit that the technical challenge in many IoT projects is only one of many aspects. In order to design, implement and further develop a successful ecosystem around a networked product, many disciplines have to bring their knowledge and skills together. Many companies lack know-how or capacities in certain areas. Other companies are too large and too sluggish to collaborate efficiently in all necessary areas of knowledge. Furthermore we see in projects again and again how worlds collide in terms of design, specification, implementation, integration and testing. I find it very exciting here to see how often the principles of agile software development prove to be suitable, especially for complex systems.
Why is it so important to deal with IoT as a company right now?
The time of the initial hype is finally over. We have all laughed once about the partly nevertheless very strange "smart" products. At the same time, it is clear that IoT is not a short trend, but a continuation of digital change. In the next phase, as the saying goes in the north, "butter with the fish" will apply. In many domains it has not yet been decided who will be the top dog that everyone will follow. In some areas this will soon become apparent, in others a more complex structure will emerge. Now is the time for many companies to position themselves.