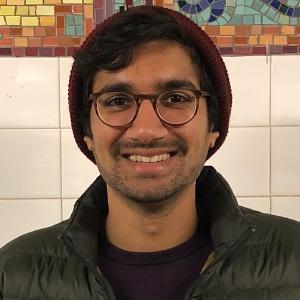 Shlok Amin
Software Engineer
Hey, I'm Shlok. I'm a New York based software engineer who likes learning new things, and building meaningful software while I'm at it. 
I'm a big fan of React (+Native), which I fell in love with while building new mobile apps for Democracy Now! 
I grew up in Northern California, and I love being outside. When I'm not at work, I'm usually running, rock climbing, playing soccer, or exploring NYC.