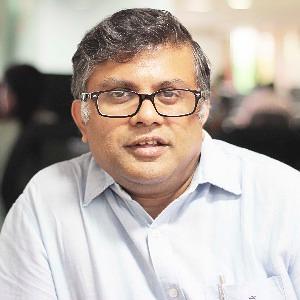 Prakash Kini
Head of Data Practice, India
I drive the Data practice at Thoughtworks India, where we provide innovative solutions to customers using a blend of data science, machine learning and big data engineering.
Prior to Thoughtworks it was a super 17 year journey at Sapient Global Markets where I led technology, delivery and practices in the capital markets alongside, energy derivatives trading and risk management space.
I started my career with TCS as a developer where I helped implement a stock exchange platform. 
I have a bachelors degree in Computer Engineering from VJTI, Mumbai.