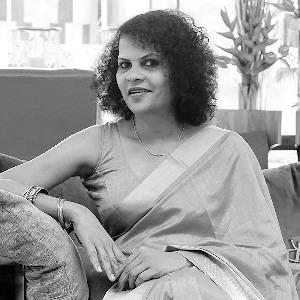 Nayana Udupi
Marketing Associate
Nayana is currently part of Thoughtworks' India marketing team. She handles the team's vendor management and related operations that cut across the administration and finance departments. She also indulges in small scale design projects, when time permits.
Prior to Thoughtworks, Nayana worked with Sangama, an NGO that works to secure the rights of sexual minorities, especially from non-english speaking backgrounds. For the four years that Nayana was at Sangama, she oversaw their entire administrative work as the Administrations Manager.
Nayana's progressive thought is a regular feature at LGBTQI related conferences, workshops and panel discussions. She has been interviewed by The Times of India, LiveMint, Factor Daily and Hindustan Times amongst other publications, on how corporate India could craft a more diverse and inclusive workplace.